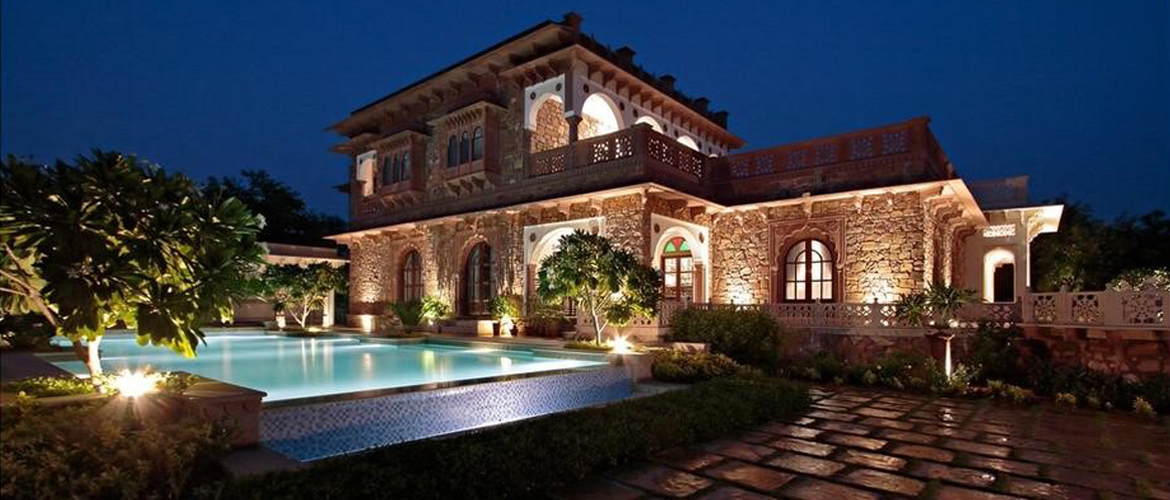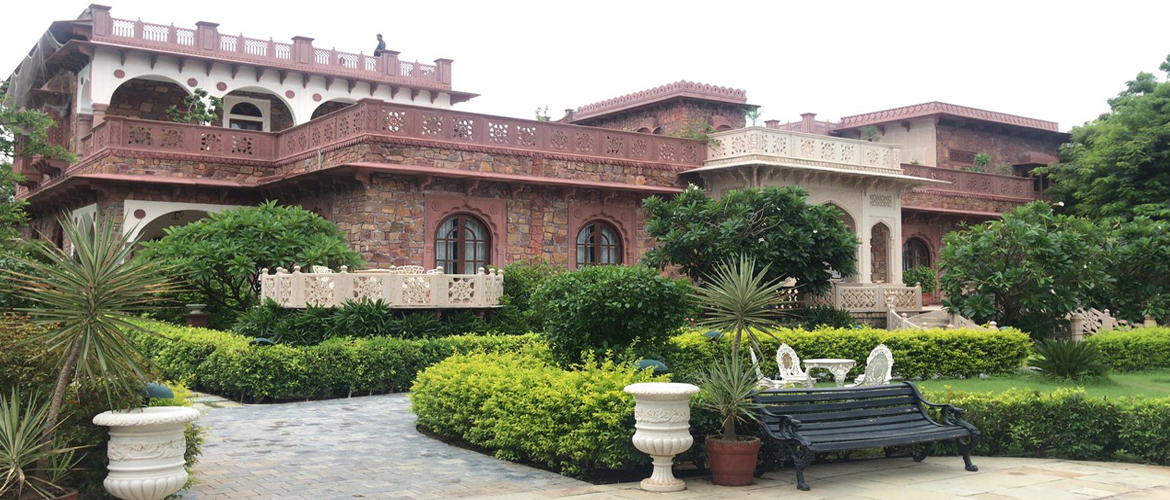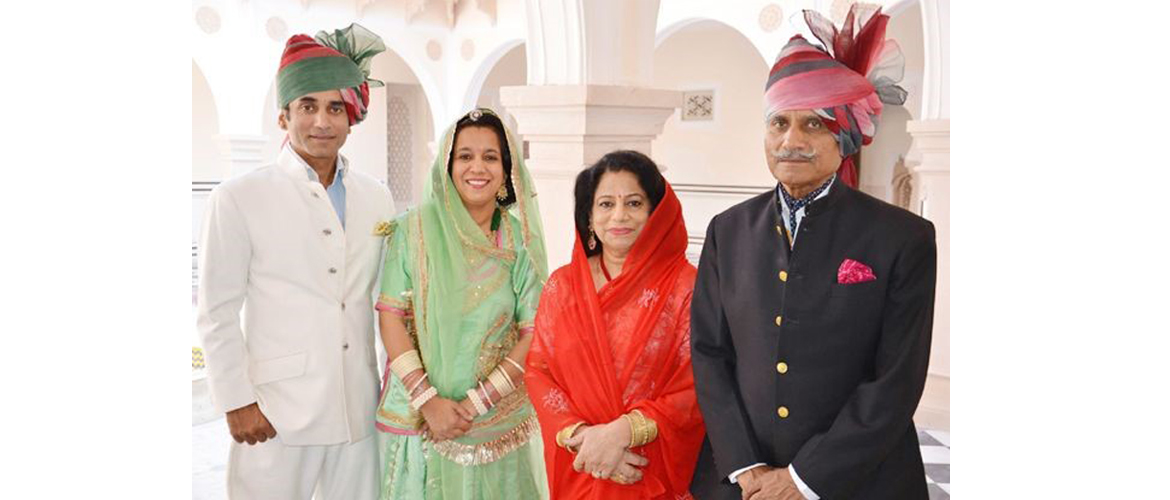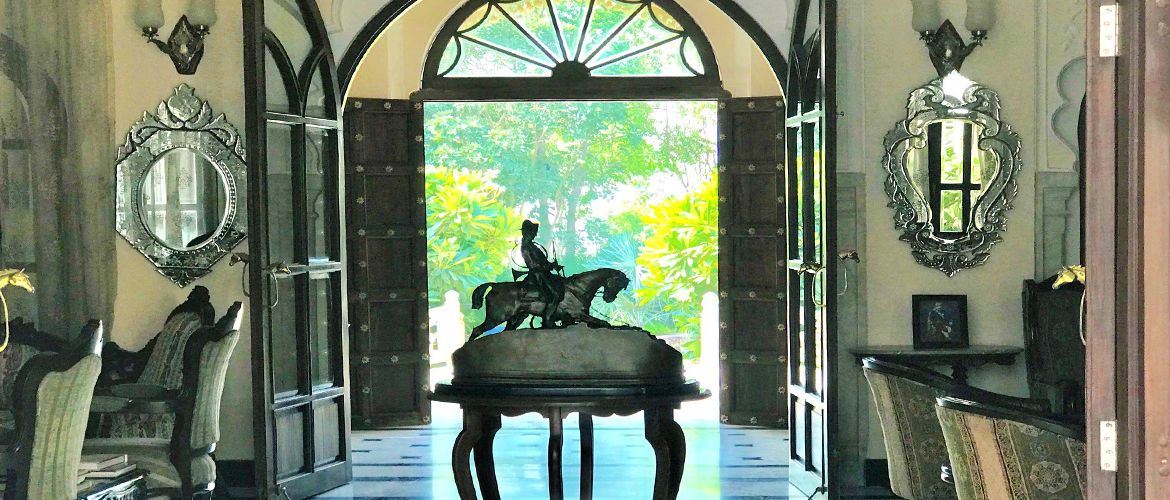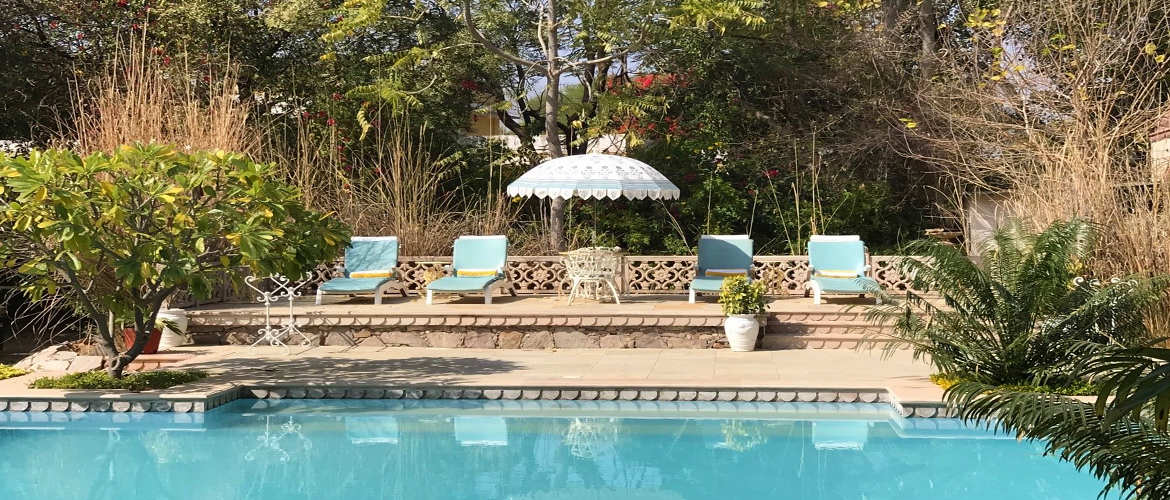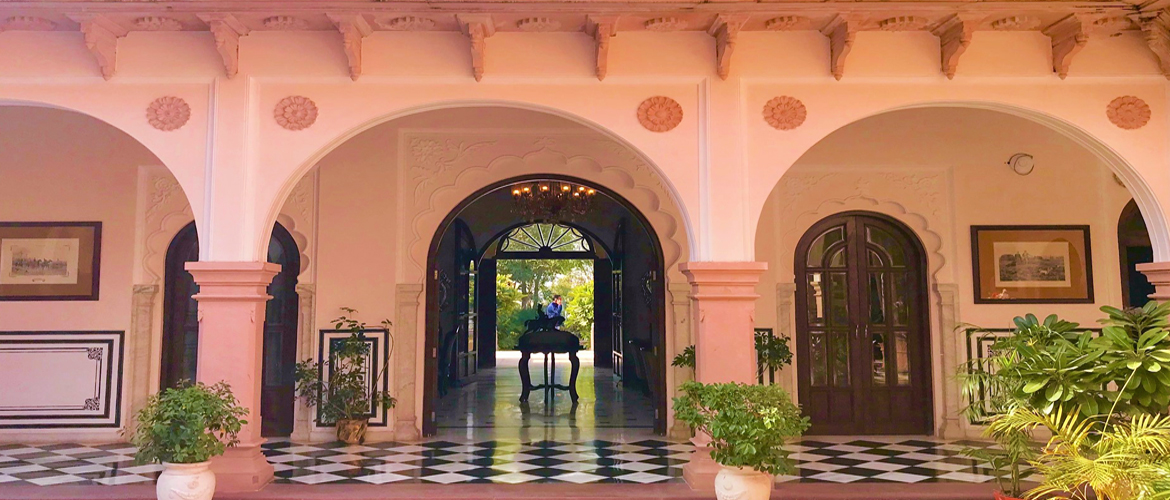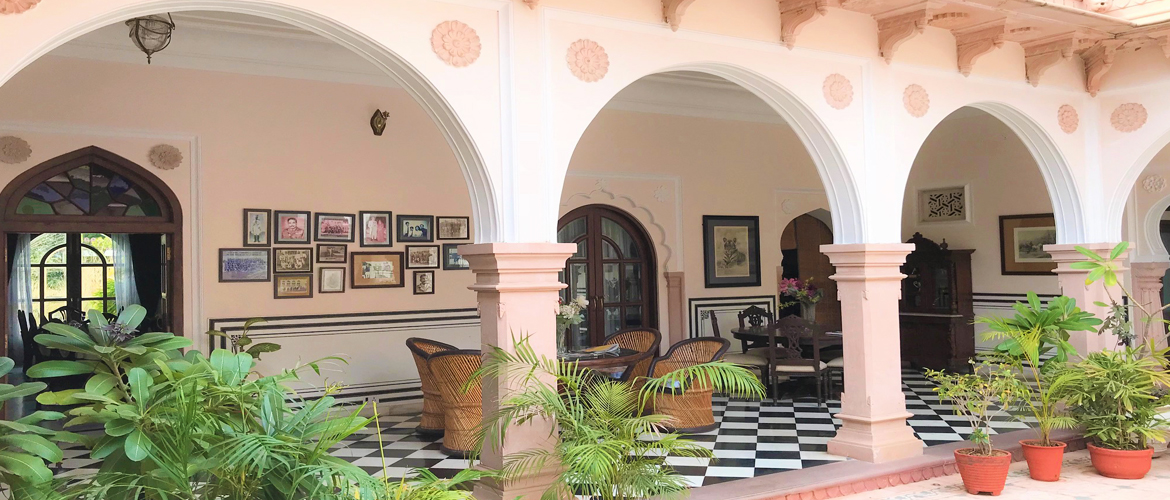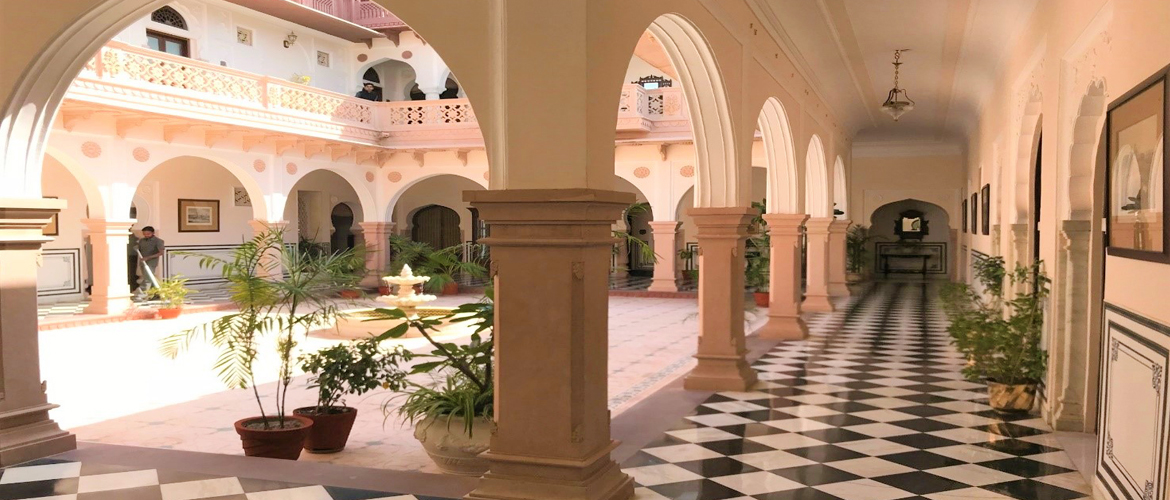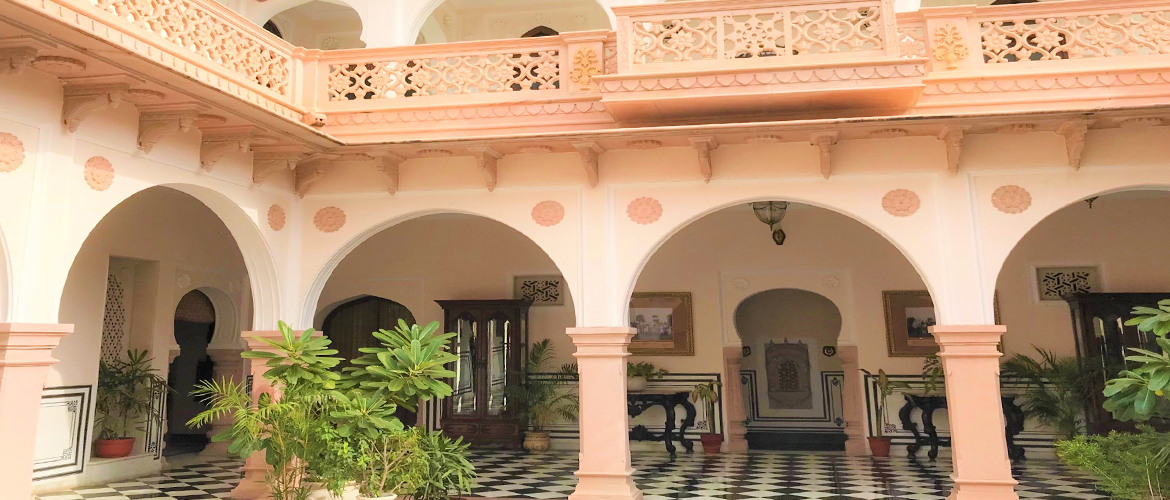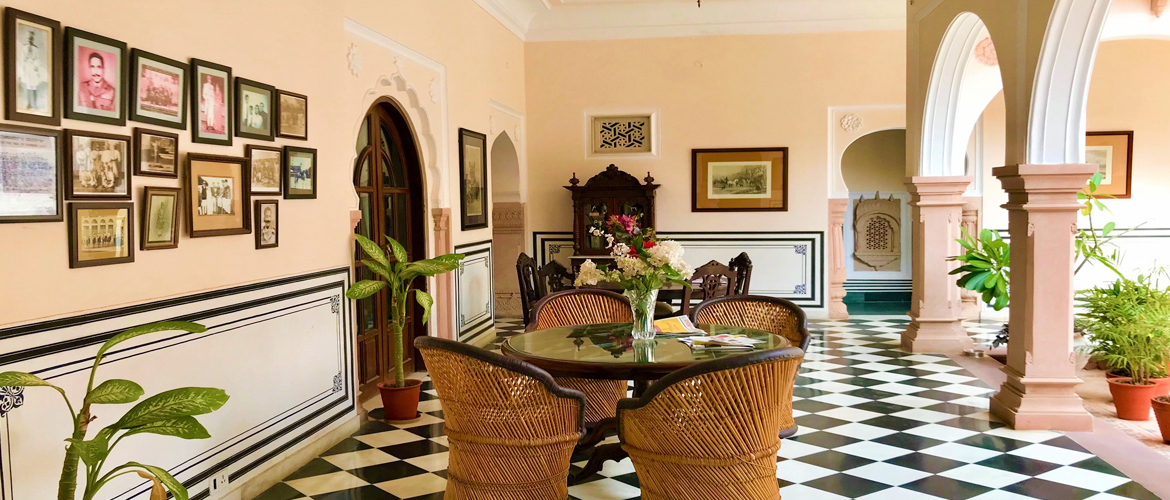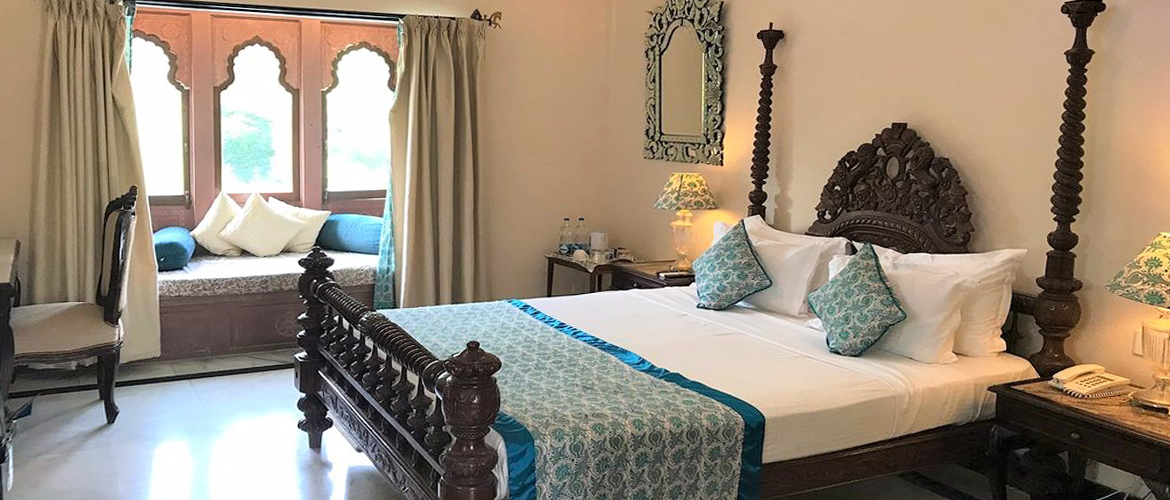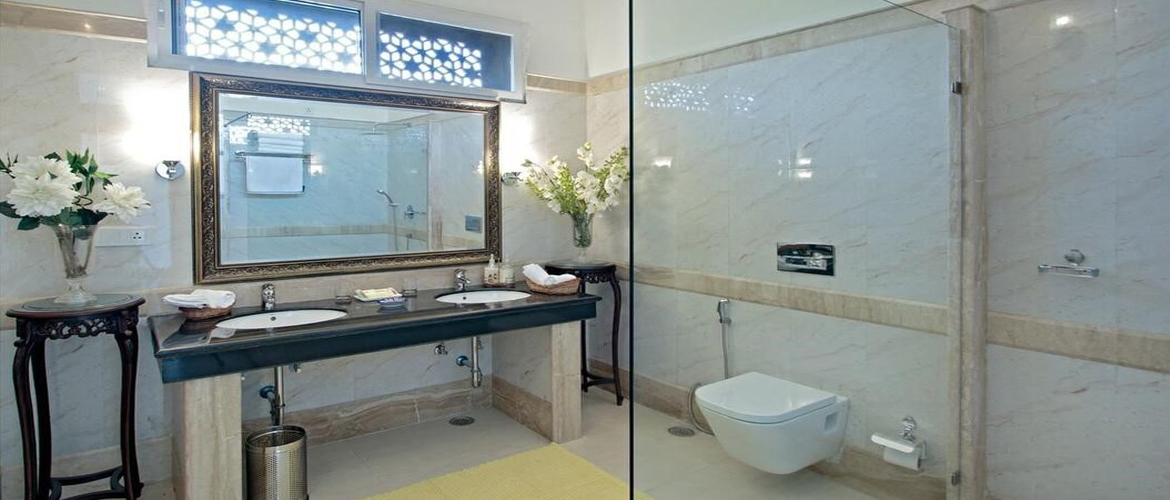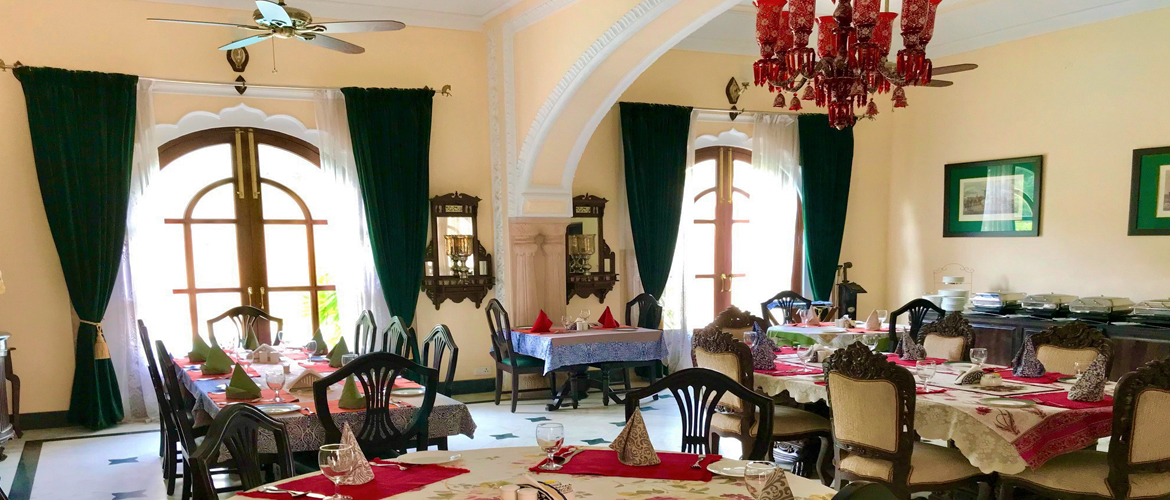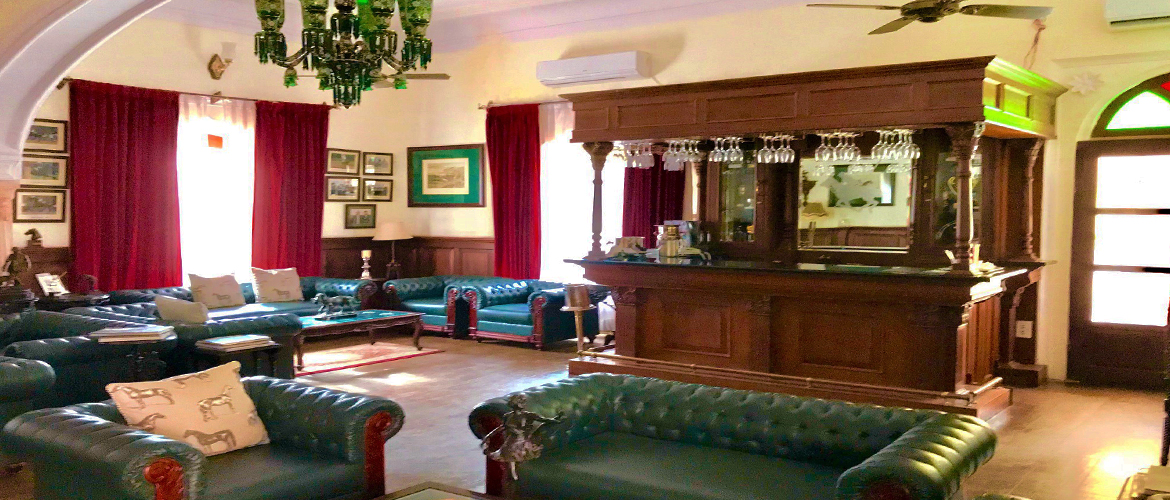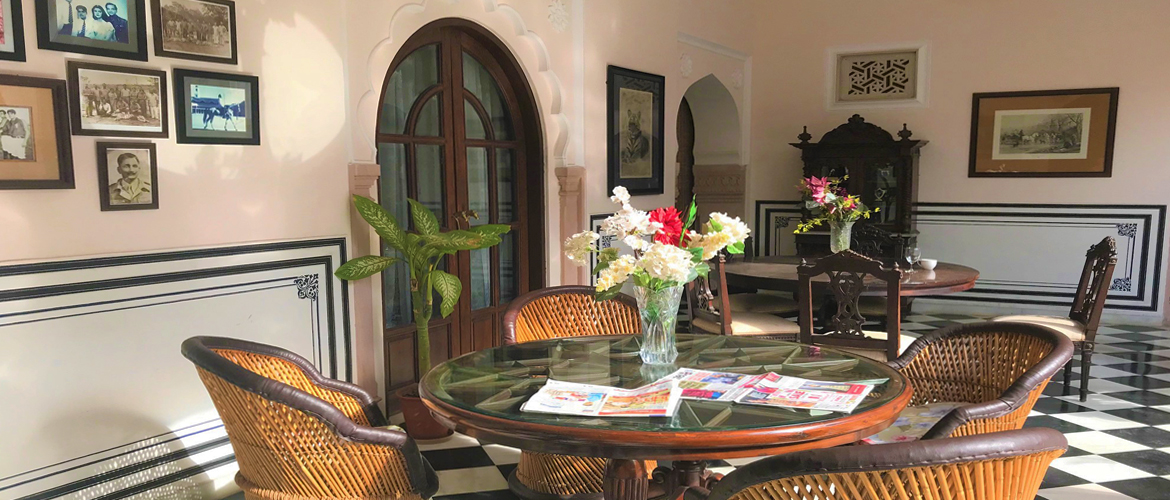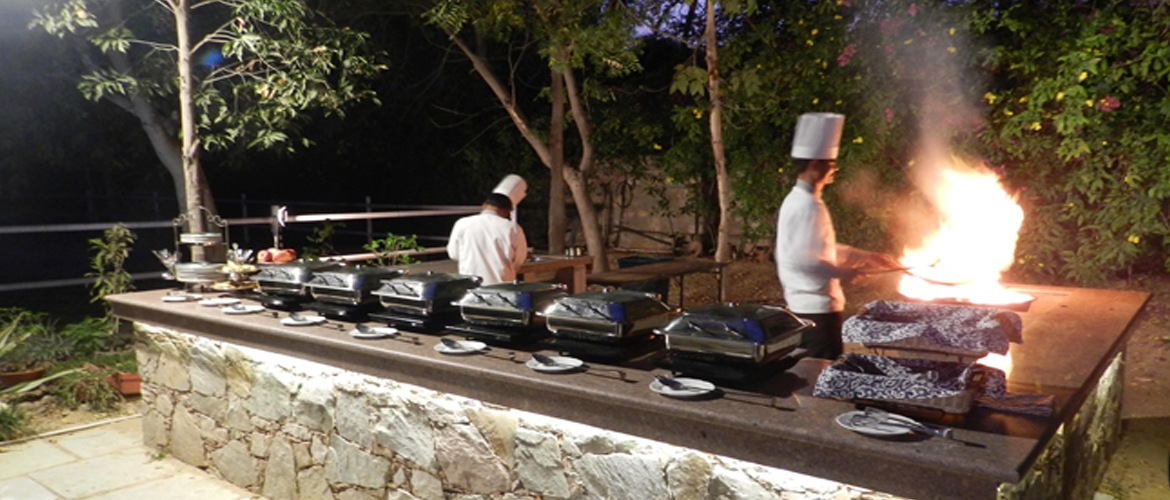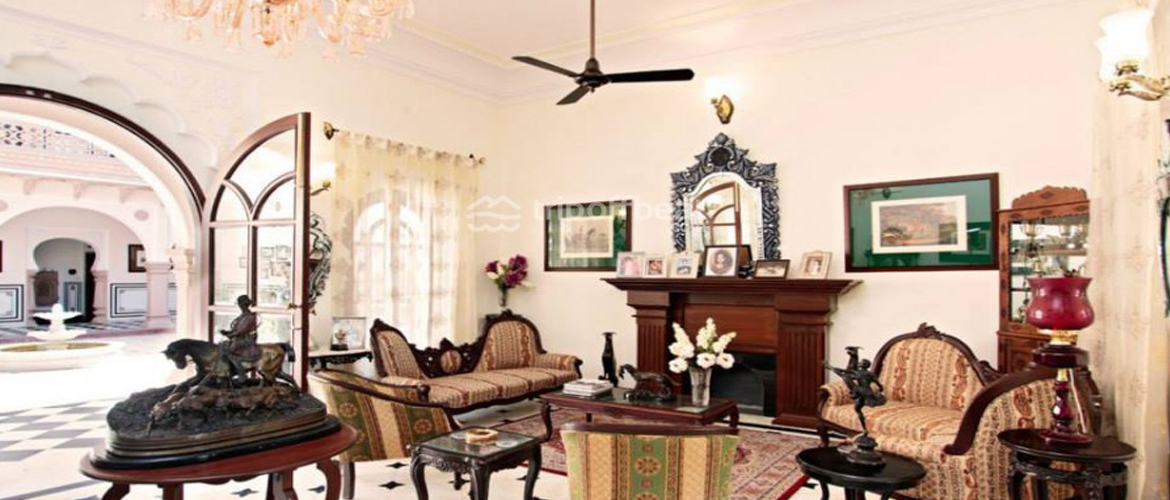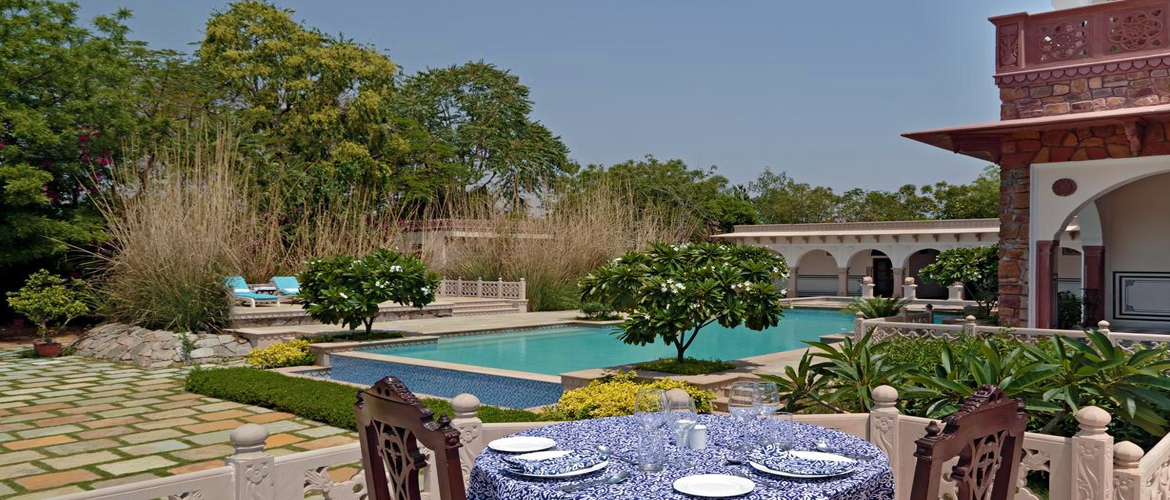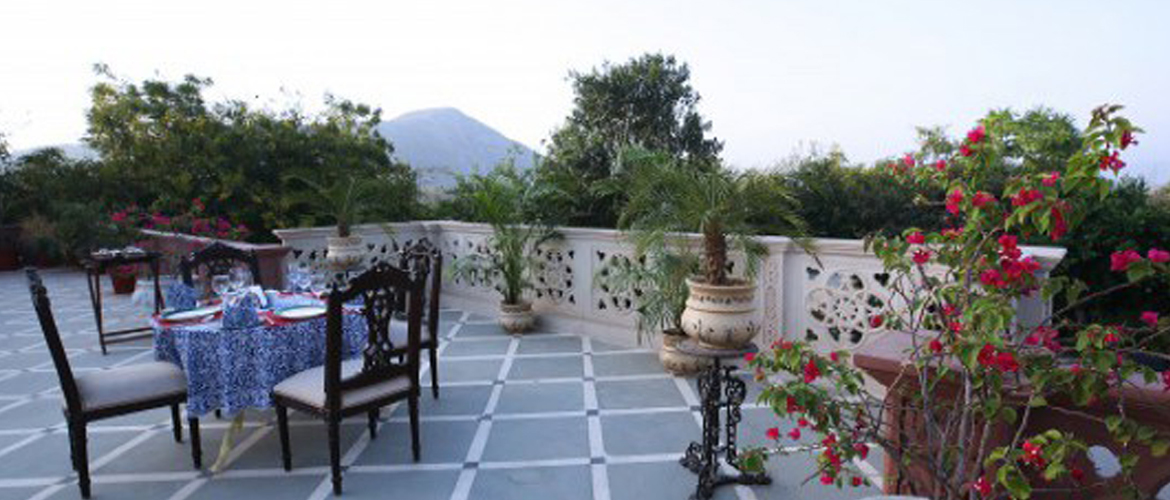 Khas Bagh is a peaceful and charming stately heritage homestay situated in open countryside just on the outskirts of the "Pink City" of Jaipur and extremely conveniently located not far from the stunning Amber Fort – probably the number 1 attraction in this vibrant and colourful city. Your gracious hosts are Mr Ransher Singh, his wife Harsha, and father Col Rathore who is retired from the elite para commando regiment of the Indian army. Family photographs adorn the walls in the communal areas, giving the place a very homely and relaxed feel.
The haveli style home opens on to lovely green lawned gardens and there is a beautiful large sandstone pool to relax by. There are 18 well-appointed spacious and comfortable en suite rooms, set around the lovely central courtyard with its wide verandas on the ground floor, and a large open terrace on the first floor – great for sunset.
Enjoy the polo lounge and bar for drinks in the evenings. All meals are served in the main dining room, or you can request a table on the veranda outside or overlooking the pool (weather permitting). For some lovely evening atmosphere in the open air near the pool, dinners around a warming bonfire can be set up by special arrangement.
The family offers horse riding in the local countryside for more experienced riders, or riding lessons in the paddocks. For a change of experience from sightseeing, you may also be able to watch a thrilling game of polo during the season at the Rambagh Polo Club in Jaipur city, and join the some of the family afterwards for cocktails at the Polo Club, before returning home for dinner. (Strictly by prior arrangement and subject to availability).
The pace here is unhurried and easy, and in our opinion Khas Bagh offers a relaxed, homely, comfortable and convenient place to stay.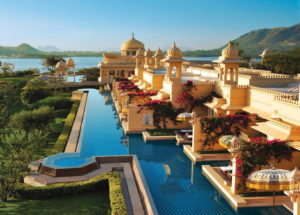 The Oberoi Udaivilas,
Udaipur