Taj Falaknuma Palace Hotel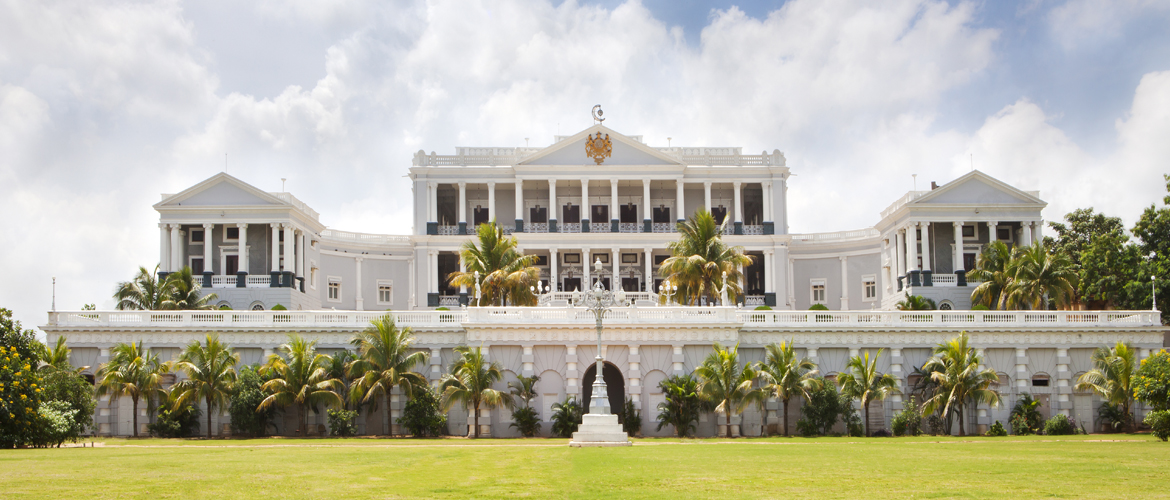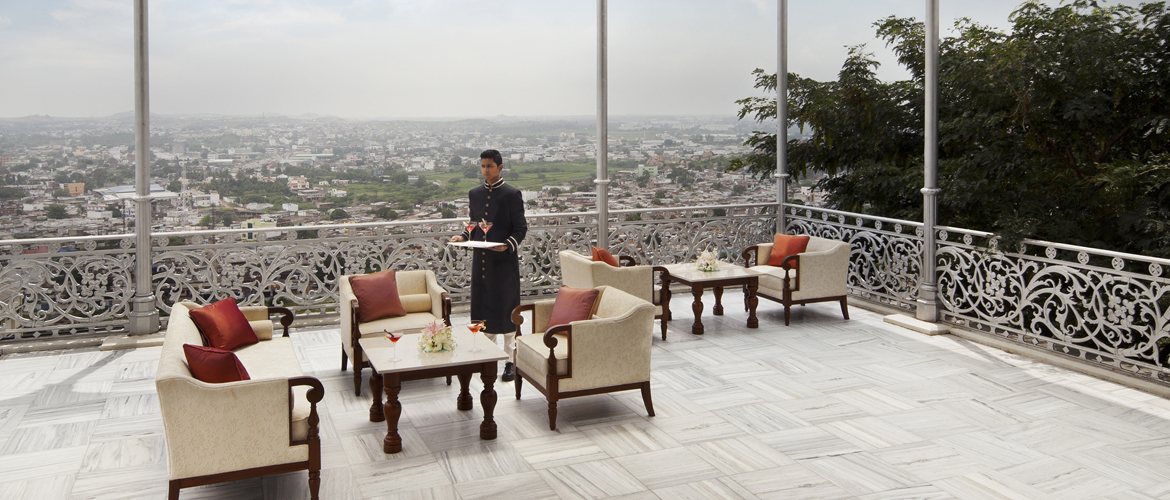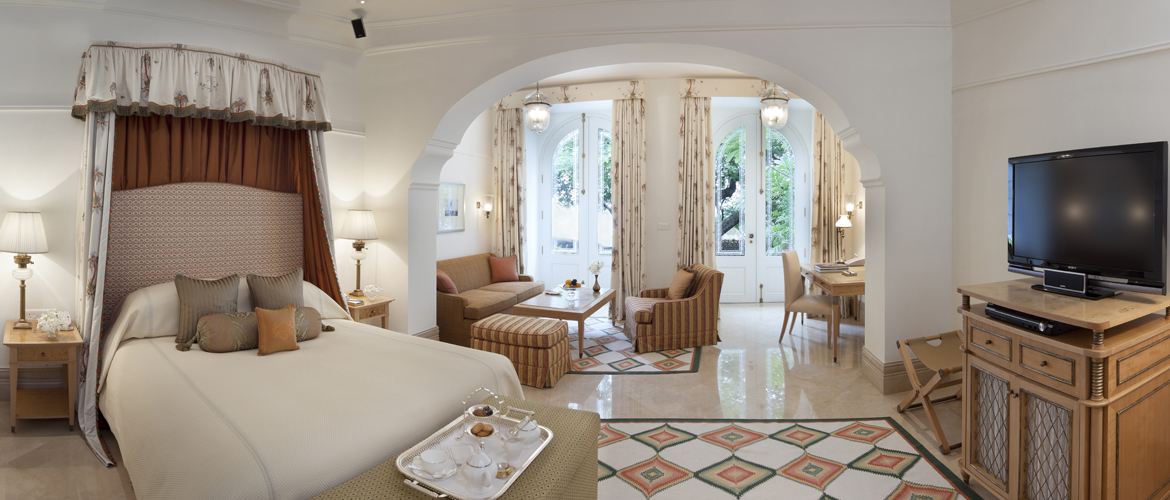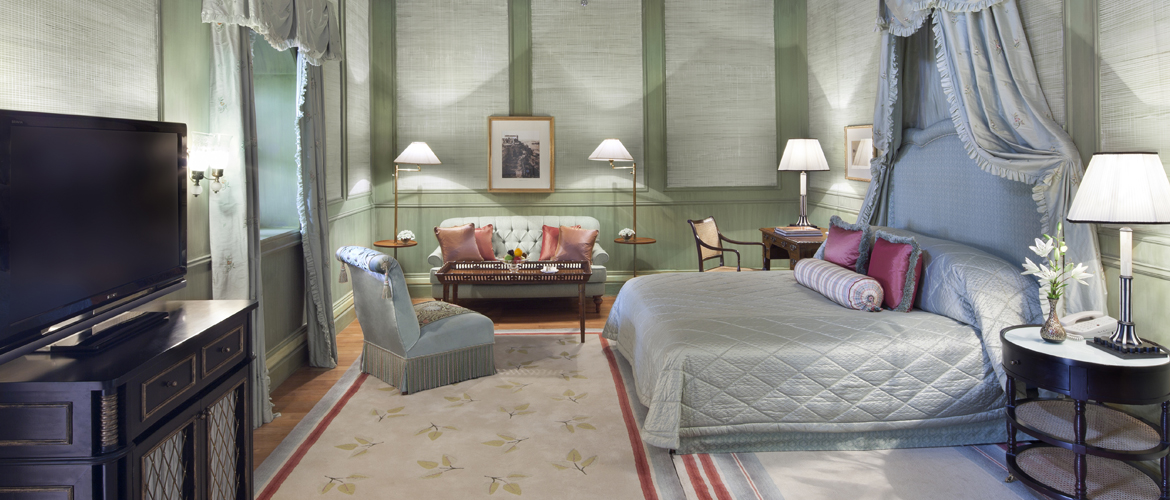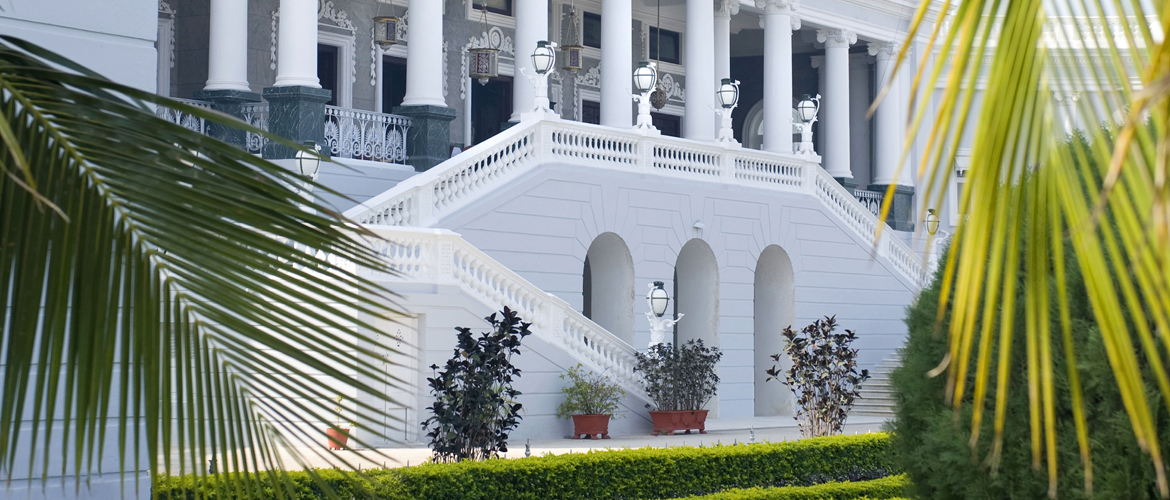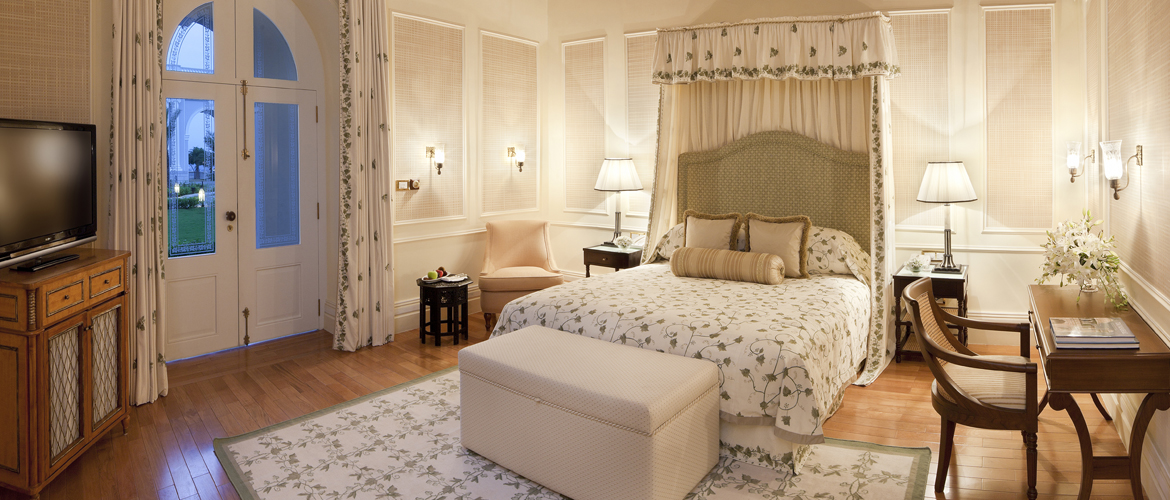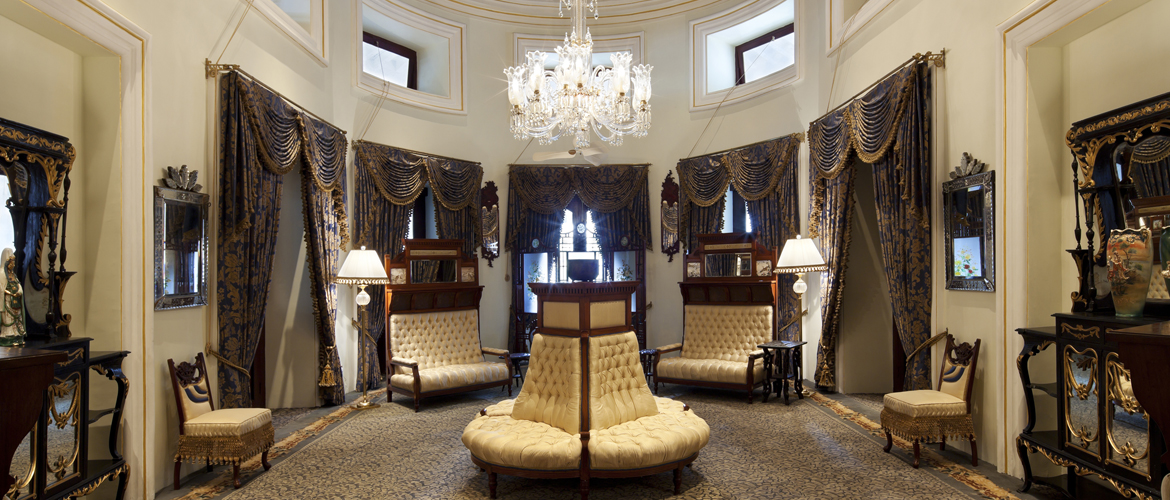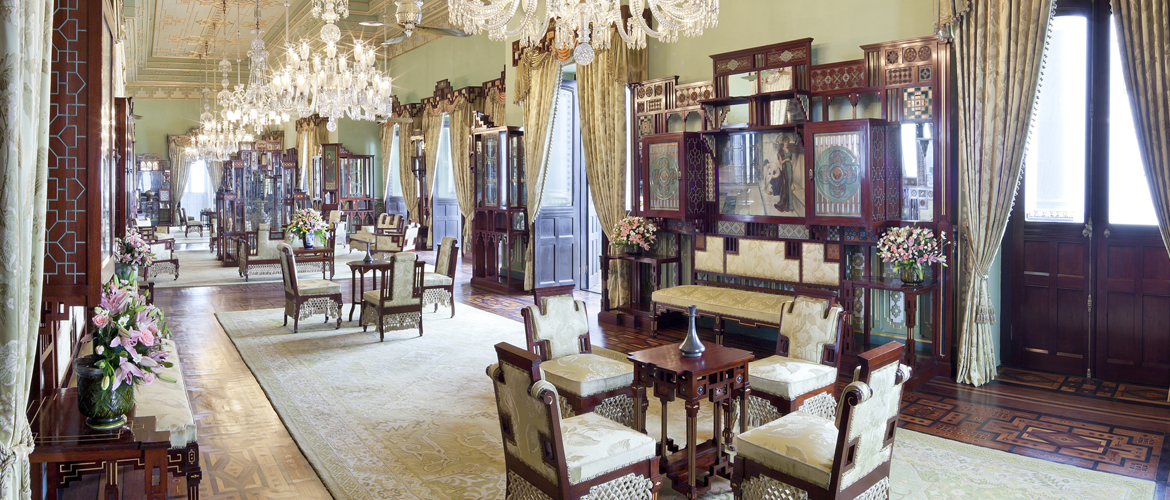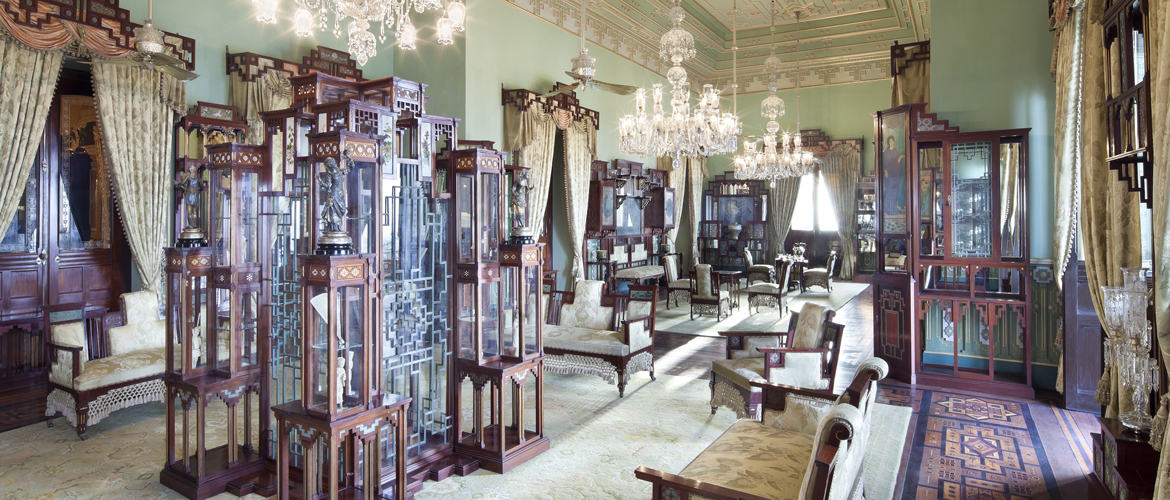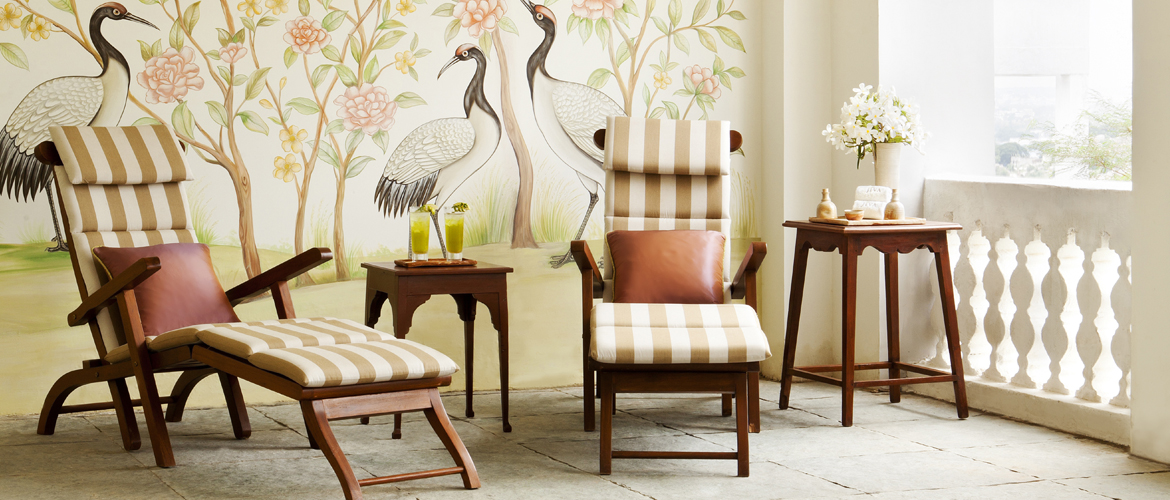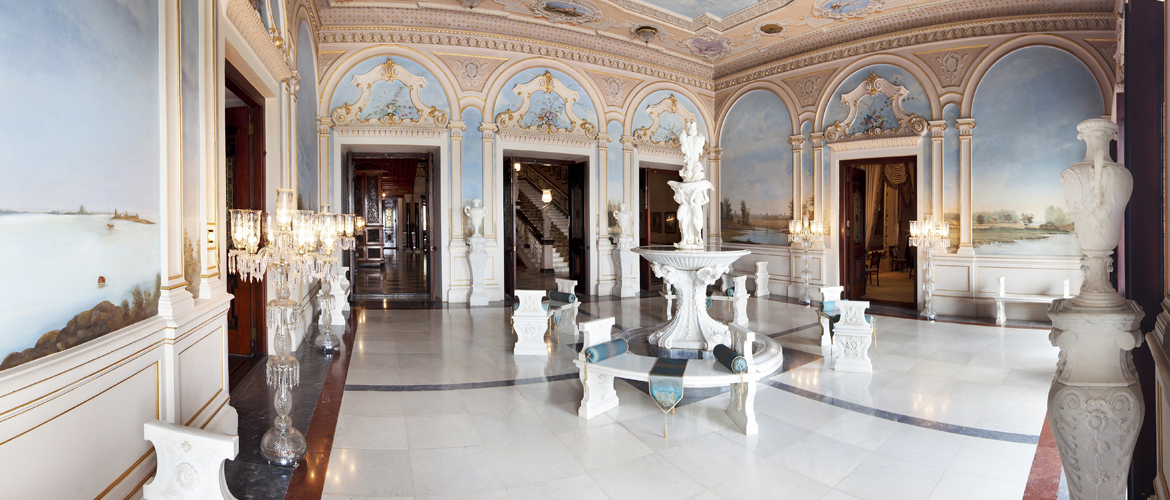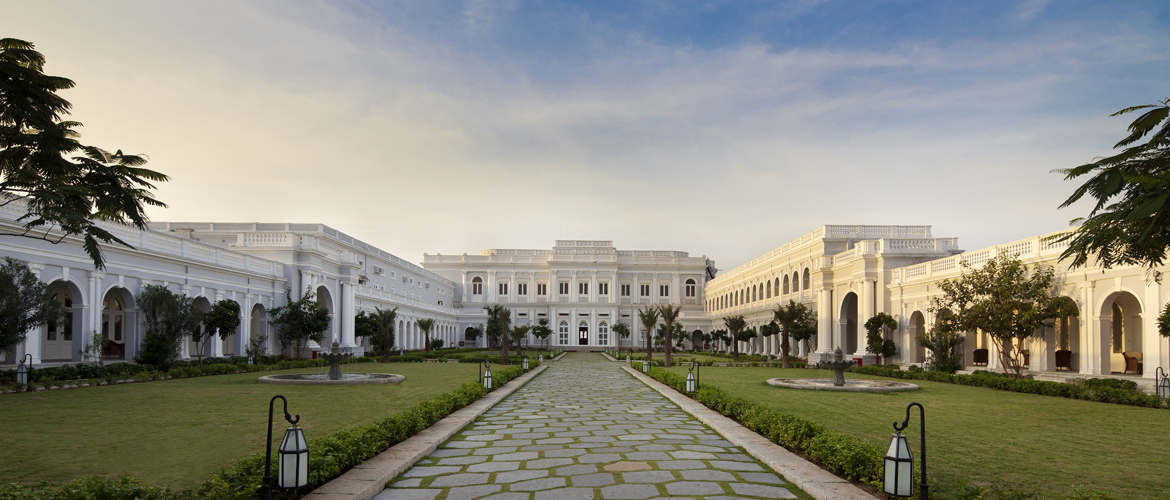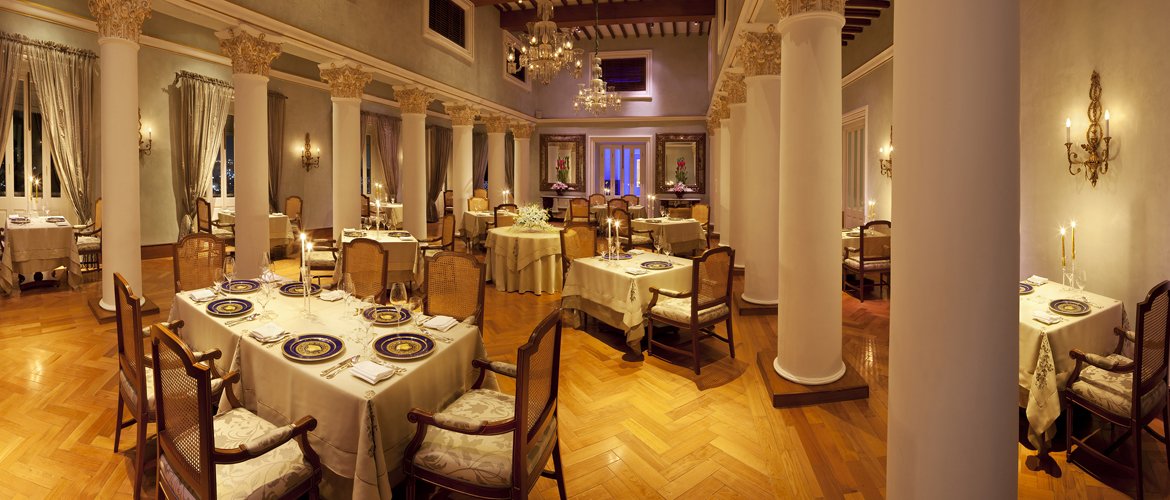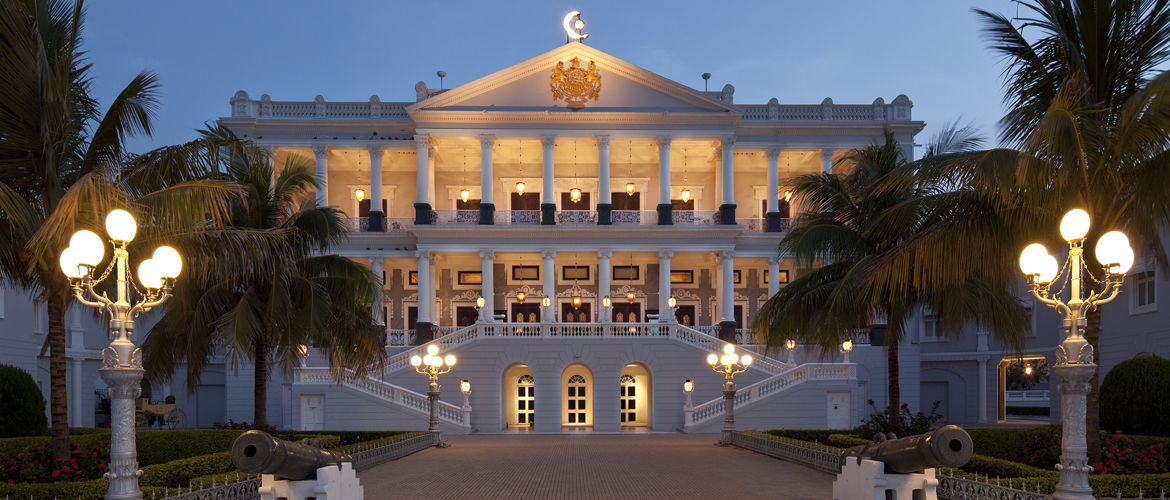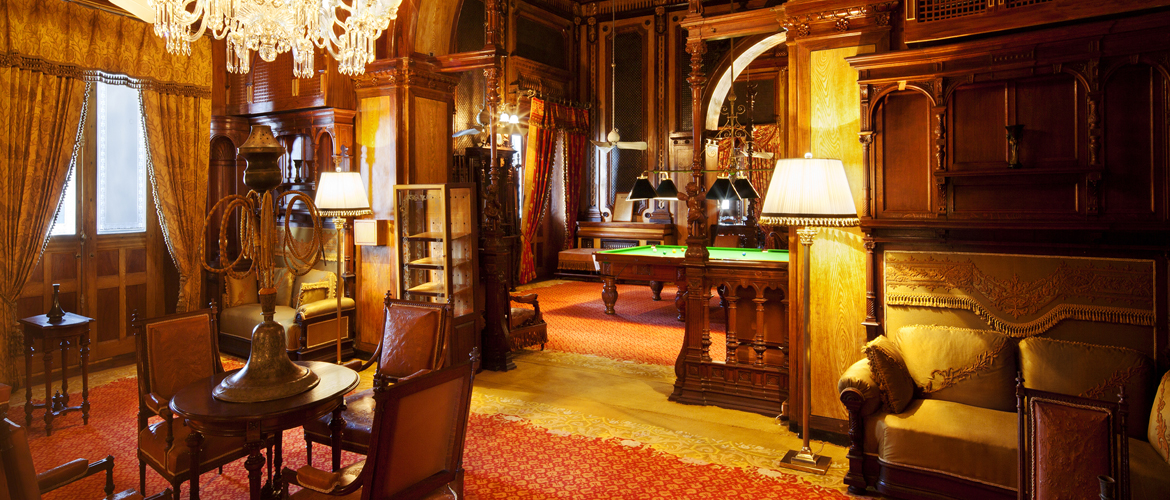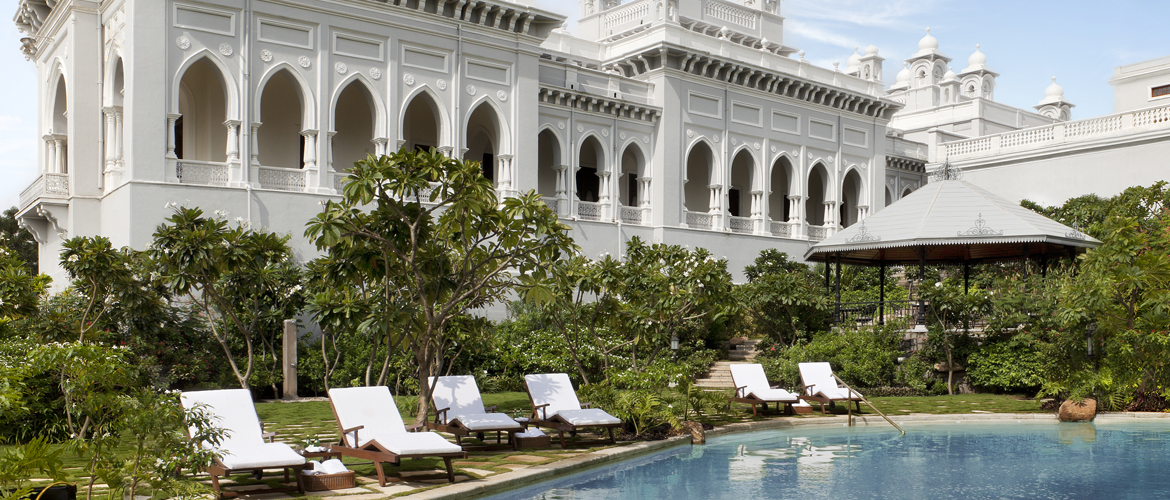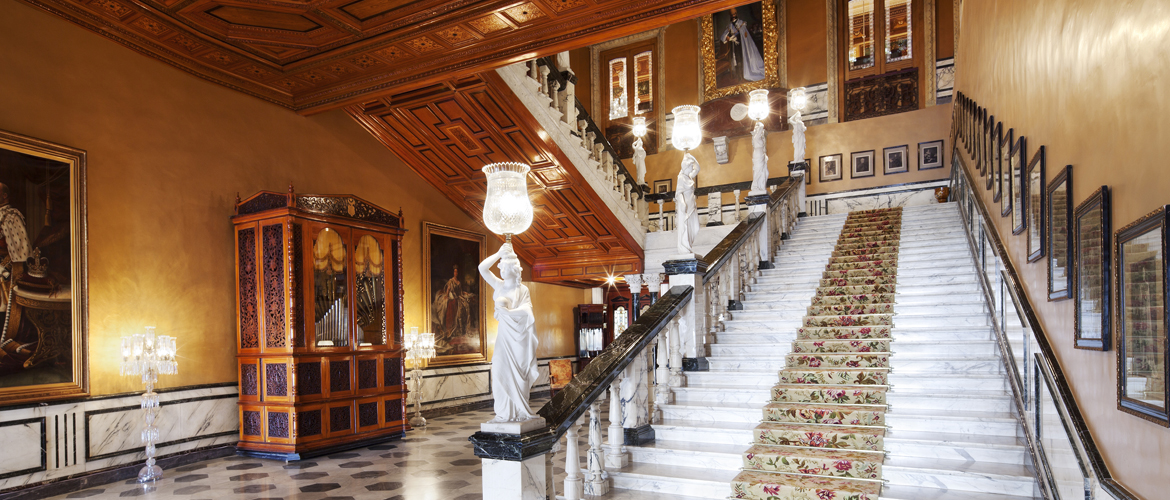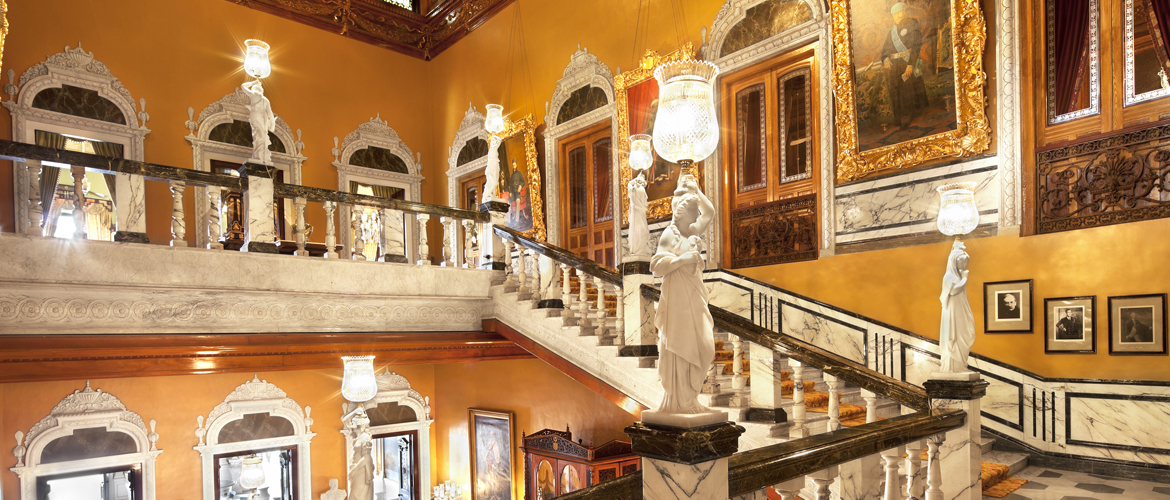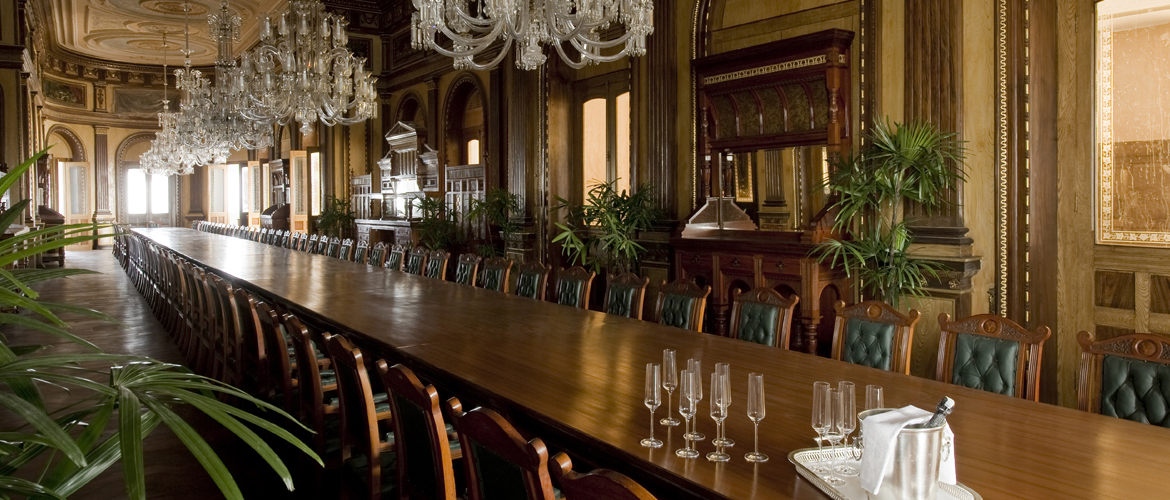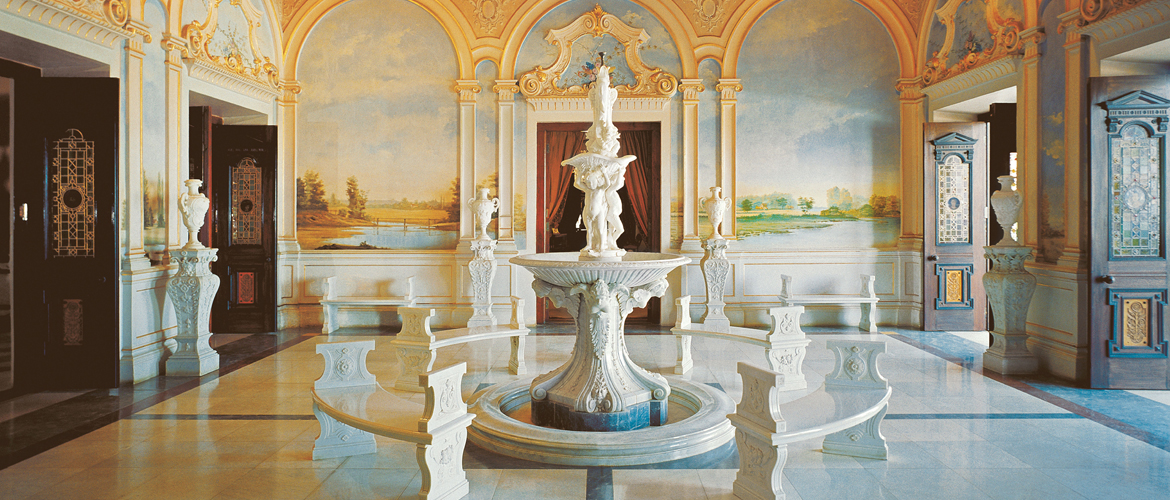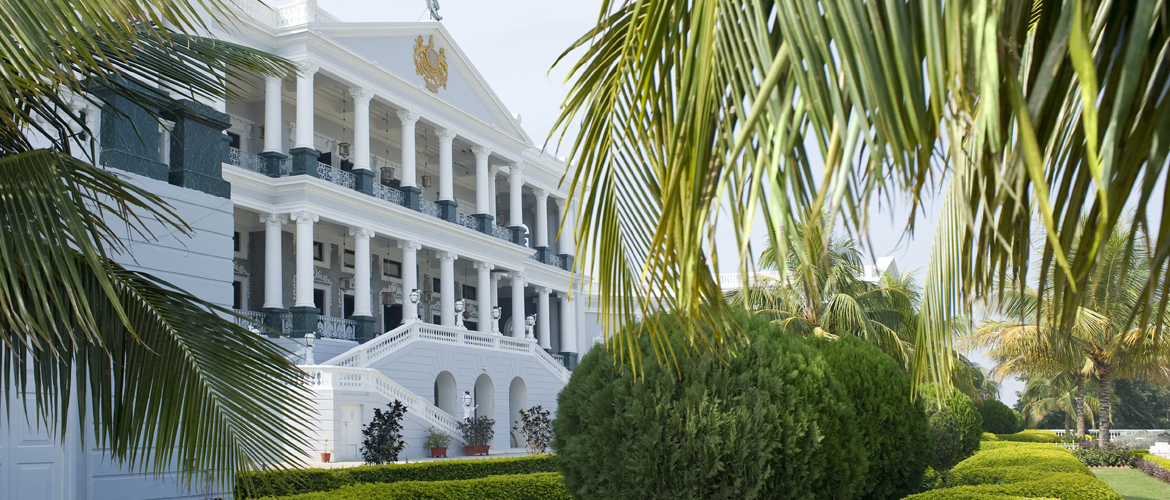 This stunning Palace hotel is all about style and is a truly magical place to stay. The Falaknuma Palace, built in 1894 and known as the "Mirror of the Sky", was the former opulent residence of the Nizam of Hyderabad, and is situated 2,000 feet above the city of Hyderabad. It is steeped in history, and in its time has been visited by European monarchs, British Royalty, and Heads of State.
The Royal family of Hyderabad leased this palatial property to the the Taj Hotel Group, who have sensitively restored it, combining the extravagance of its lavish era together with the comfort of modern day facilities. There are 60 refurbished rooms, and the magnificent marble staircase, incredible library, Durbar Hall, billiard room and bar and the many elegant spaces are as they were when occupied by the Nizams. On arrival, and to fittingly set the scene, all cars are stopped at the lower gate to the property, and a horse drawn carriage takes you in style up the long drive to the wide front steps. Somehow, modern day traffic would compromise the tranquility and elegance of the Palace.
It is utterly intoxicating to listen to the haunting Sufi music at sunset over pre dinner drinks on the ornate Gol Bungalow terrace with the lights of the city twinkling below. There are few hotels in India which equal this beautiful place and if you get the chance it is a must stay.
The city of Hyderabad offers an amazing variety of activities and sights including the Charminar mosque, Laad Bazaar, the Chowmahalla Palace, the old British Residency, and the Golconda Fort to name but a few.