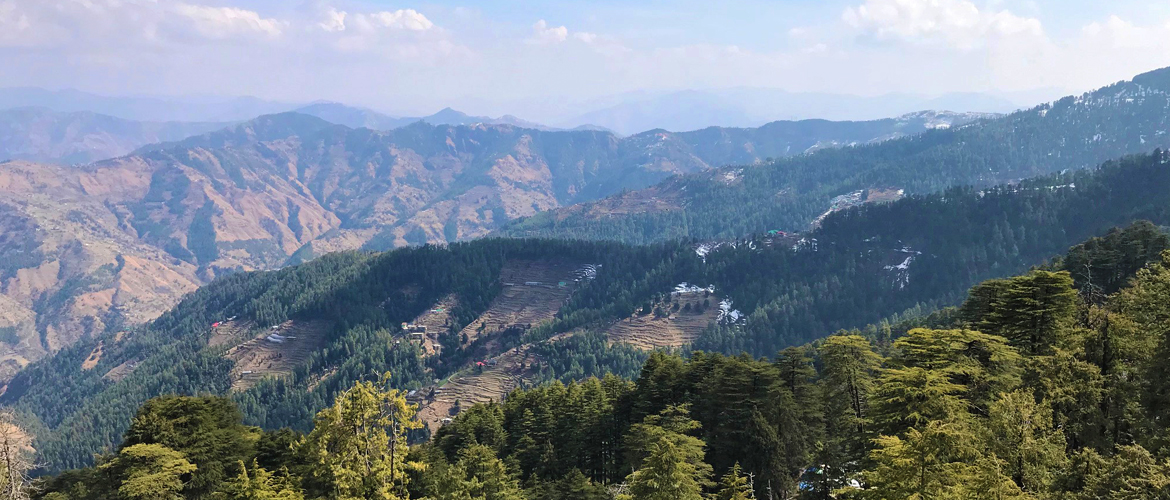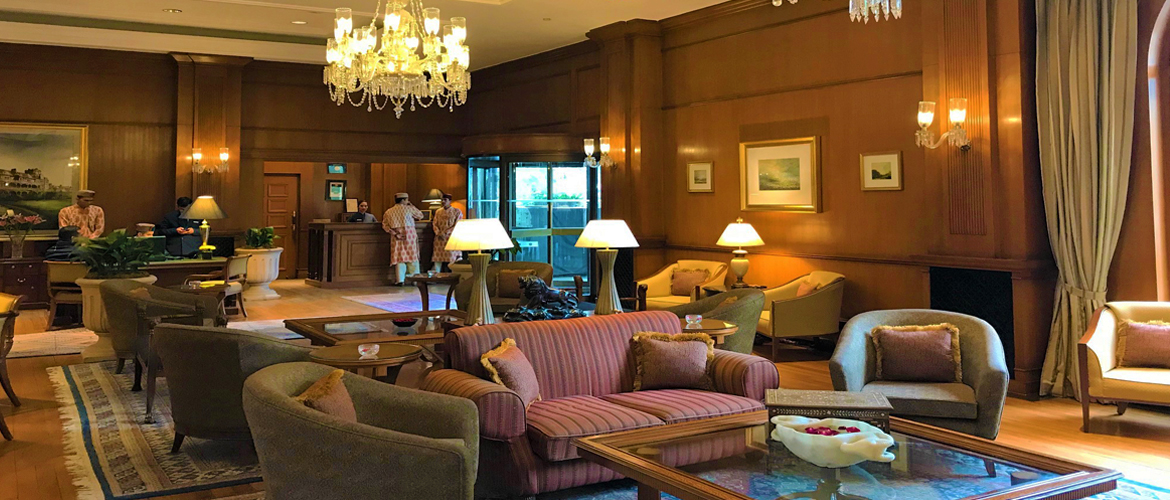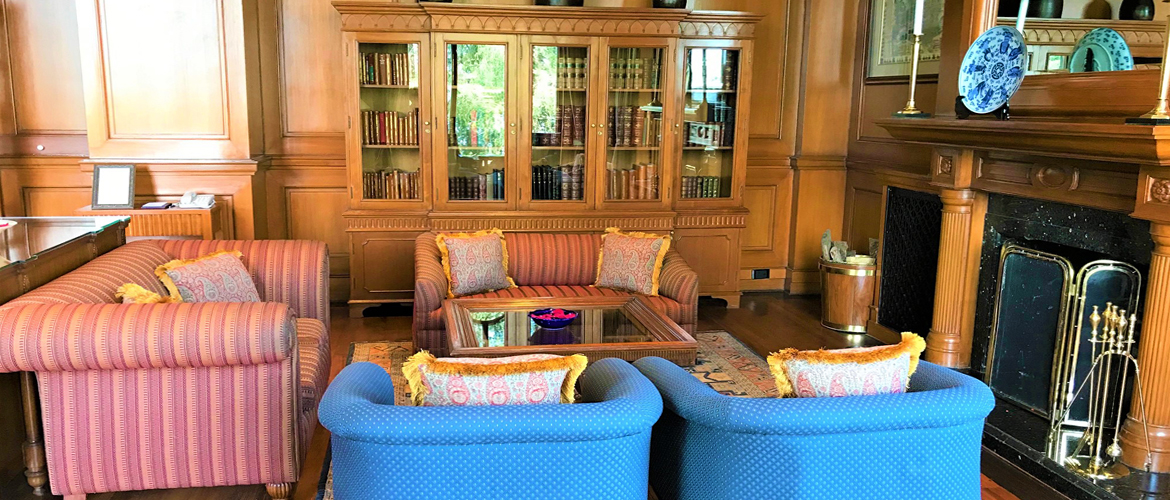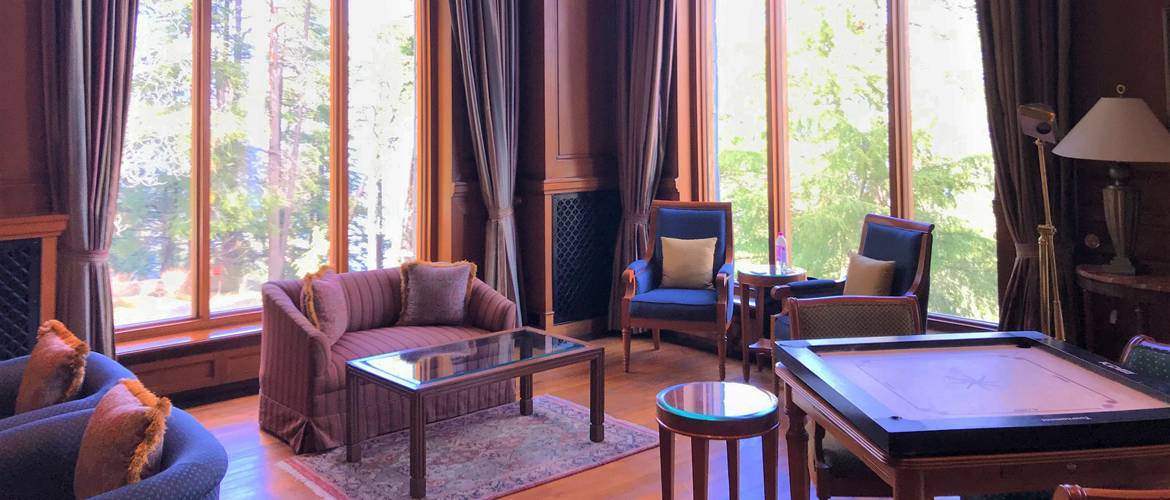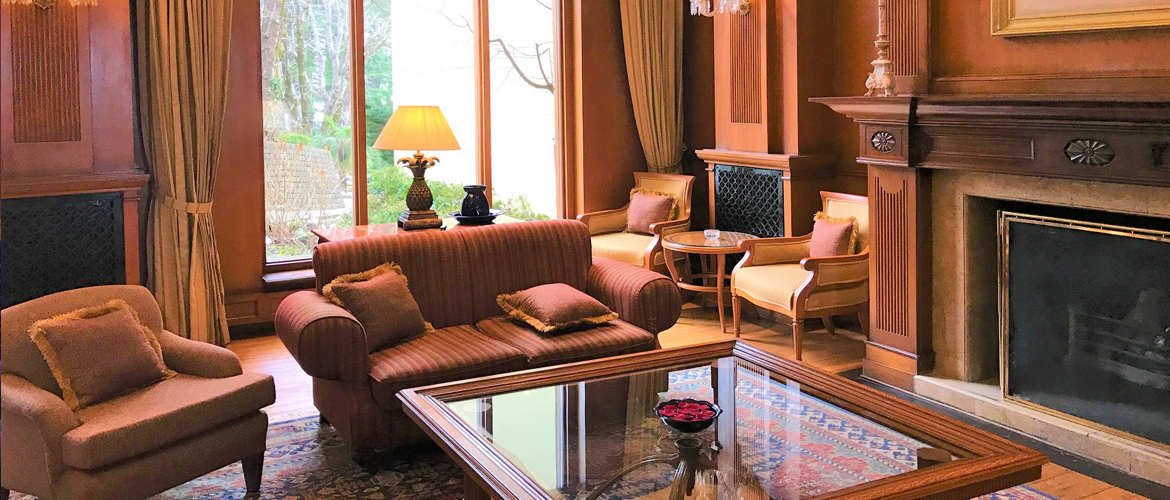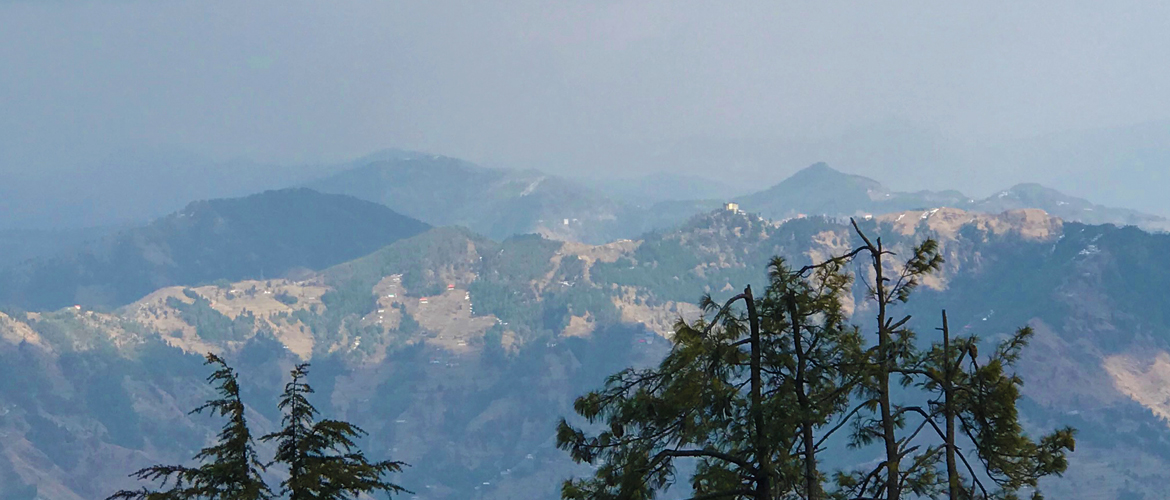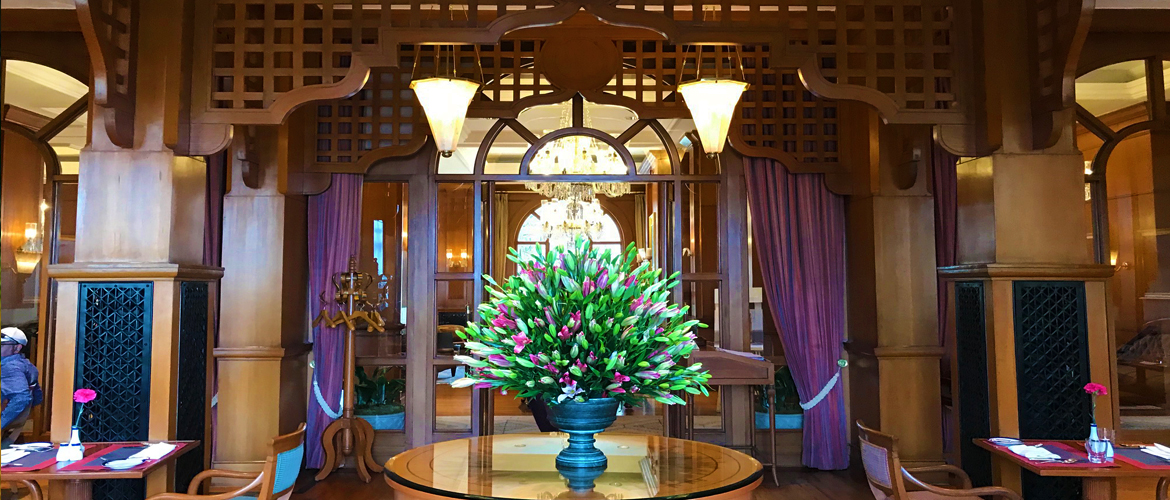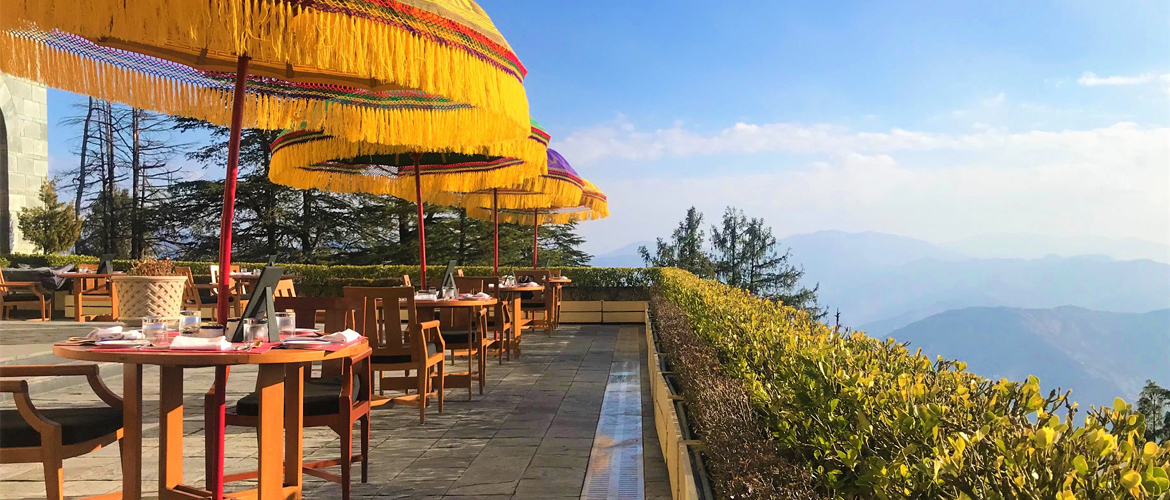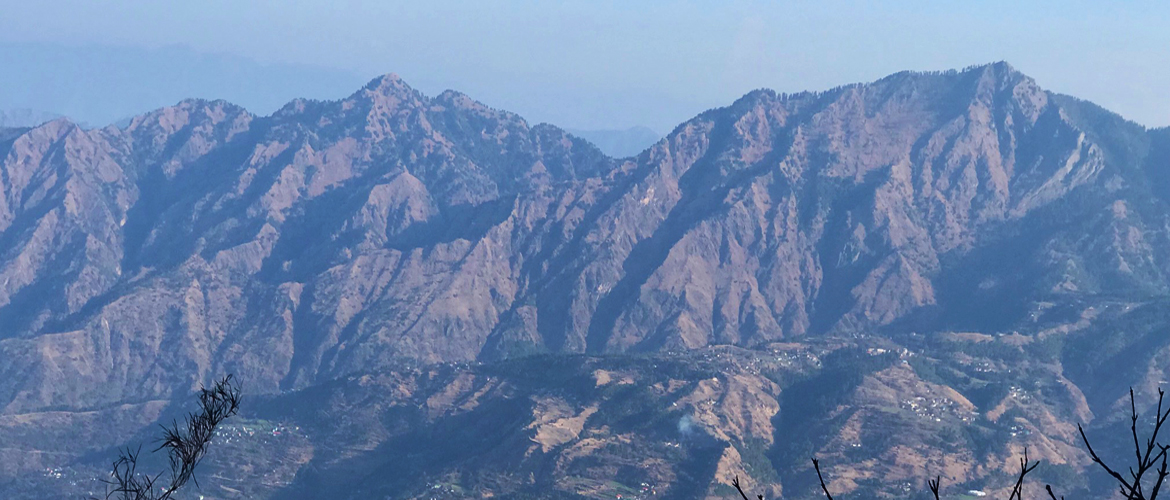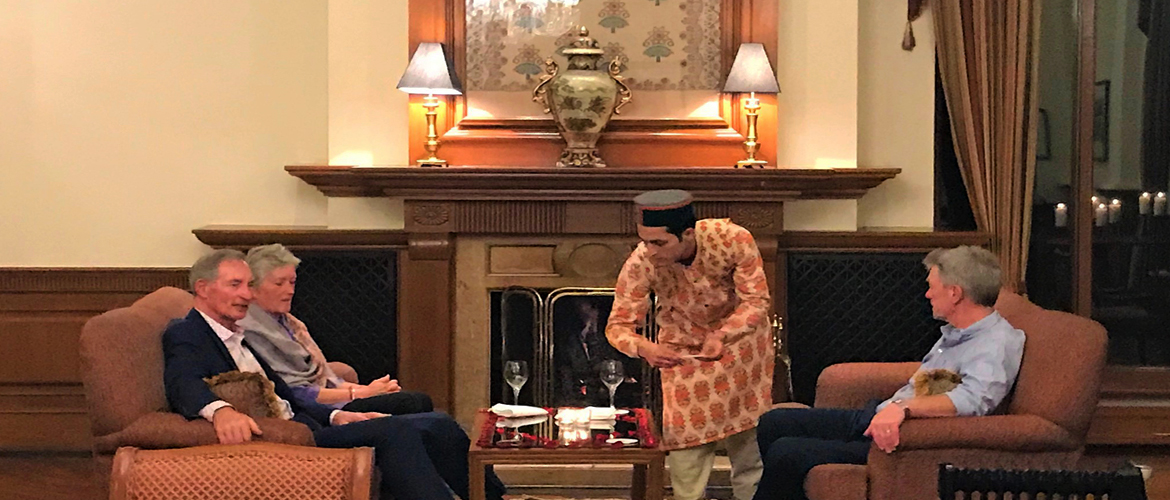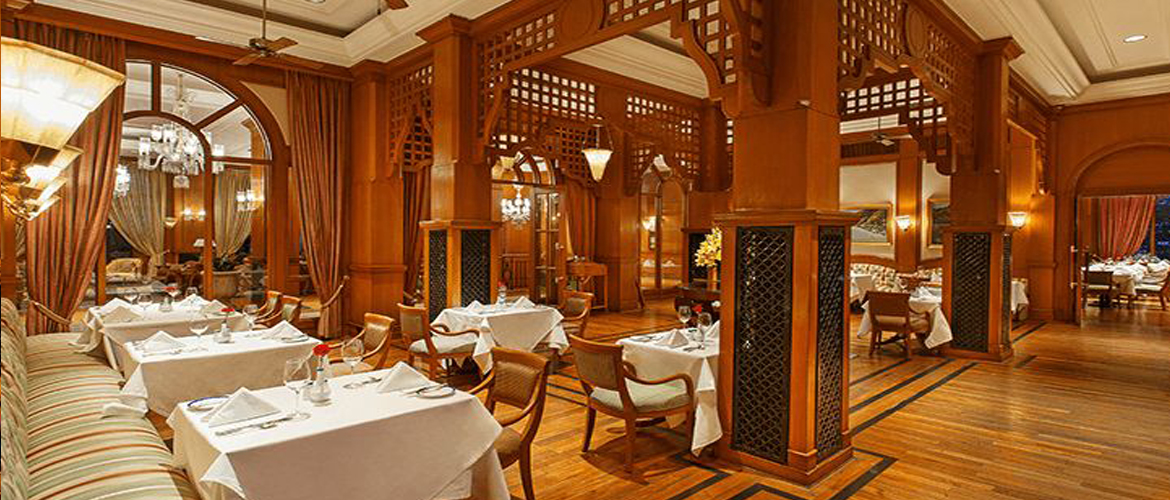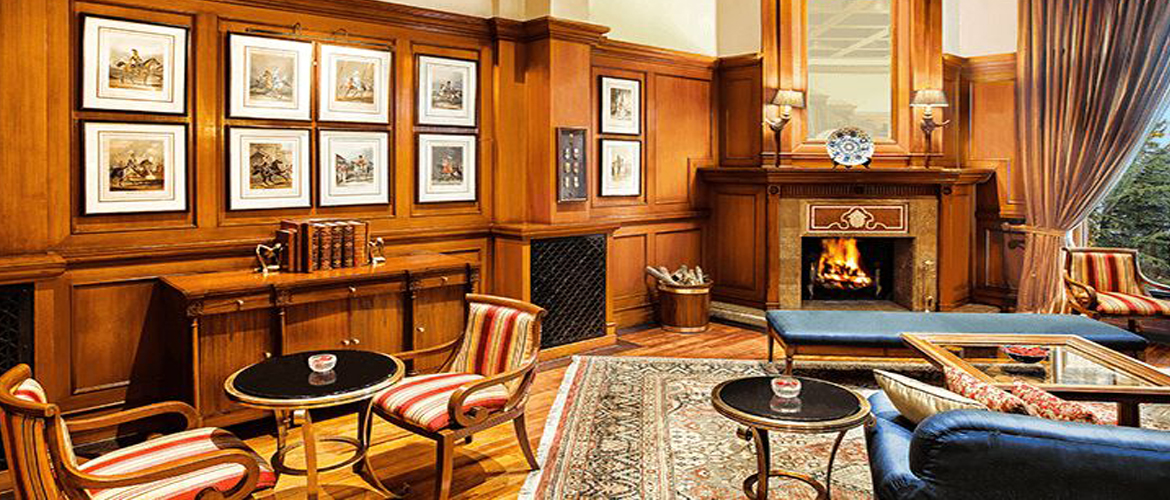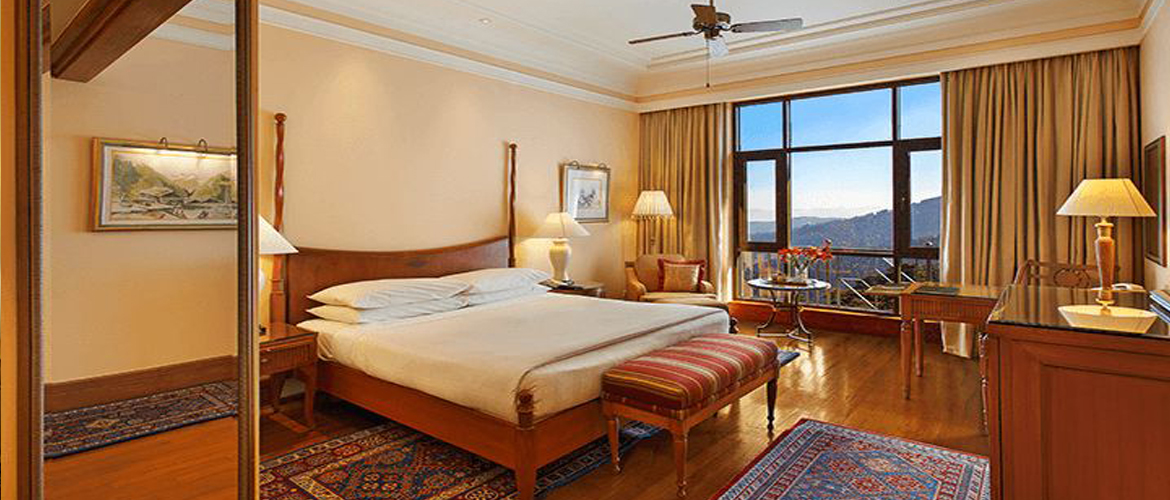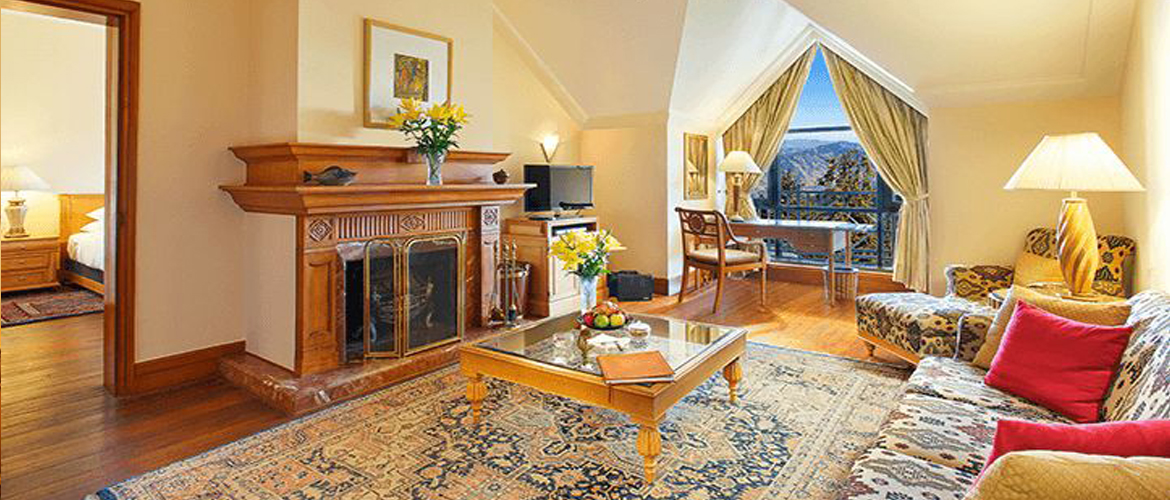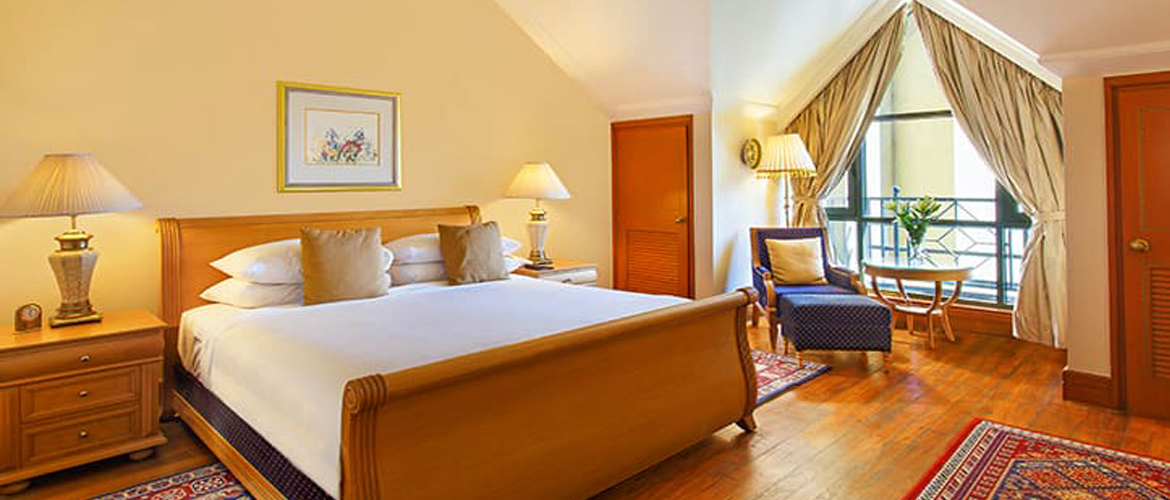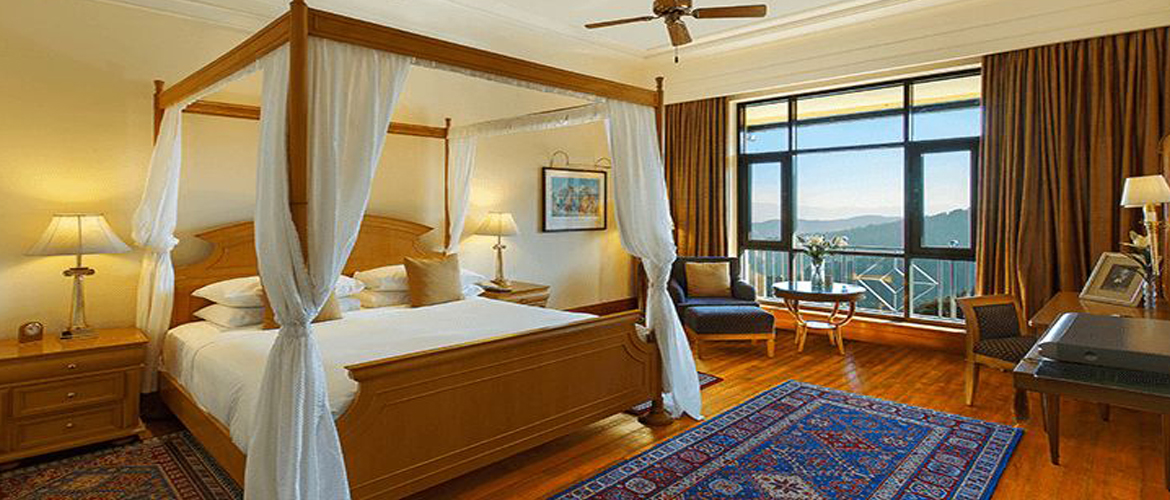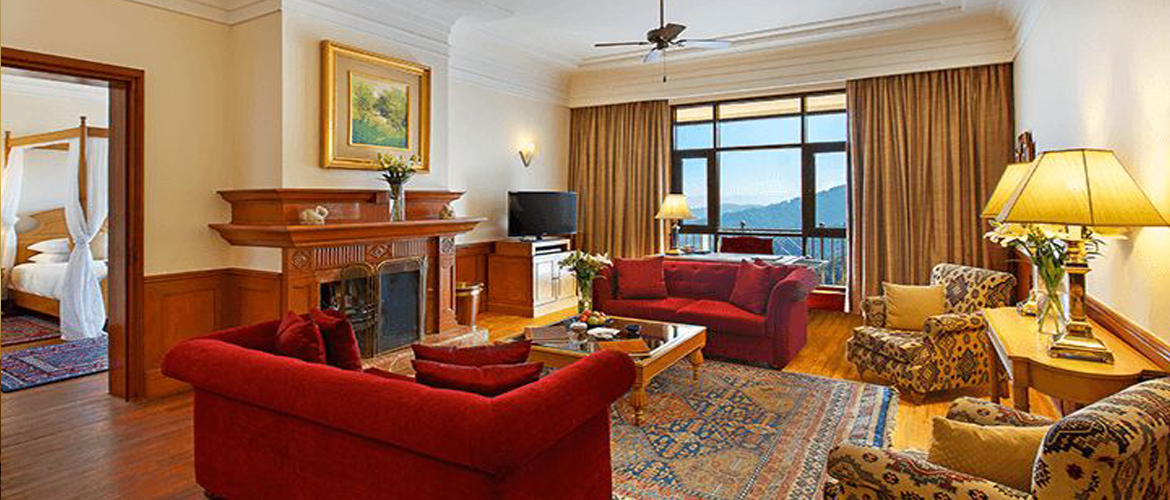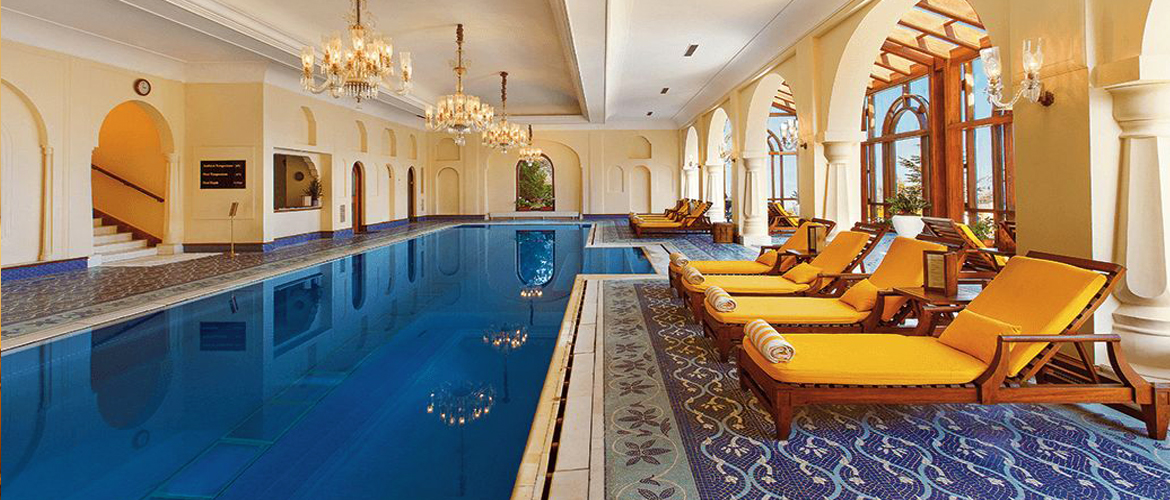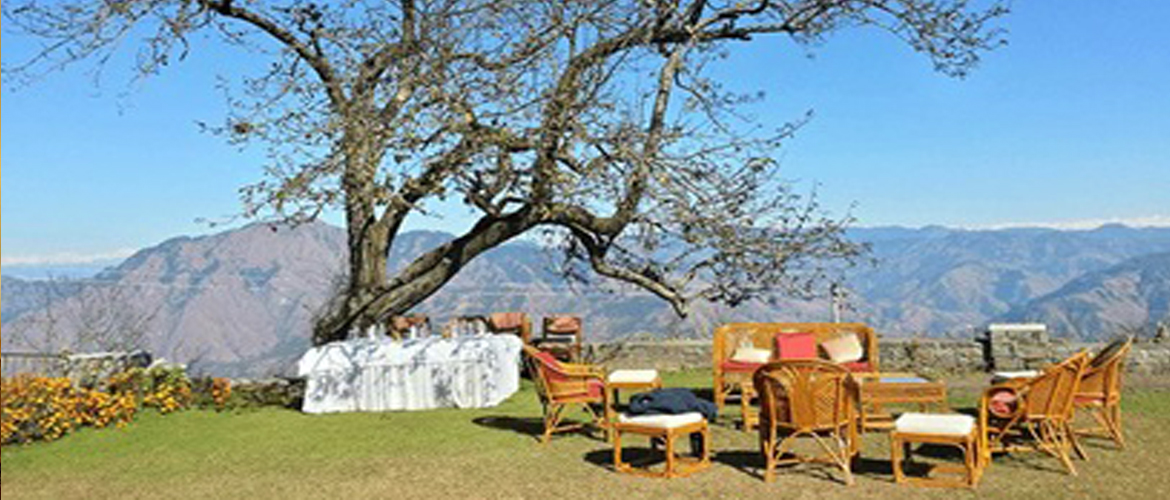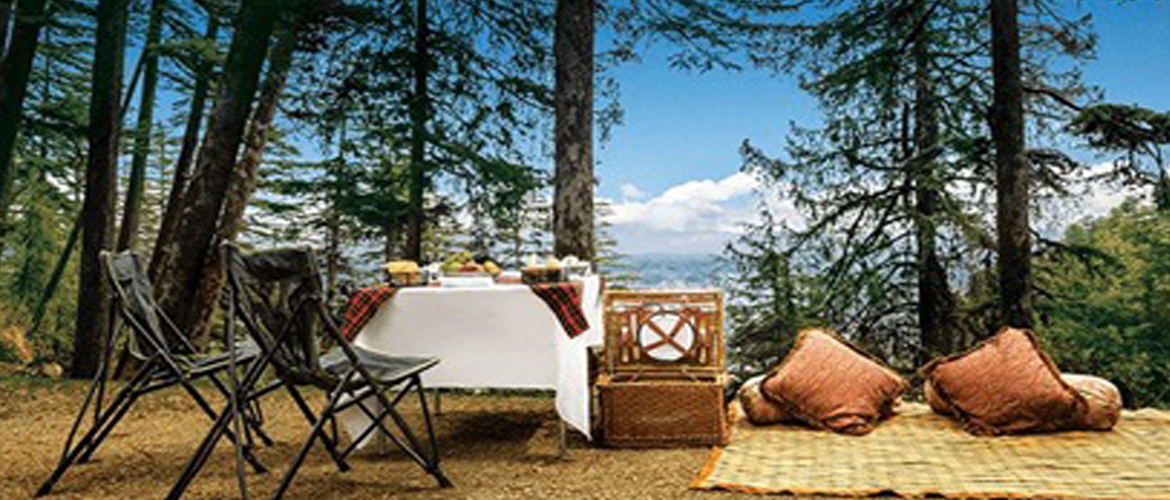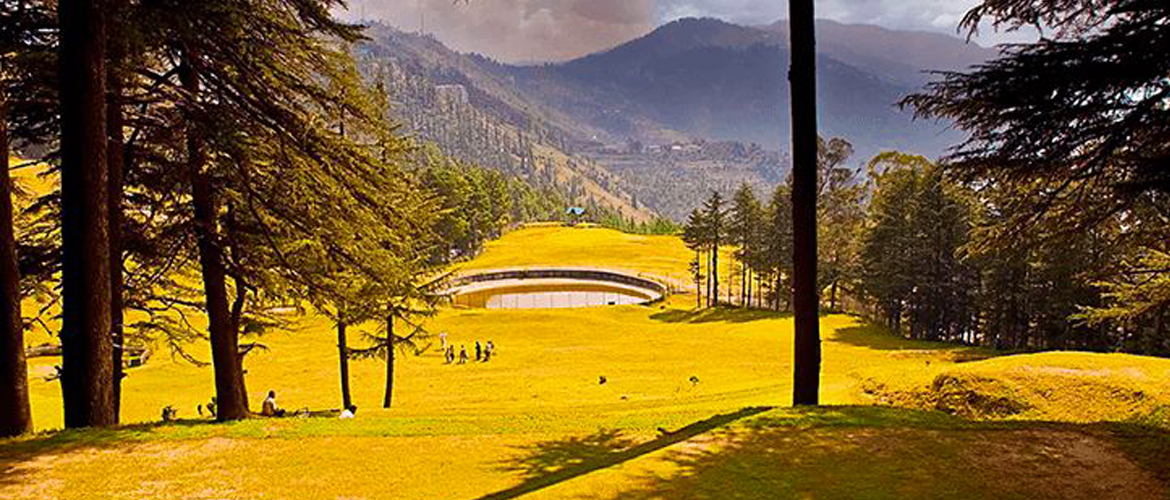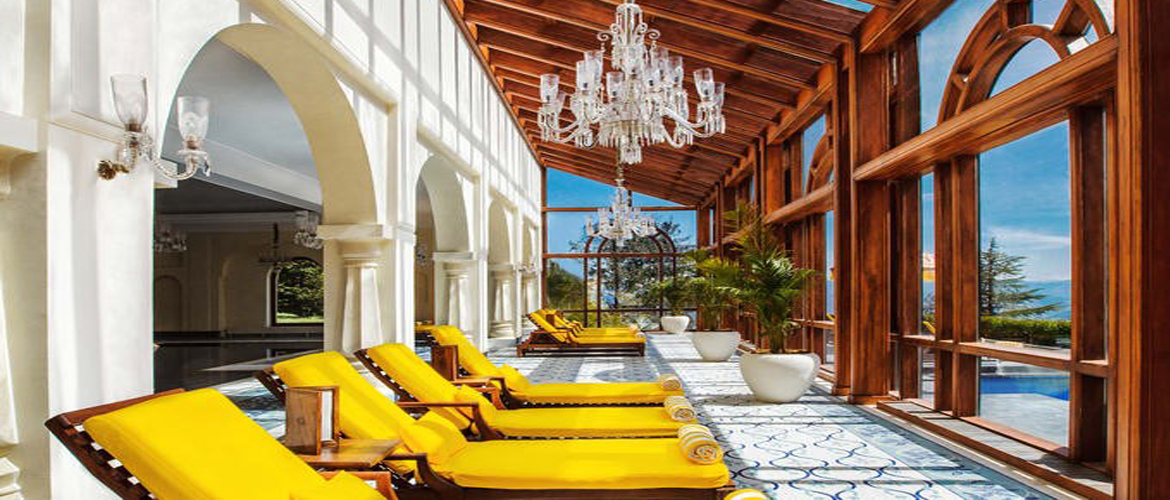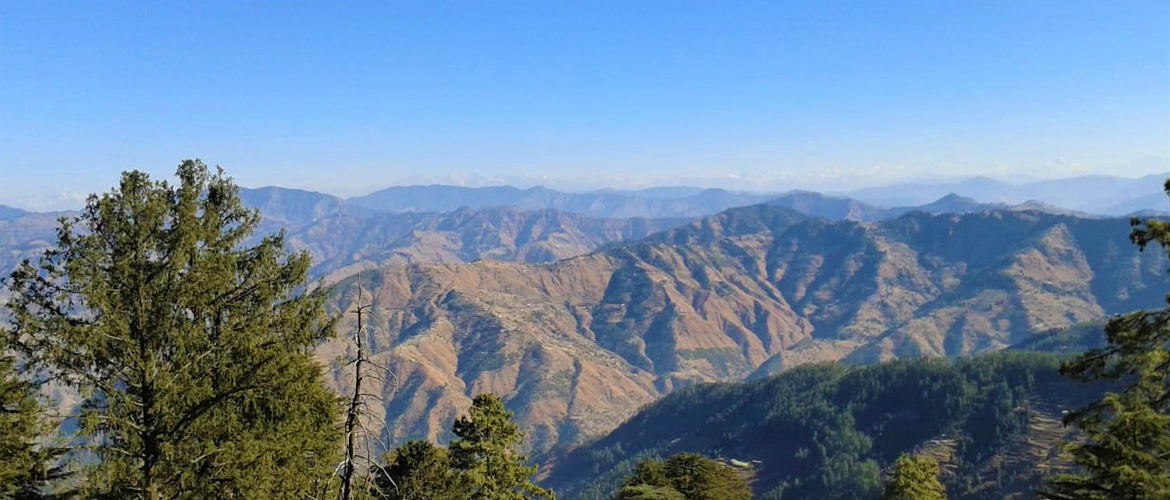 Wildflower Hall is a beautiful, elegant, luxury Oberoi 5-star resort at an elevation of 8,000 feet in the Himalayan foothills and was originally the former stately home residence of Lord Kitchener of Khartoum, the one-time Commander in Chief of the British Army. It is situated about 8 miles further up the mountain from the old colonial hill station of Shimla which was adopted in 1863 as the summer capital of the British in India – to escape the heat of the plains in the main capital of Calcutta (now Kolkata) and subsequently New Delhi.
The Wildflower Hall scene is set as you are warmly greeted on arrival after your drive up the mountains and you enter the enormous Reception lounge with its large comfortable sofas, glistening chandeliers and gorgeous floor to ceiling windows – and on a cold day, a welcoming log fire to boot! The luxurious and immaculate rooms are all beautifully appointed and command lovely views over the mountains, valleys or gardens. The Suites also boast large fireplaces for the chance to enjoy a warming log fire should the weather dictate! You can dine indoors in the wonderful main dining room, or weather permitting, enjoy al fresco meals under colourful umbrellas on the main terrace with its panoramic views. Enjoy a pre-dinner drink by the roaring fire in the Cavalry Bar or relax with a coffee or a delicious pot of tea in the gorgeous Library Room. The hotel also has an excellent heated indoor and outdoor pool, as well as a wonderful Oberoi Spa in which to luxuriate.
Take stunning guided nature walks from the hotel itself, with a delicious picnic set up for you en route to enjoy. There's a plethora of options for trekking, mountain biking and golfing (subject to weather and availability) or you can take a private guided tour to visit the various fascinating heritage buildings of Shimla, including the stunning Viceregal Lodge, and buzzy Shimla town itself.
Just a tip to help you enjoy your days out – although Shimla used to be a quaint and quiet colonial hill station built on the ridges of the hills around, it has expanded vastly over recent times, so it's best to work out your travel timings to avoid the worst of the traffic. After parking at the lower level of the town, access to the higher levels is via 2 escalators – very efficiently run and easy to handle. (just a tip – purchase your "Up" and "Down" tickets at the outset to save queueing later)
A stay at Wildflower Hall offers luxurious comfort, outstanding Oberoi hospitality and service, delicious food, and complete relaxation – as well as a great variety of activities in and around the historic Himalayan town of Shimla, now the capital of Himachal Pradesh state. It's worth the drive to get there.