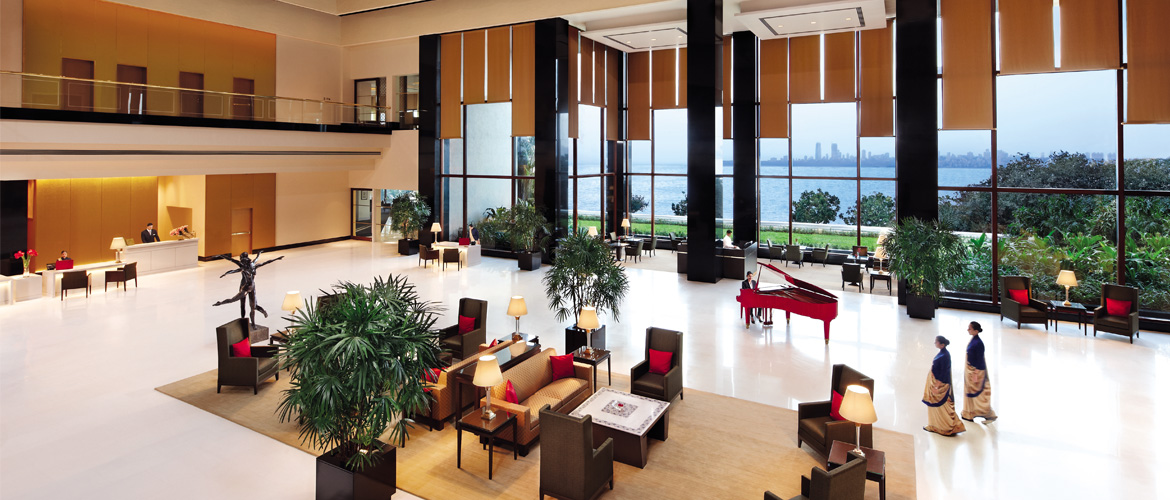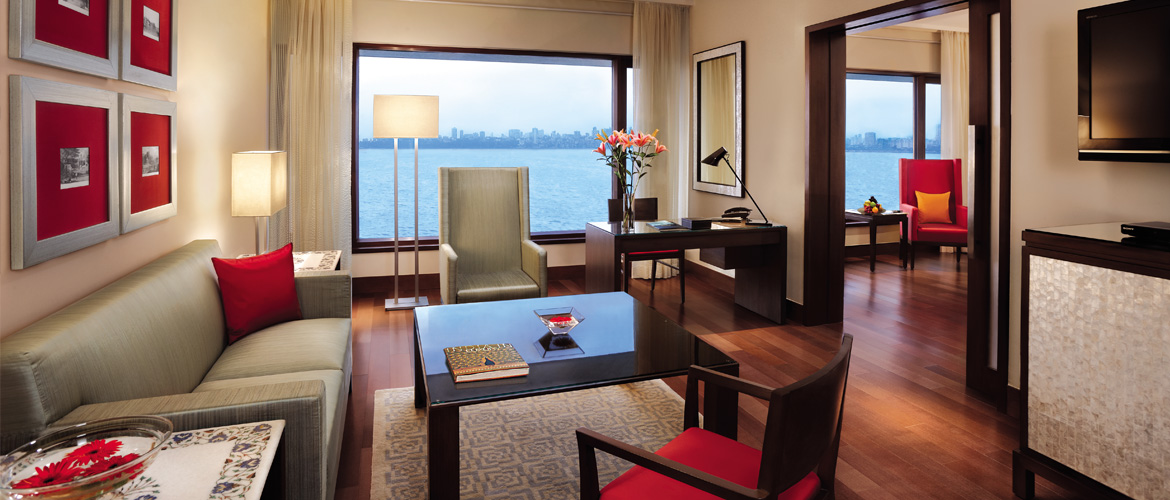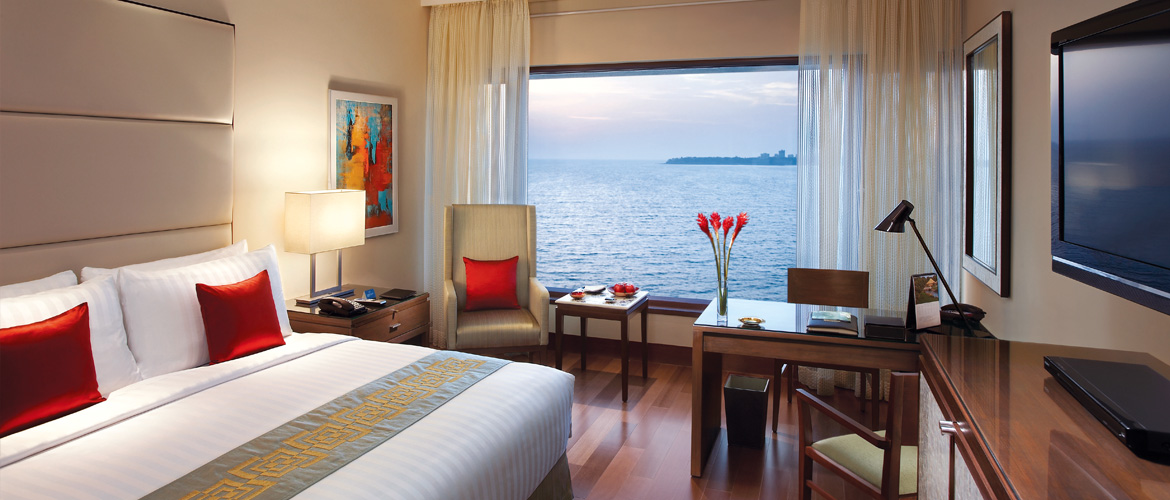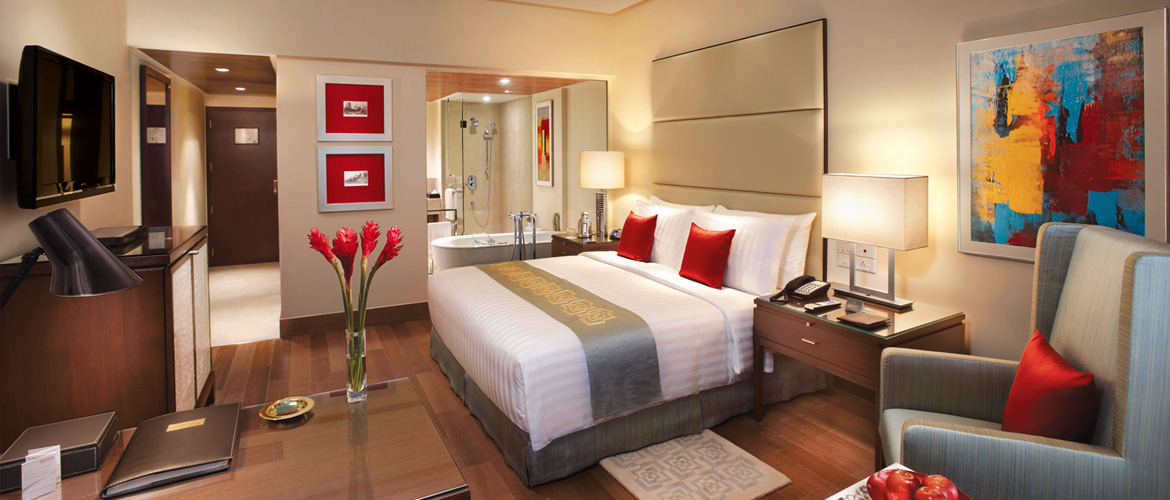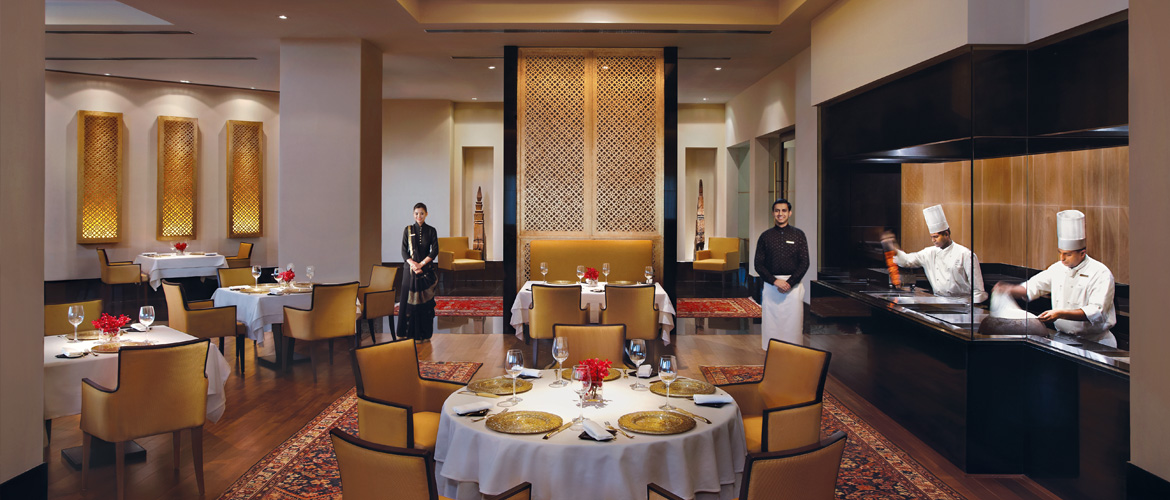 The Oberoi Mumbai is a luxury 5 star hotel extremely conveniently located in South Mumbai and is situated at the end of Marine Drive, overlooking the Arabian Sea. The golden glow of lamps which light the long shoreline after dark are fondly known as the "Queens Necklace".
The lobby is beautiful and a great place to relax over a drink or cup of tea, the Champagne bar is well worth a visit, and there are 3 excellent restaurants – notably Ziya, serving gourmet Indian food,  which needs to be booked well in advance. There is a large shopping arcade right next to the hotel which is well worth a visit with a huge variety of small independent retailers.
The rooms are very well appointed, extremely comfortable, and we would definitely recommend asking for those with the lovely sea views.
Customer Service is a fundamental principle of the Oberoi Group and the Oberoi Mumbai is no exception with its warmth, luxury and hospitality.
More Mumbai Places to Stay