The Taj Mahal Palace and Towers, Mumbai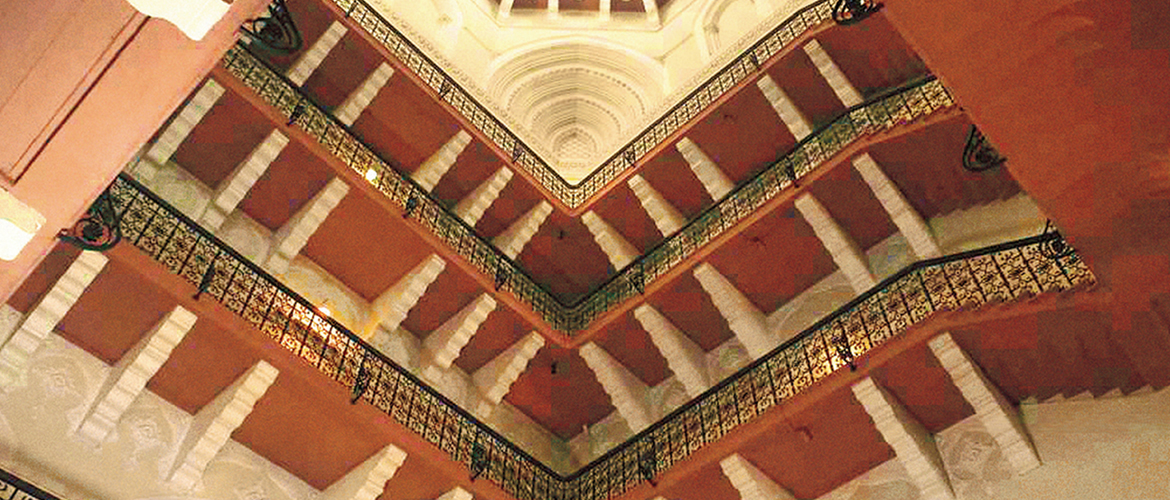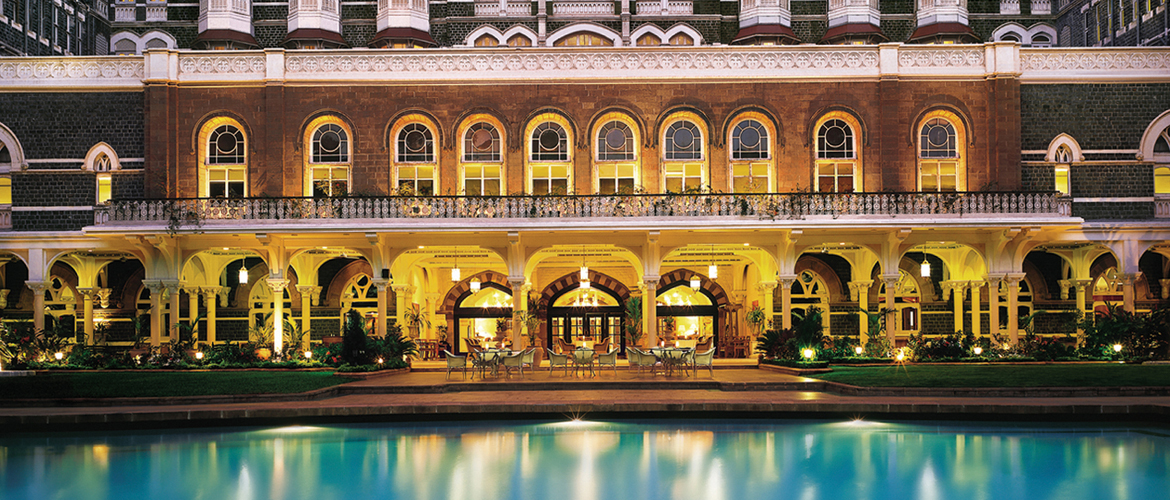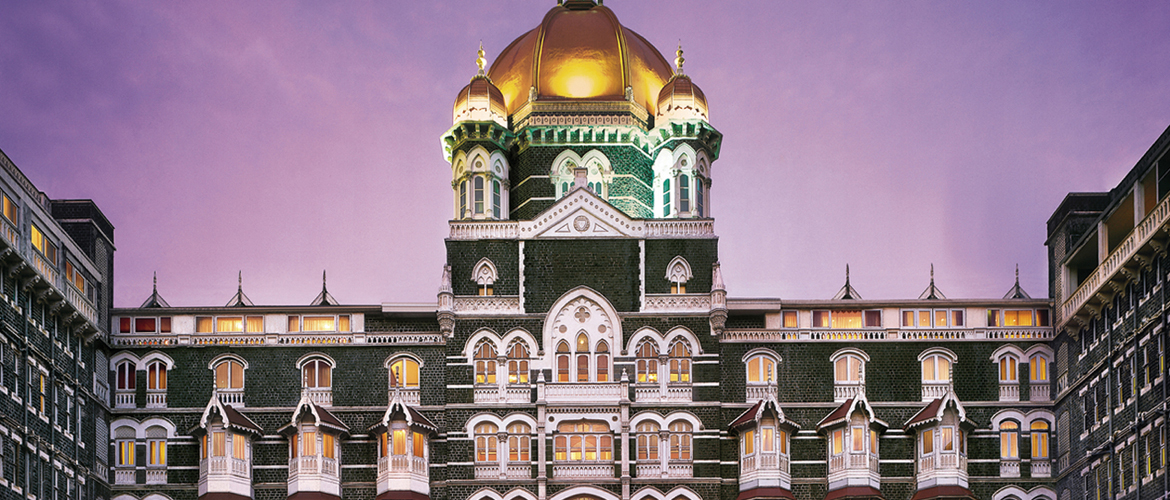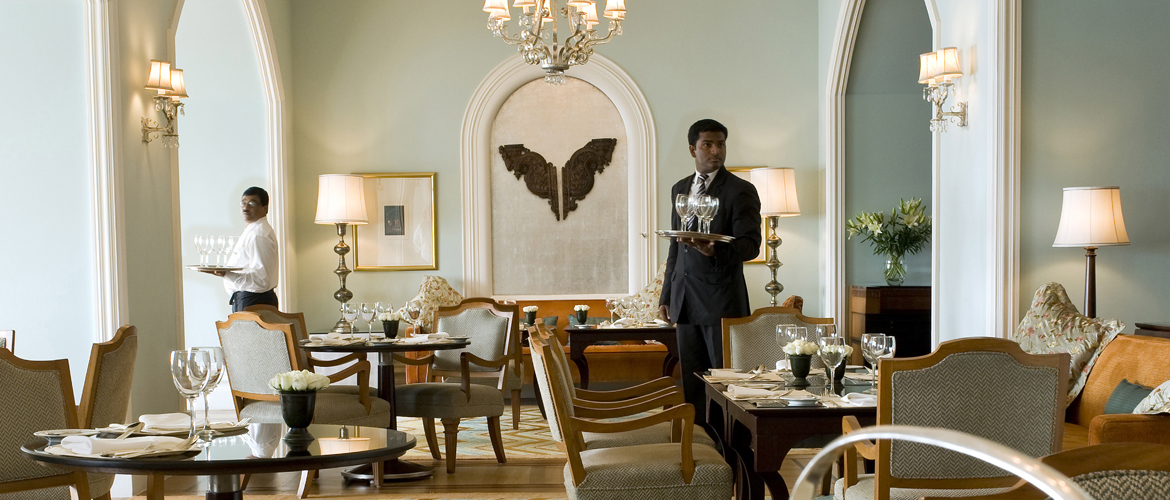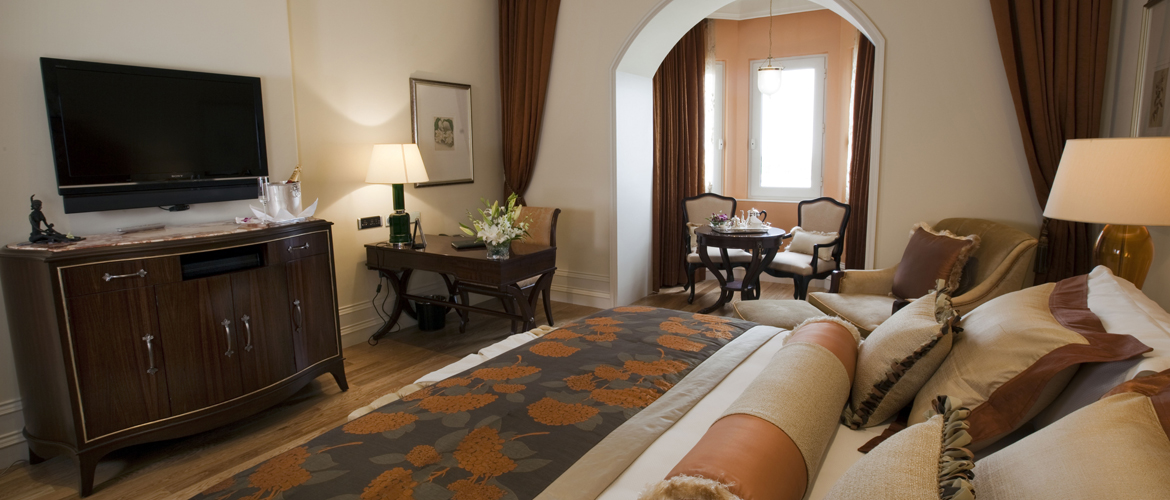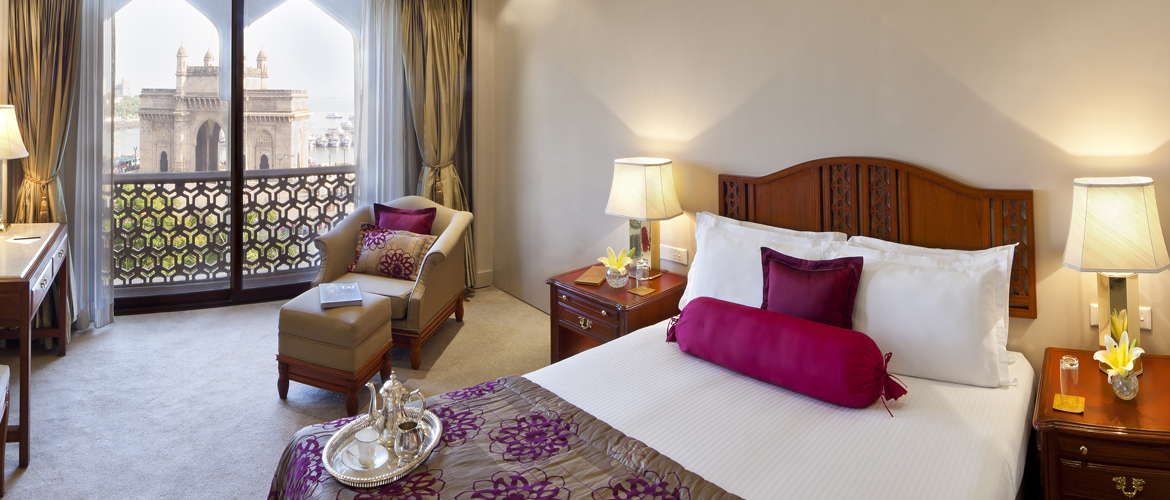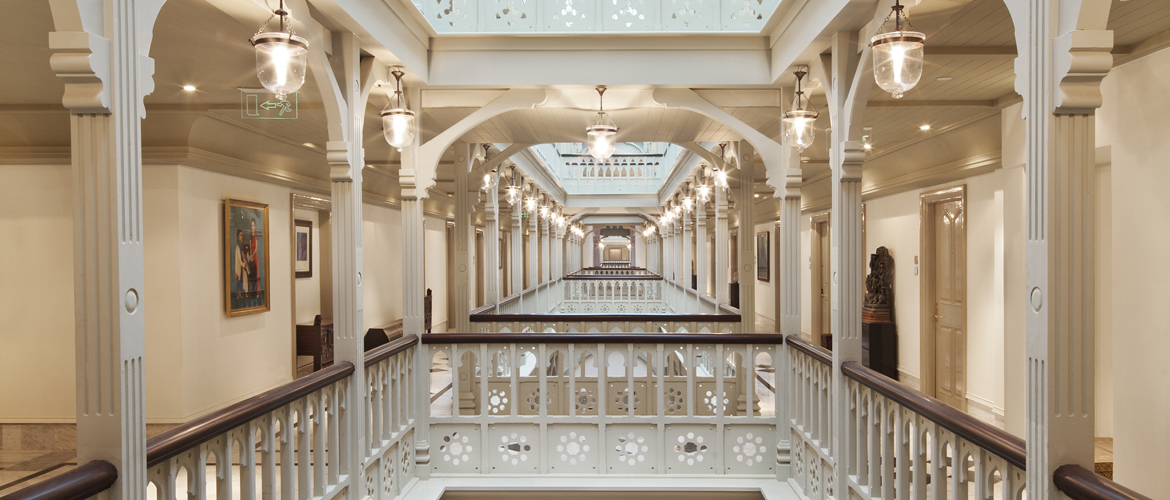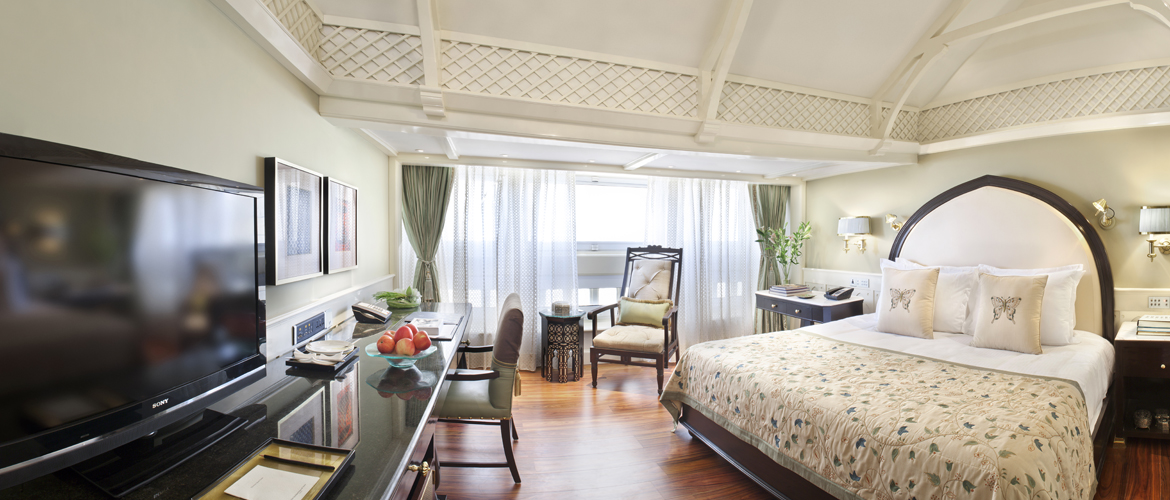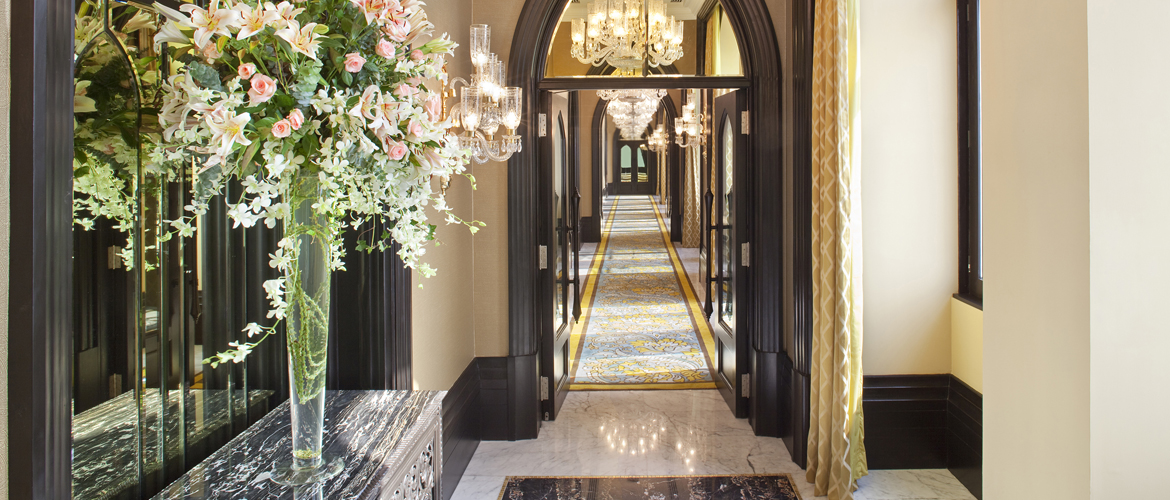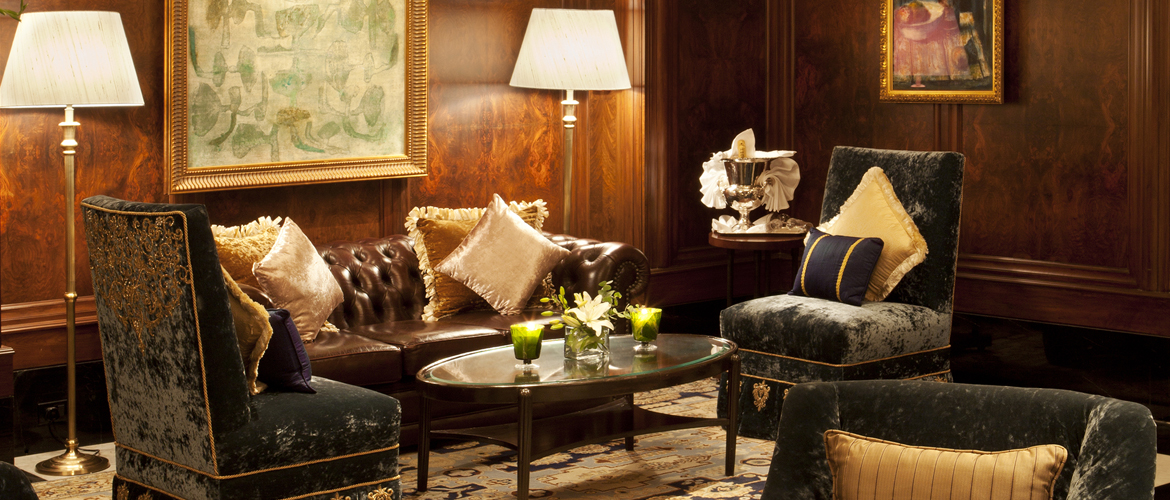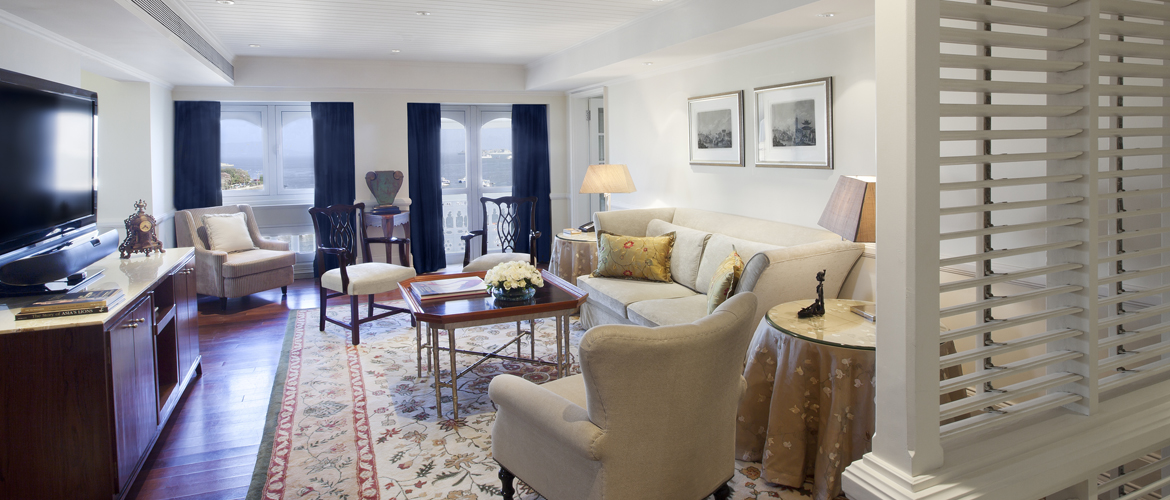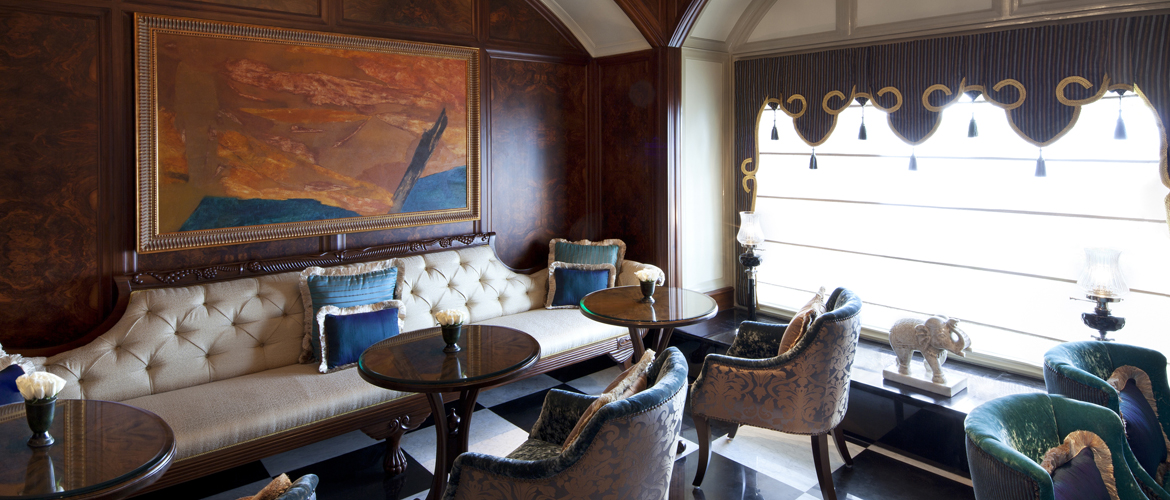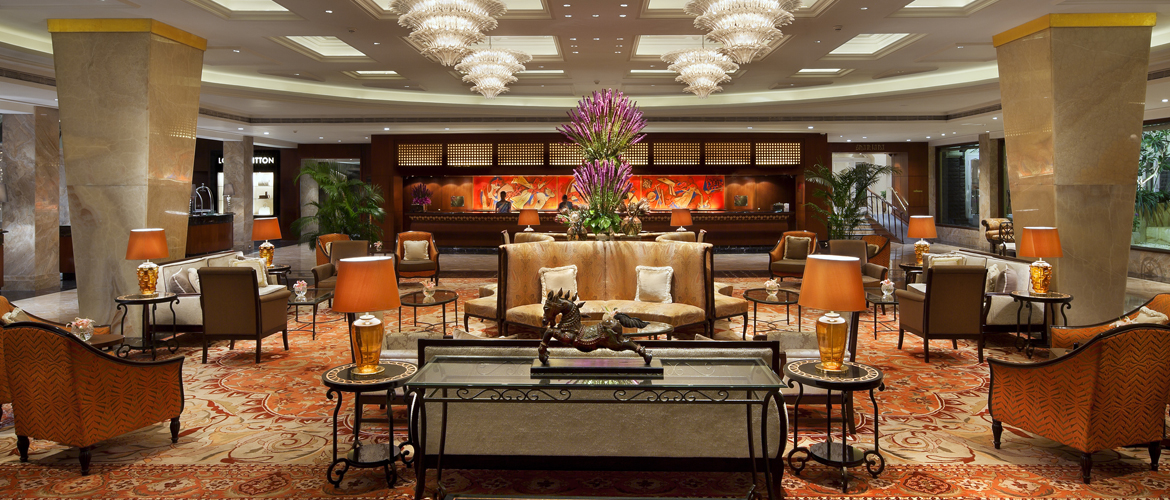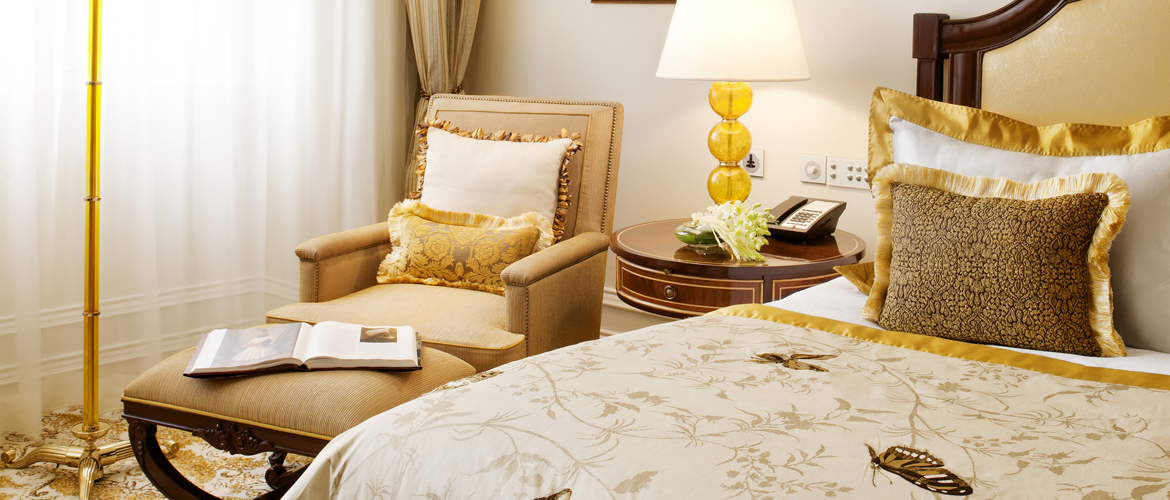 This superb flagship of the Taj Group, is THE place to stay in Mumbai with its celebrated location and address next to the Gateway of India overlooking the bay. The Taj Palace wing was built in 1903 with its stunning traditional décor and old world charm, whilst the more contemporary Tower wing was added in 1973. Guests to this world class hotel have included Maharajas, Kings, Presidents, filmstars and religious dignitaries to name but a few.
The hotel décor is opulent with crystal chandeliers, marble floors, and silk carpets and the Palace wing with its glistening brass bannisters down the sweeping staircase give it a magical grand feel. The hotel restaurants are all outstanding, and the Sea Lounge which overlooks the bay is a sought after city institution for high tea. The open air swimming pool area surrounded by the magical architecture of the Taj, the wide verandahs with their potted palms, and the exclusive dining area of the Aquarius poolside restaurant is a wonderful spot to relax and just take in the unique ambience of this stunning hotel.
In spite of the tragedy of the terrorist attack in 2008, this iconic hotel continues to stand proud and defy any effort to extinguish or mar its timeless presence.
More Mumbai Places to Stay