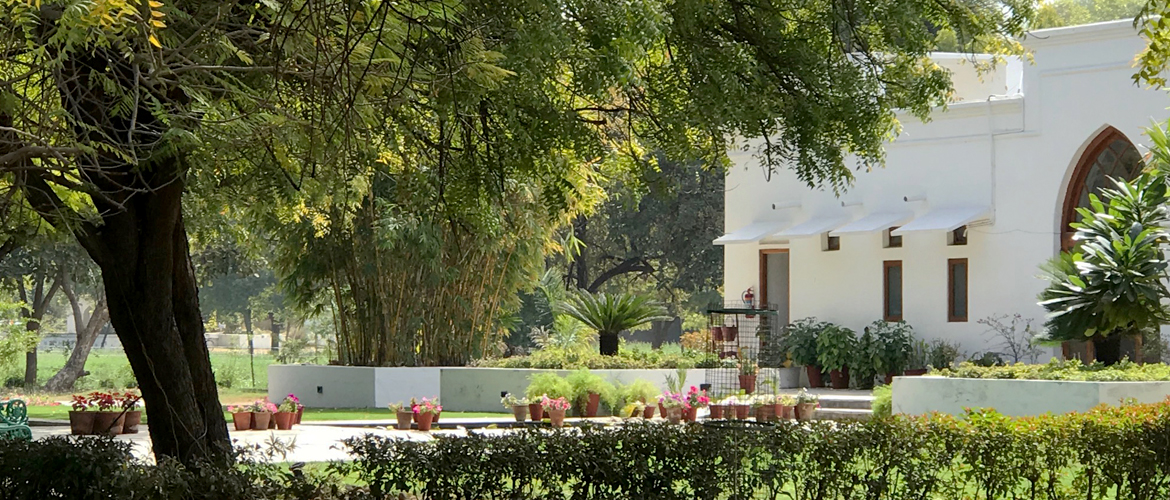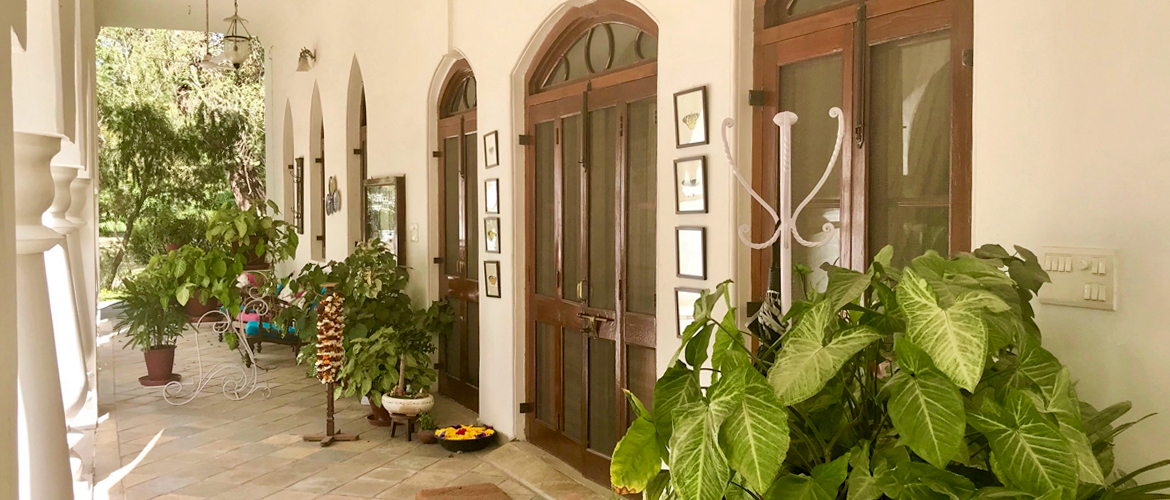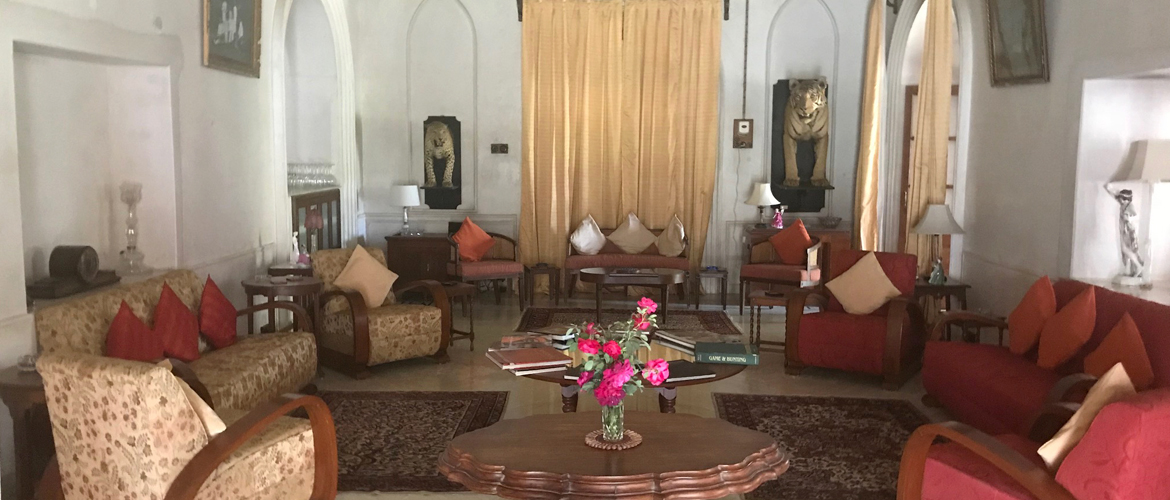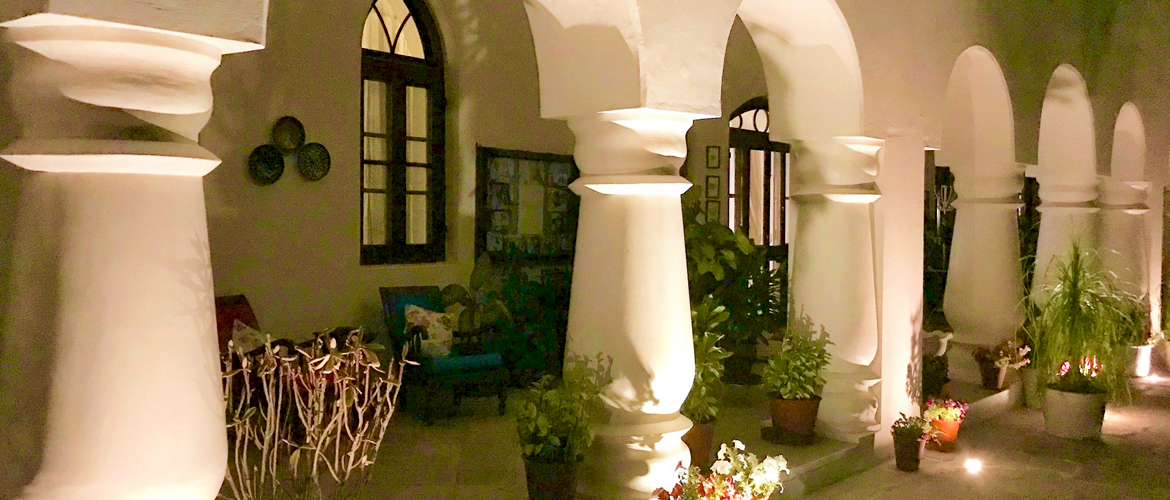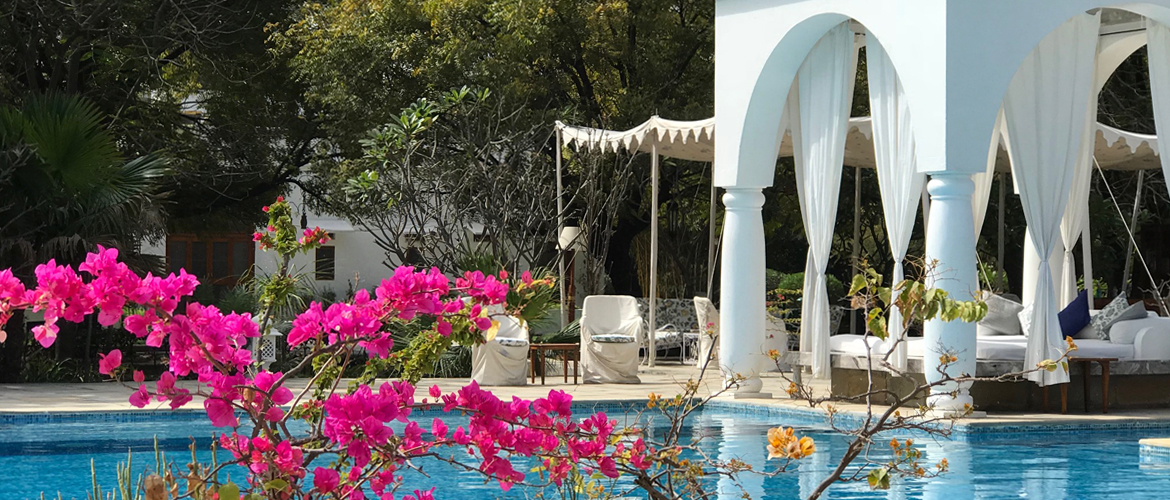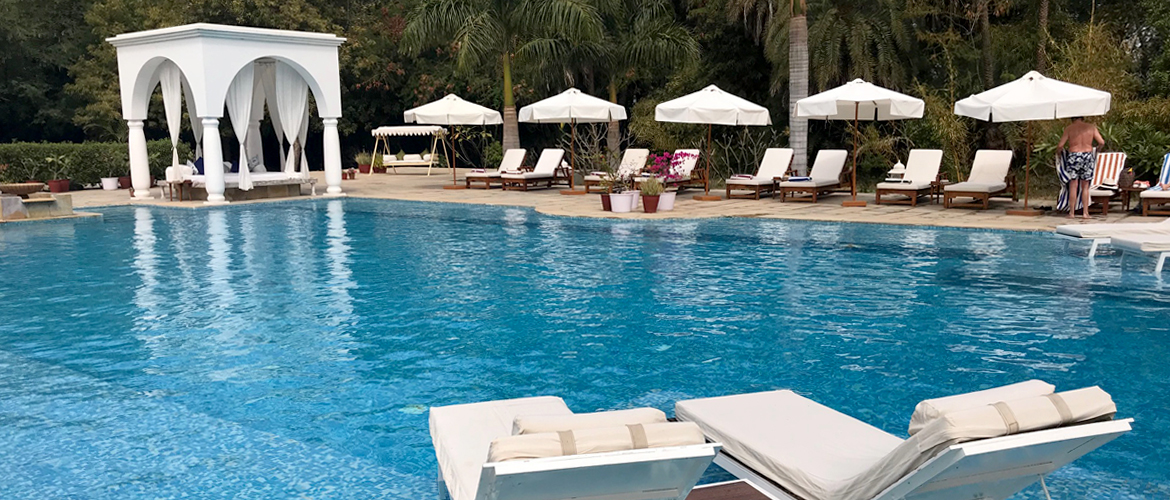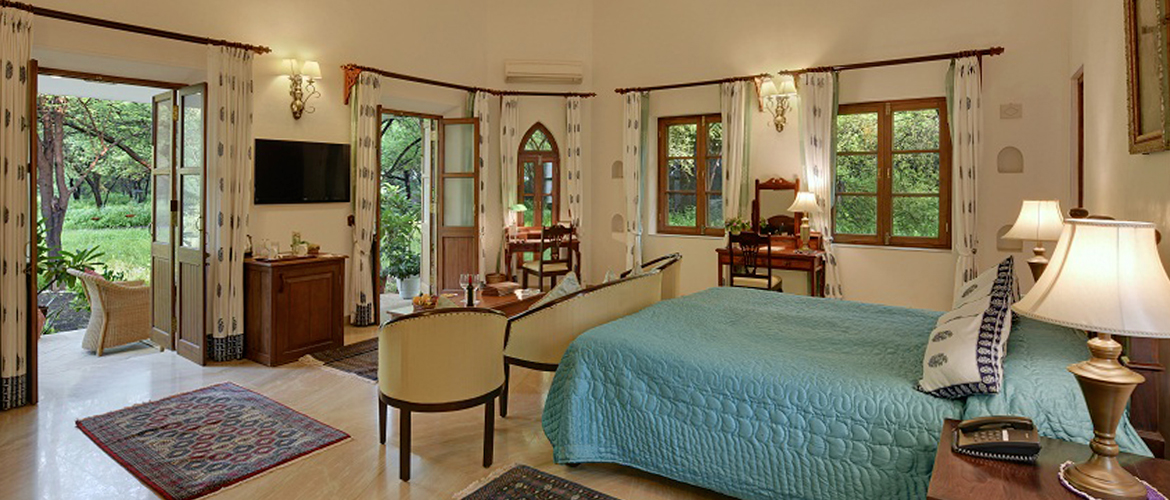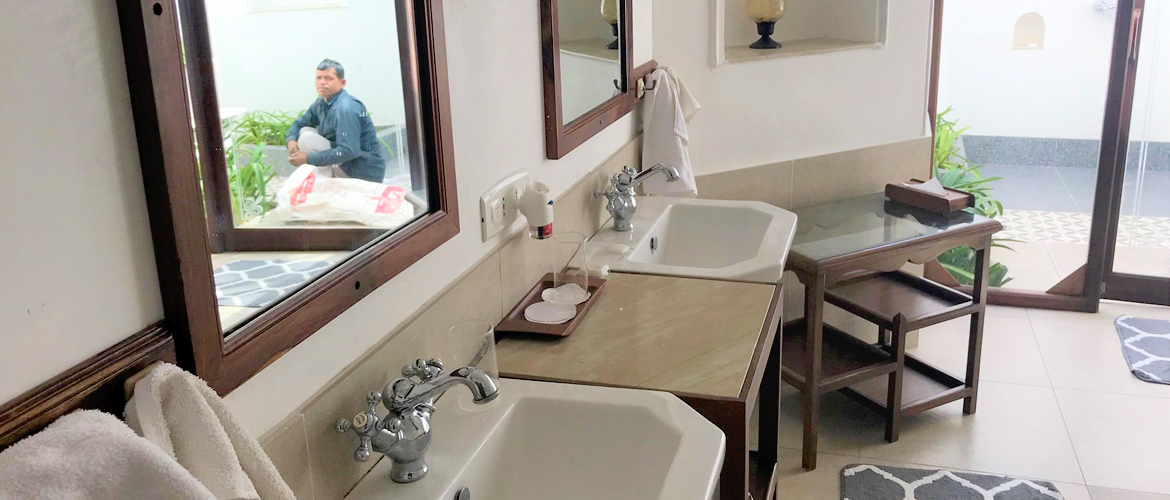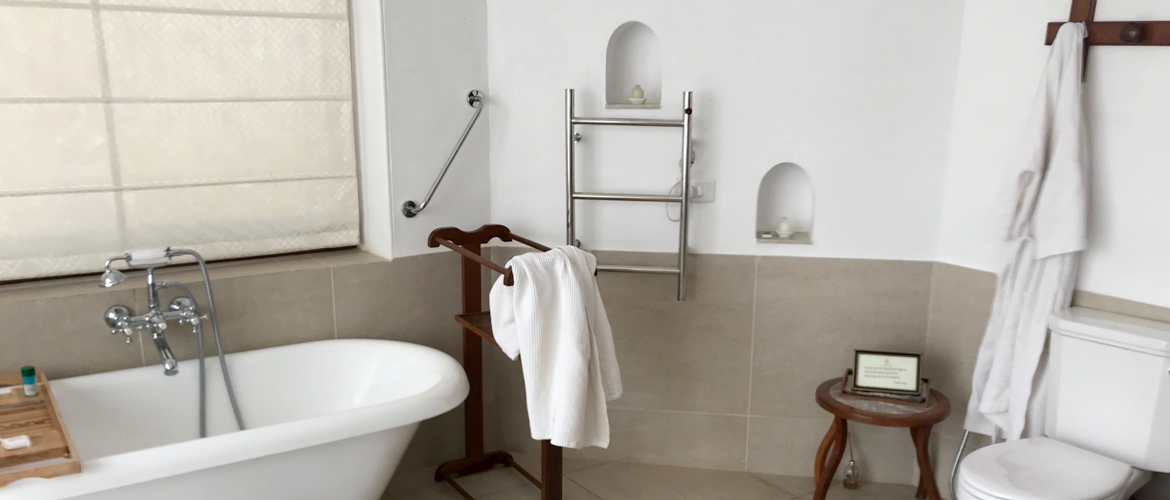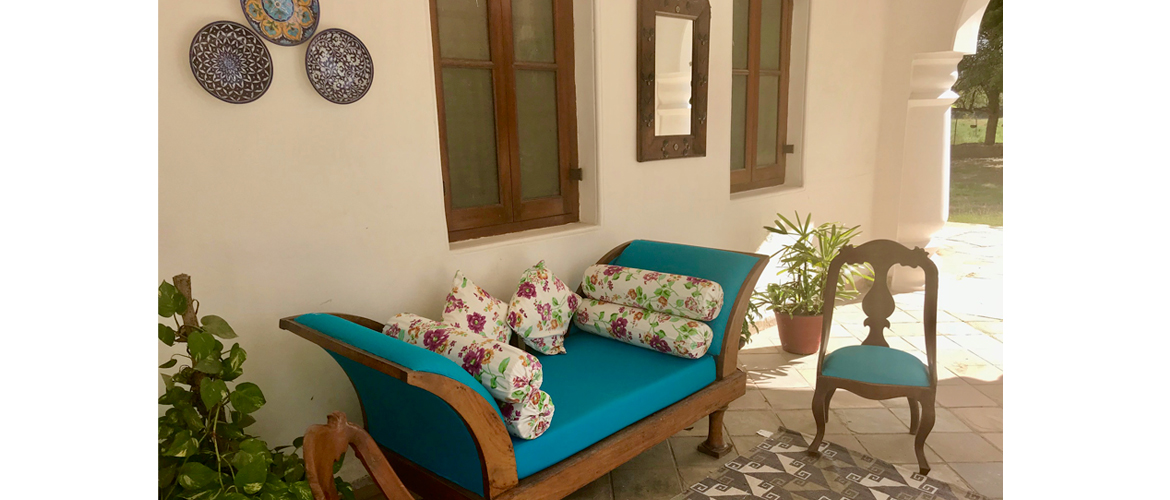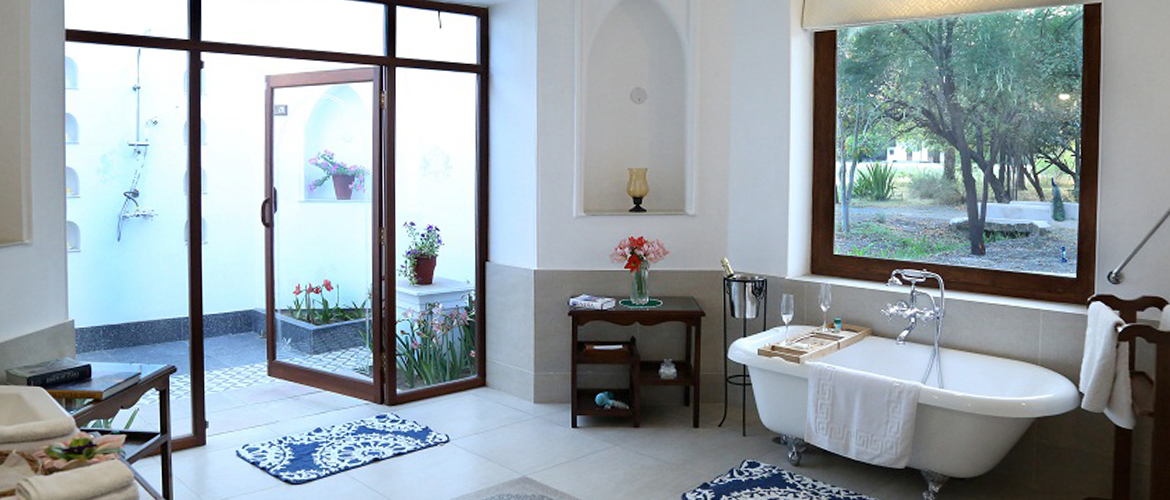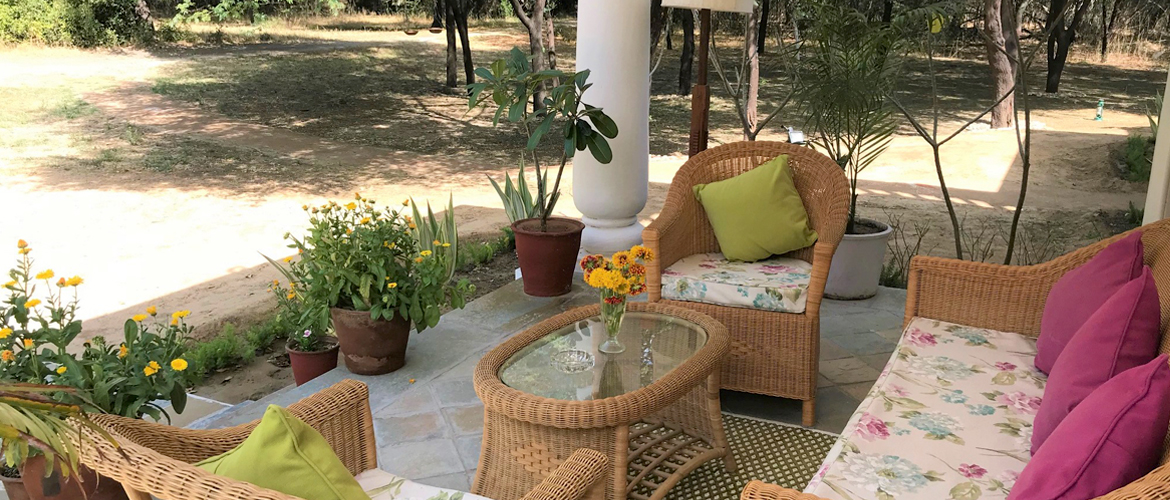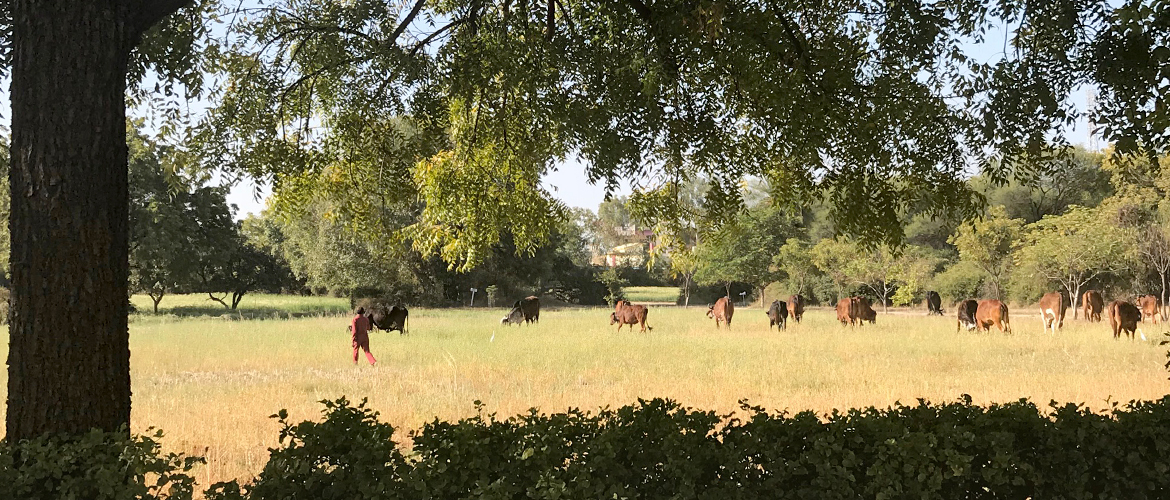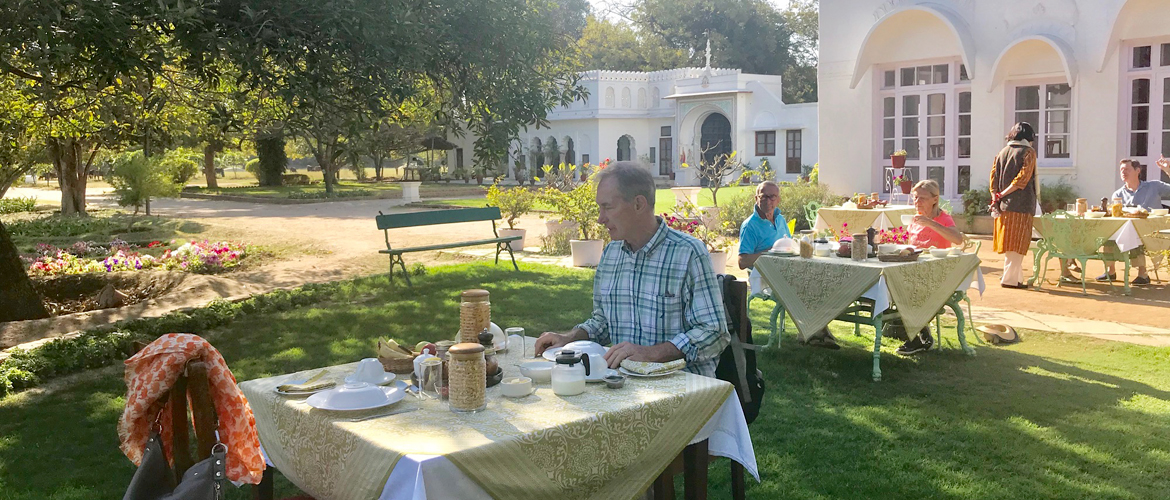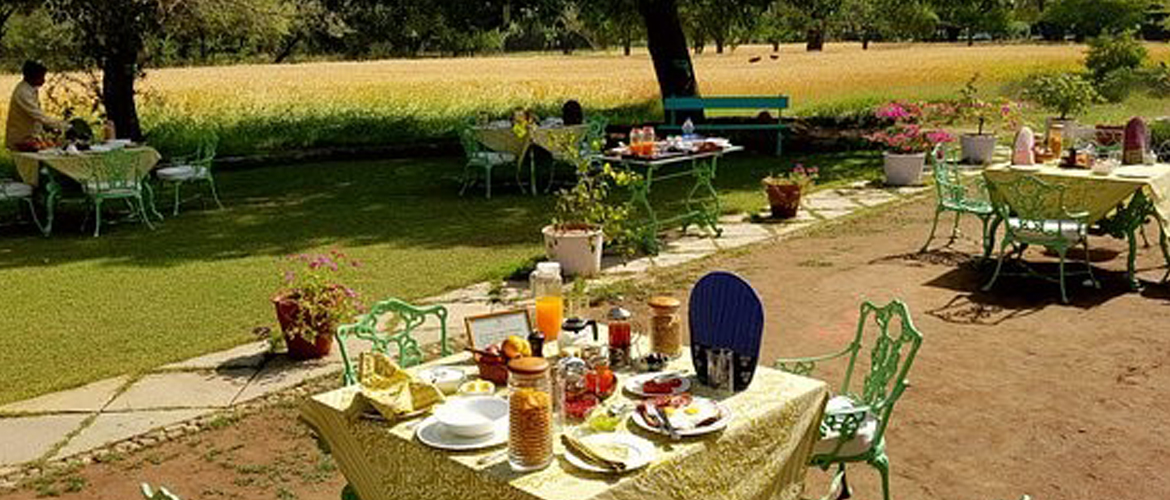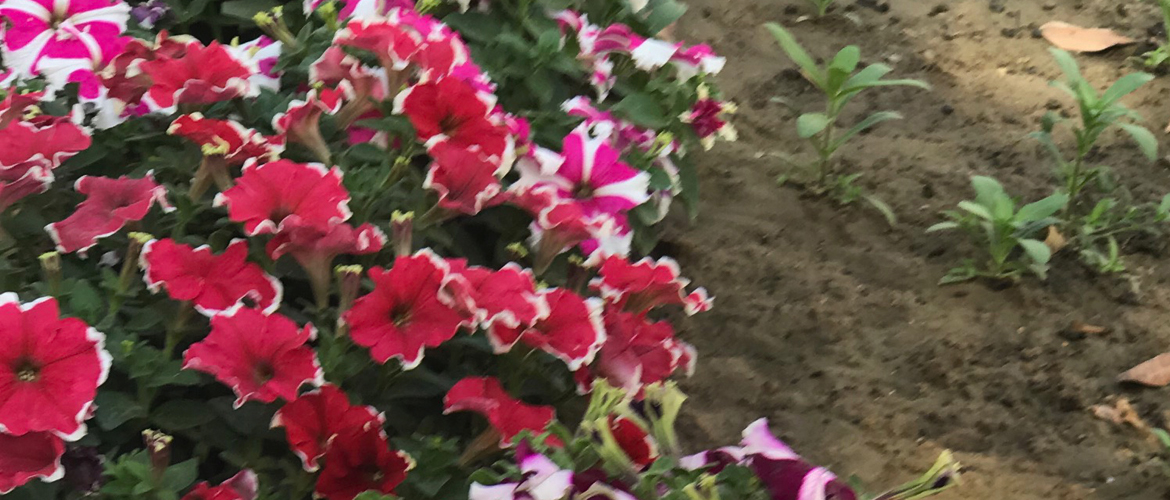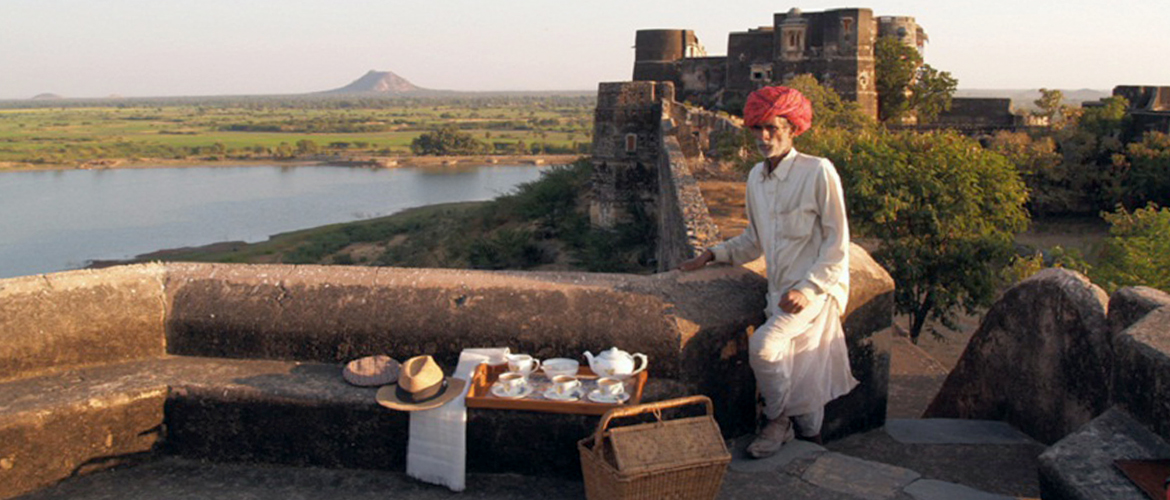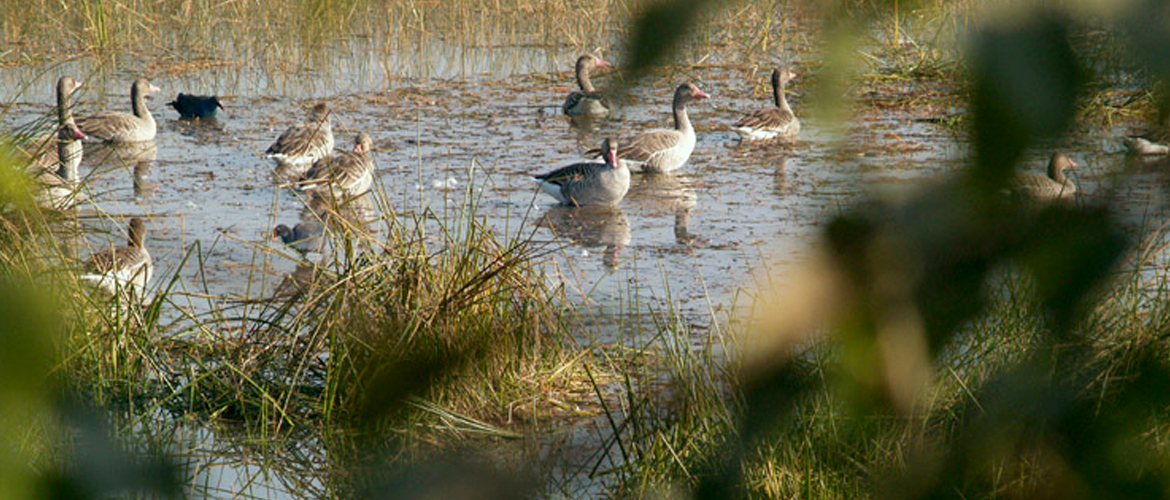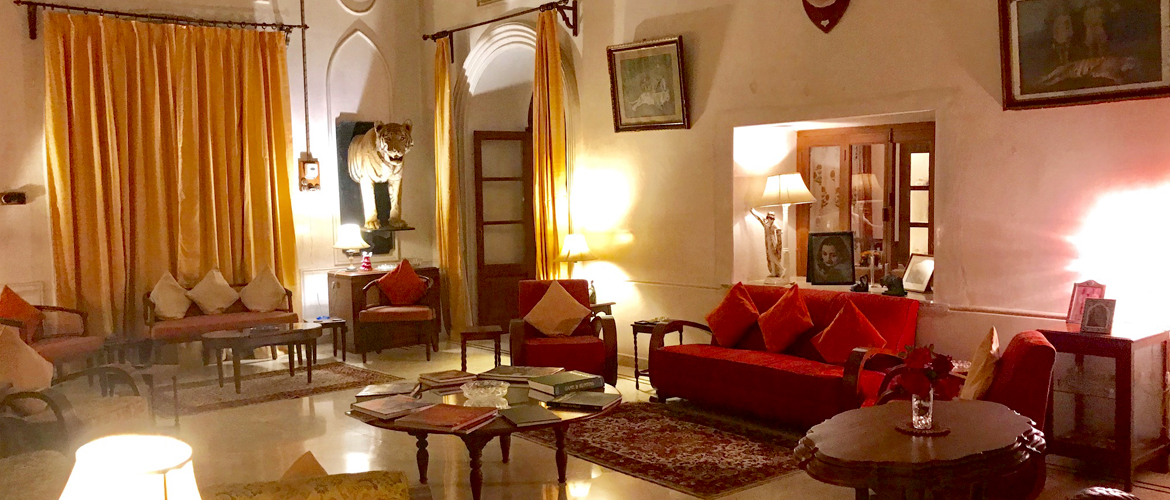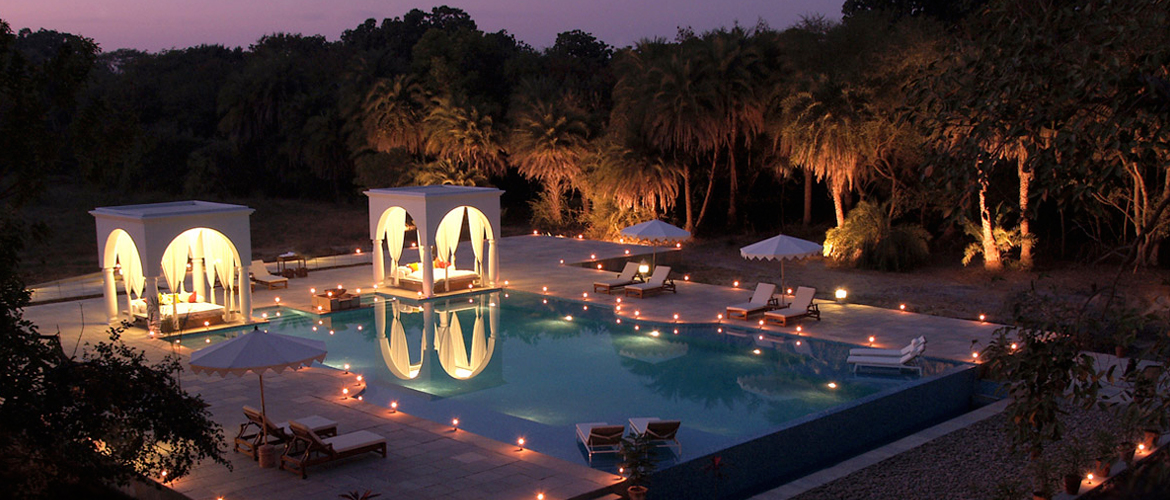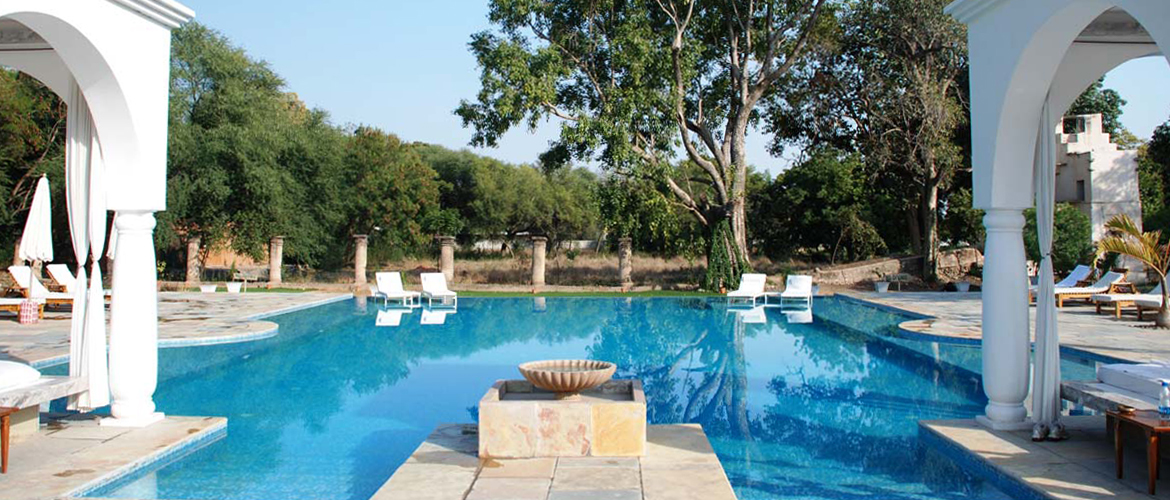 Once the summer home of the rulers of Shahpura and set amongst spacious gardens, this hidden gem is a perfect spot to break your journey between the bustling city of Udaipur and palatial Udaipur. Shahpura Bagh is an oasis of calm and offers a sublimely relaxing and authentic experience of rural Rajasthan. We would definitely recommend 2 nights here to make the most of this lovely and unusual place with its wonderful surroundings and great facilities – bird watching, lake rides, cycling paths, a lovely pool, great food, and beautiful rooms.
The whole property is full of character and exudes an old colonial opulence in style. The rooms are all tastefully decorated, spacious and immaculate, and the staff are extremely helpful and attentive.
The hotel has a glorious heated pool, with plush canopied sunbeds or loungers in the shade of the trees to relax on – along with a tented bar for snacks and drinks.
The incredibly hospitable Rajput royal owners who reside at Shahpura Bagh, are only too happy to arrange visits to explore the delightful local Dhikola village and drive you to the ancient family owned Dhikola fort for sundowners. To get a feel for the rural setting, take a walk through the local bazaar for all its colourful sights – or enjoy a morning or afternoon walk alongside the surrounding lake for great birdwatching opportunities.
Lunch and dinners are served in the opulent styled dining room, and pre dinner drinks beforehand with your hospitable hosts are offered in the large drawing room. Weather permitting, breakfasts are a delight in the front garden overlooking the adjacent fields, under the shade of the trees in the morning sunshine.
Well off the main tourist routes and with its unspoilt rural setting, Shahpura Bagh is filled with tranquility & character and an absolute must if you're travelling through Rajasthan.