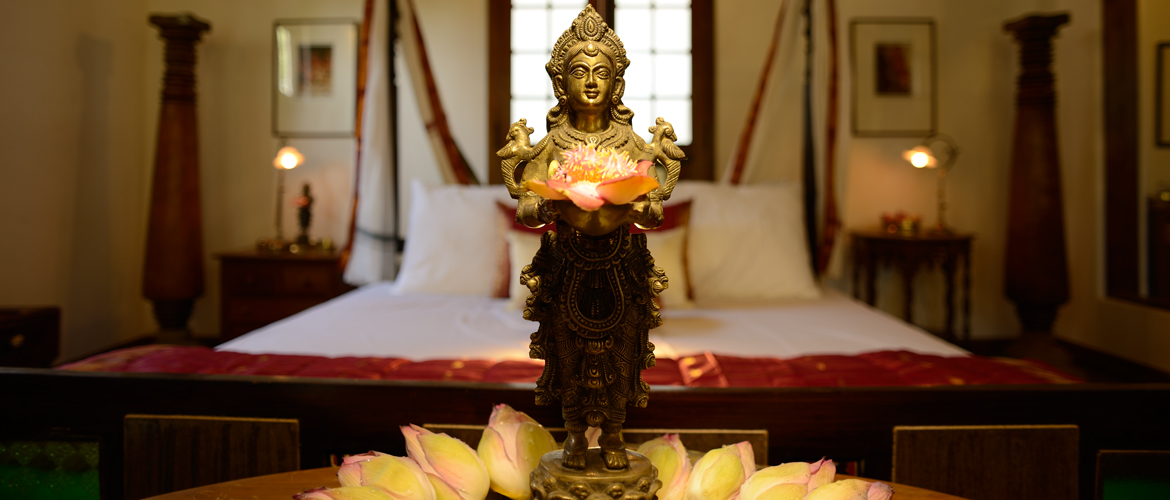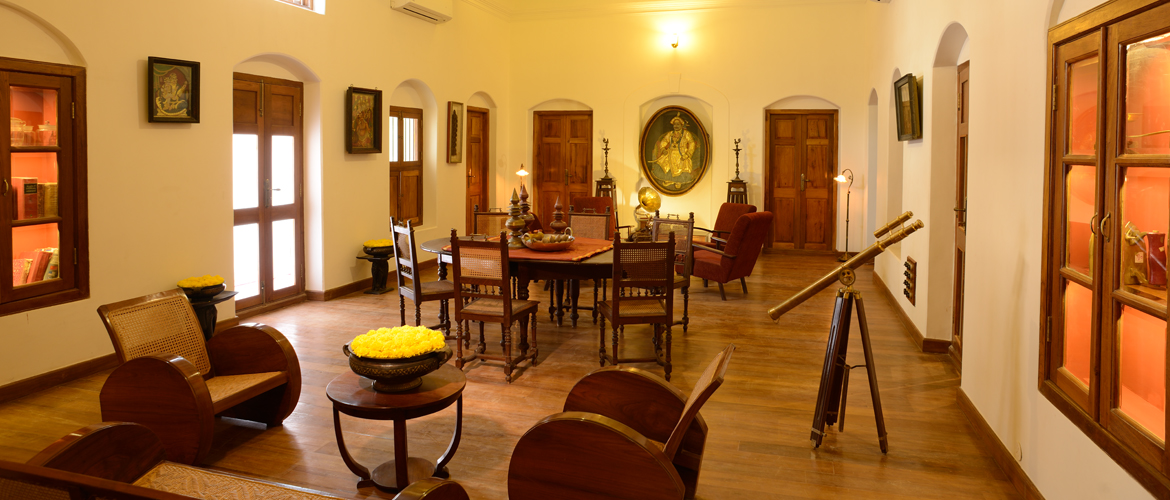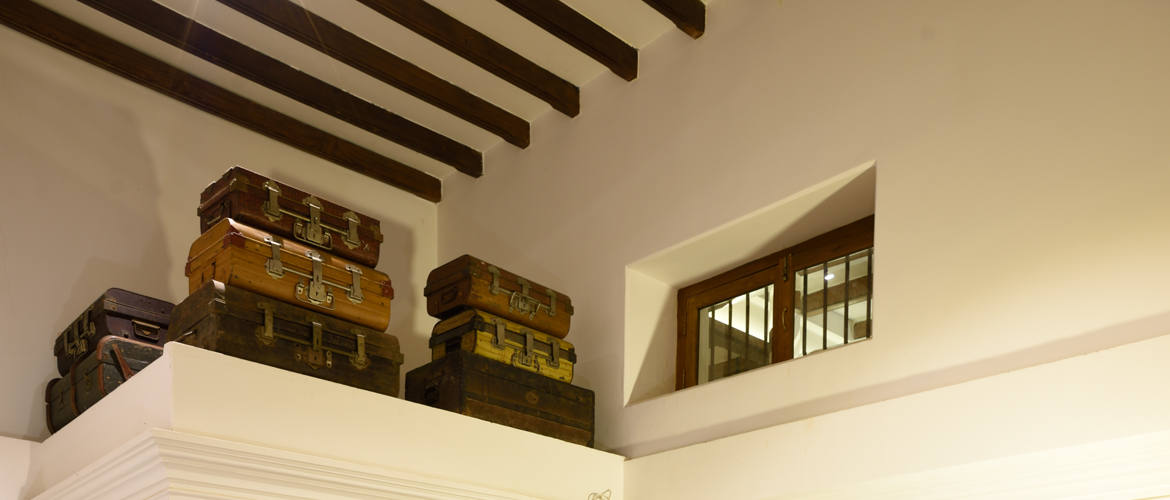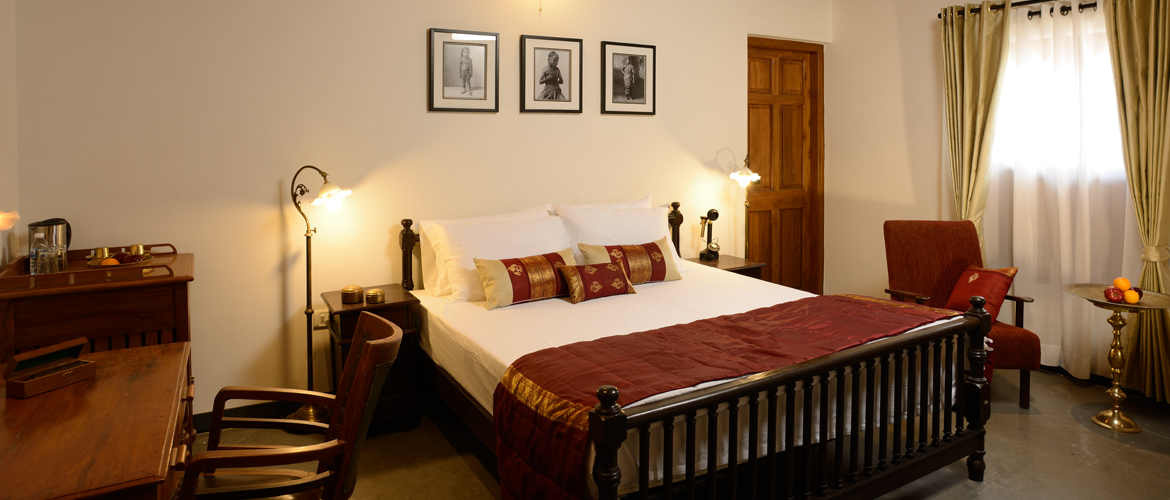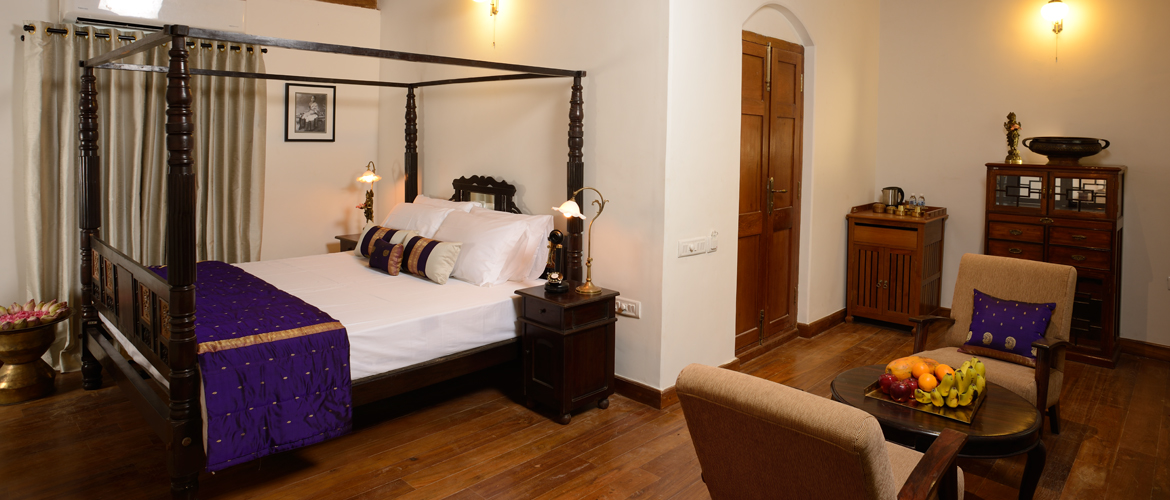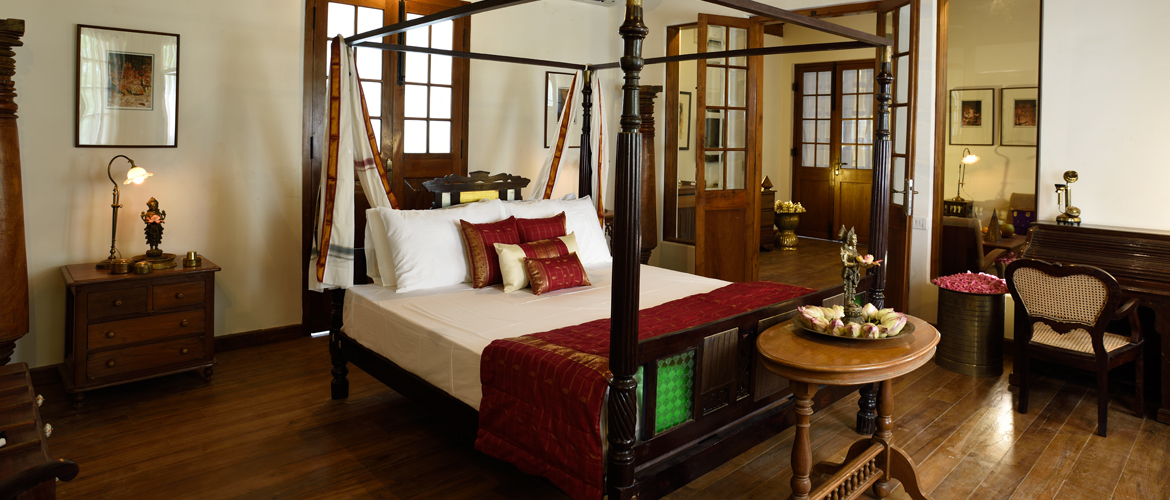 Deep in Tamil Nadu's cultural city of Thanjavur (formerly known as Tanjore and a World Heritage Site) is this former 100 year old grand family residence, which has been lovingly restored to its former glory. Svatma comprises 38 rooms, as part heritage hotel and part newbuild, and a stay here will immerse you into Tamil culture along with all the modern comforts you could wish for.
The Tamil owners are experts in classical Indian dance and have an in depth knowledge and passion for architecture and the classical arts. This shines through in the way they have restored and designed their hotel. The rooms are heavily influenced by Tamilian building styles and materials with cream washed walls, dark wood floors, and brass accessories.
The hotel is entirely vegetarian but serves exceptional local and regional cuisine in the various restaurants. These include the relaxed coffee and tiffin restaurant on a shady verandah, and the romantic rooftop restaurant under the stars. A range of stunning cultural activities are provided by the hotel, including dance, handloom weaving and bronze casting demonstrations, visits to the main Temple in Thanjavur, culinary classes and musical evenings to name but a few.
Svatma is tucked away down a quiet lane surrounded by spacious well landscaped grounds, which provide a peaceful base whilst being within walking distance of the bustling town. It also offers a much needed comfortable, authentic and charming base in this part of the region, which often gets passed by for lack of good accommodation. It is very fortunate to have such a lovely place to enable you to stay in this old temple city, and one that is Tamilian to its core.
More Tamil Nadu Places to Stay