Visalam,
Kānādukāttān, Chettinad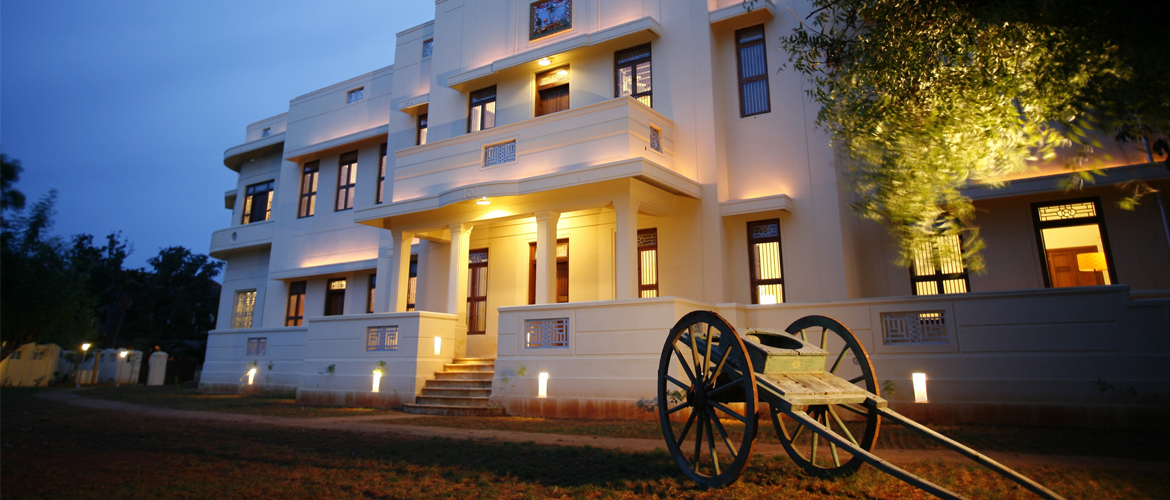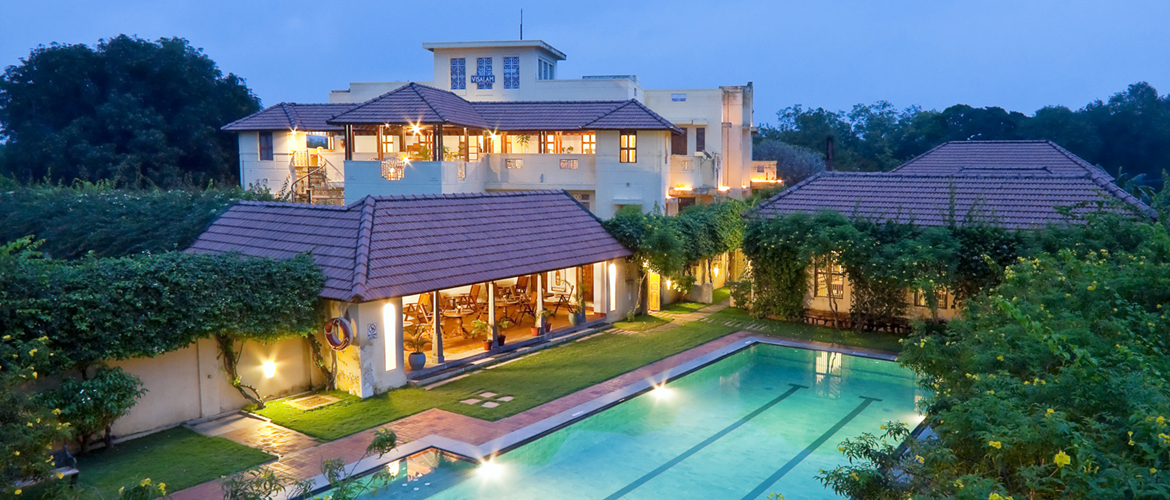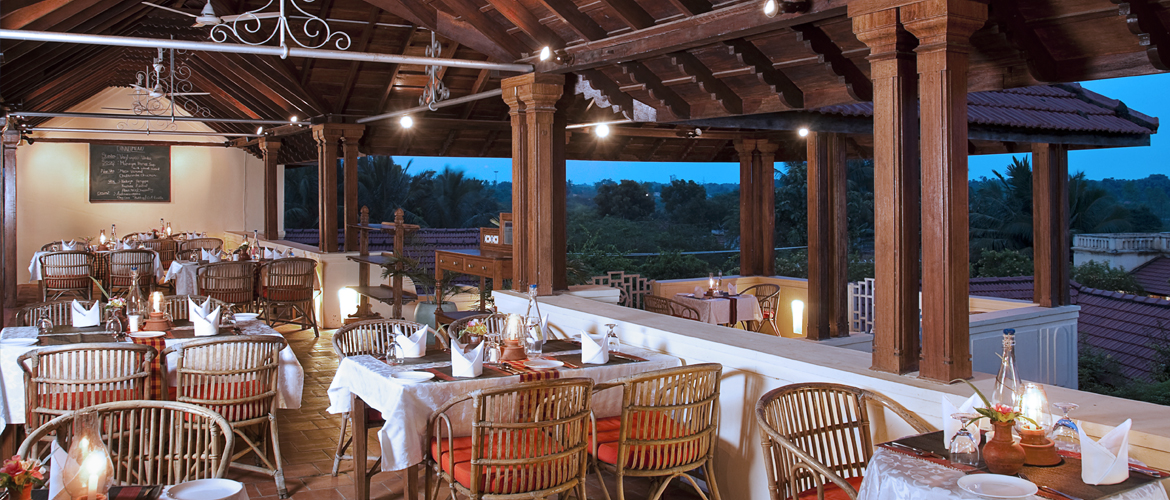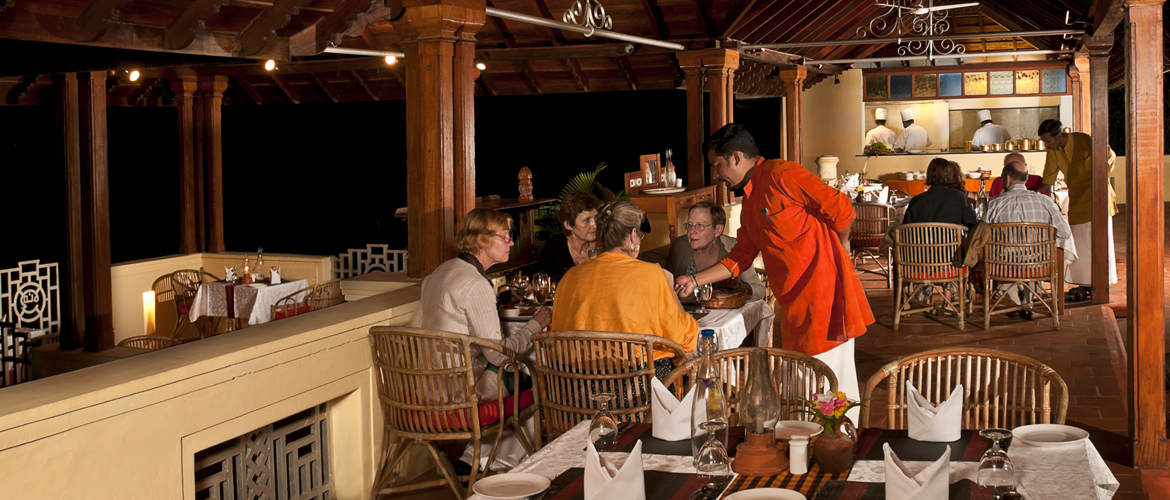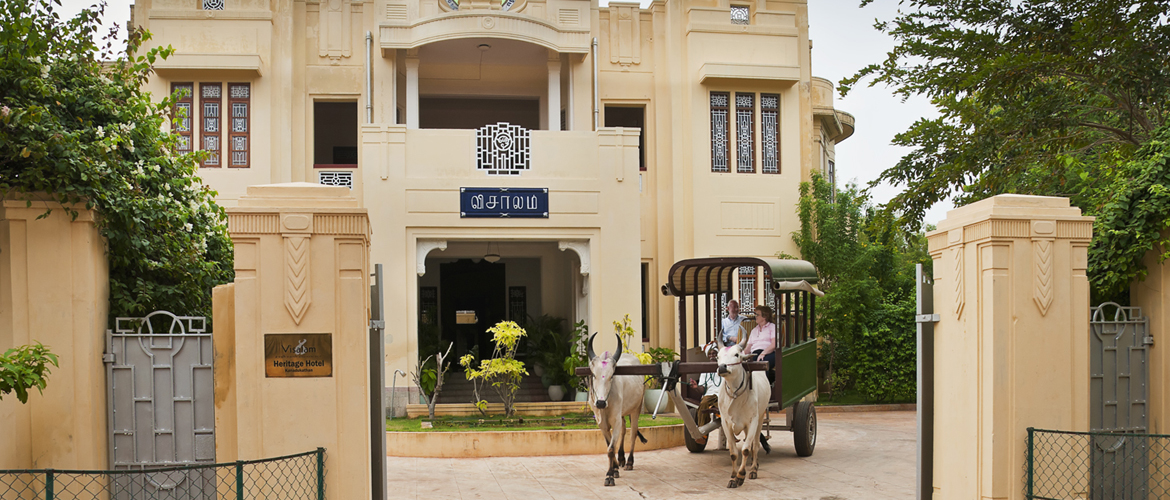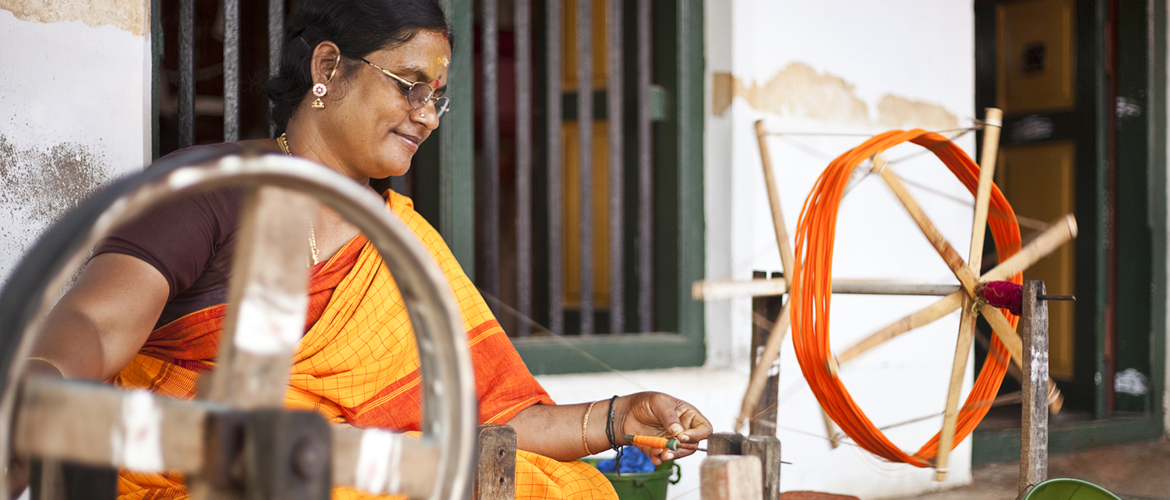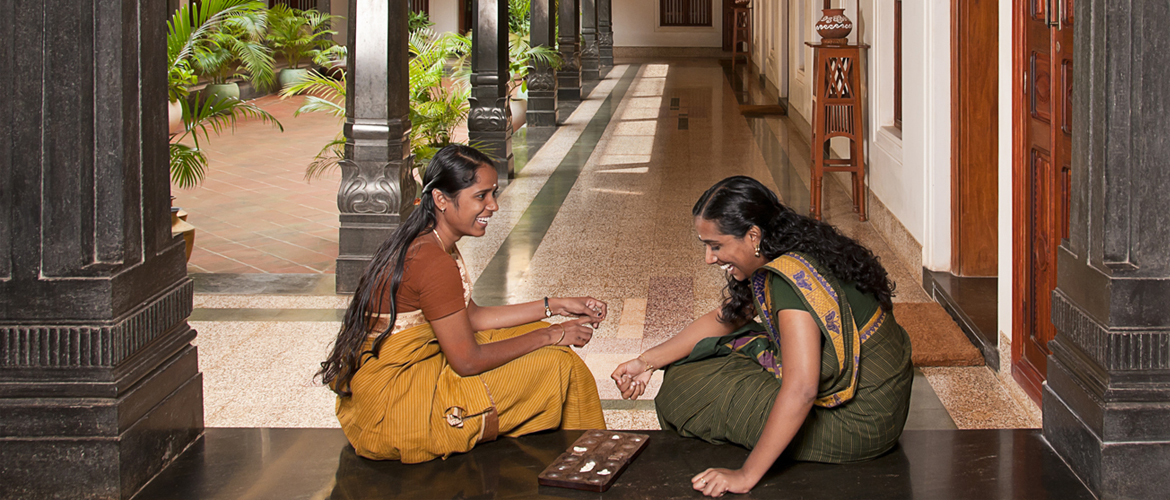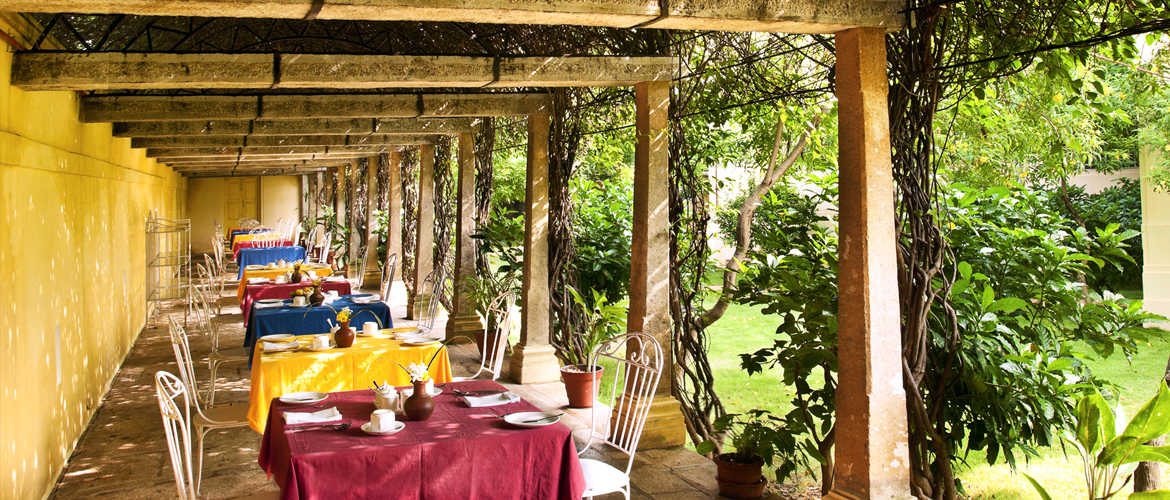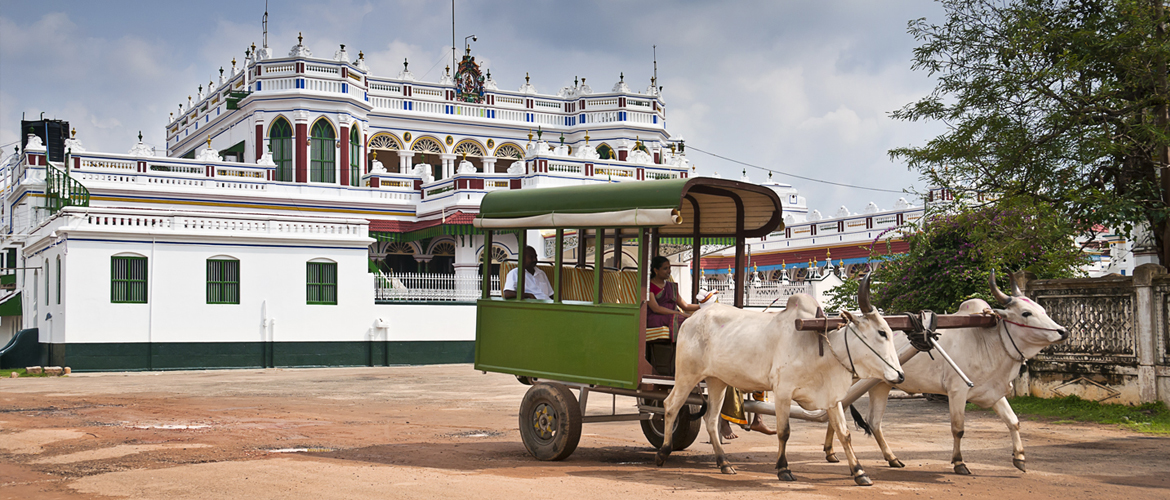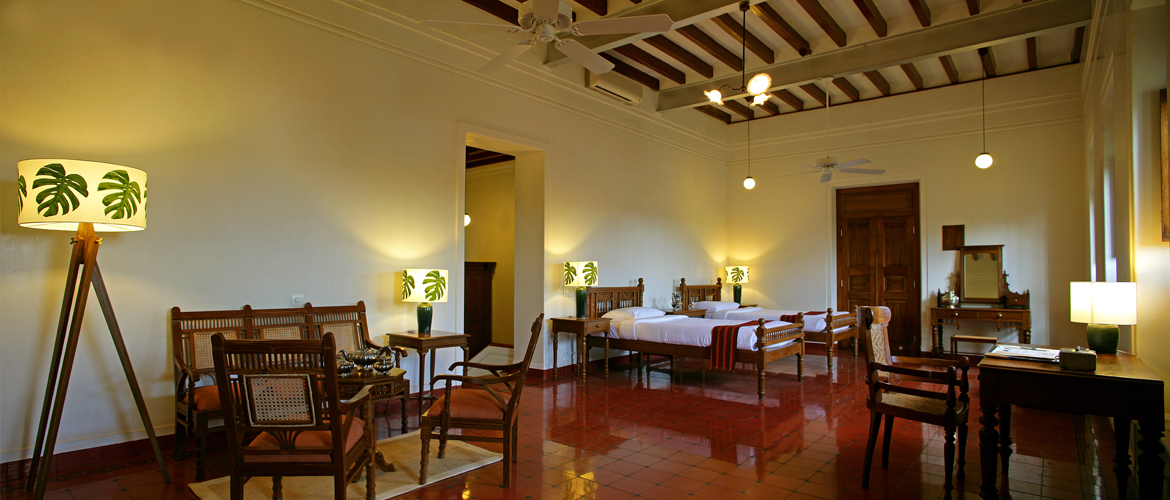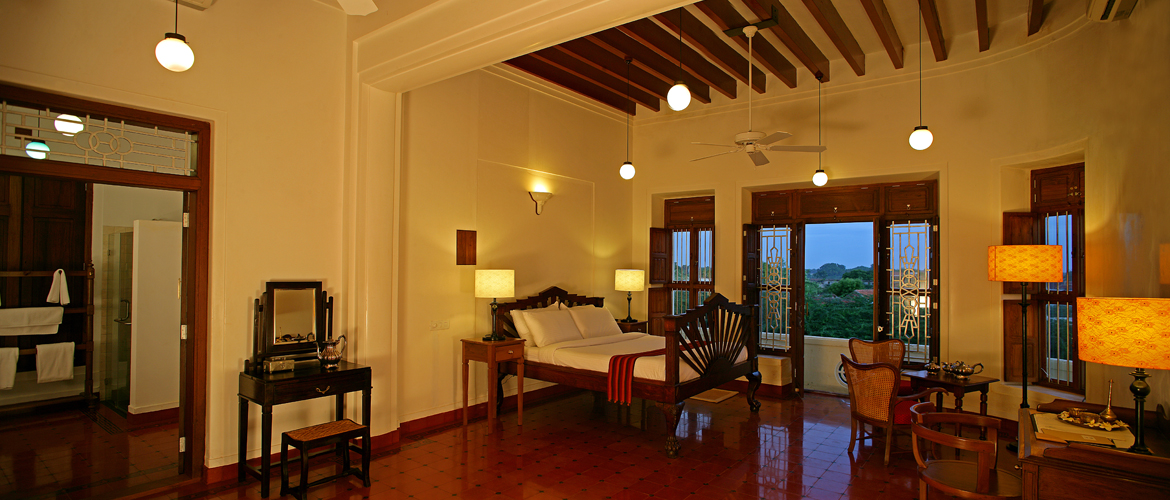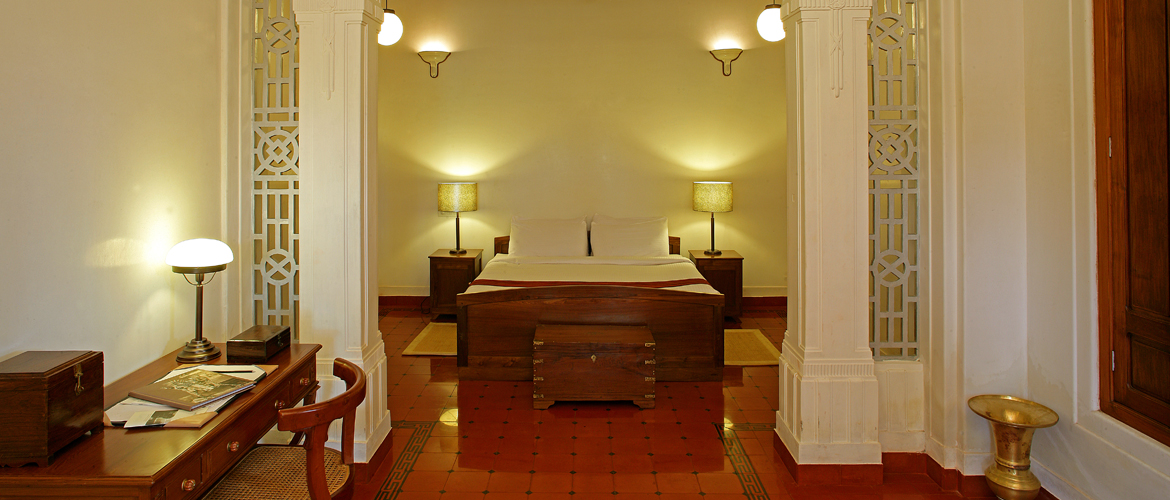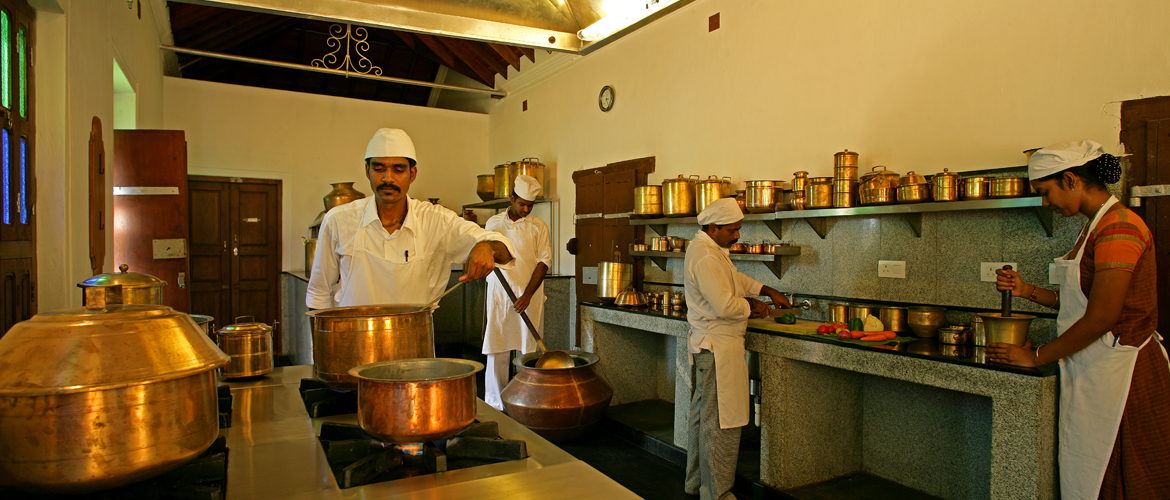 Visalam is now a beautifully restored heritage Art Deco Chettiar mansion of 15 bedrooms, originally built by a father for his daughter Visalakshi. The rooms are huge, spotless and cool, and the hospitality and welcome from the friendly staff is outstanding.  There are four lovely areas for meals, including the garden restaurant, the kitchen, the rooftop, and poolside café, and the Chettinad cuisine is famous as the spiciest and most aromatic in India. The village outside the gate is a traditional Tamil Nadu village and life goes on on the street.  Activities at Visalam include swimming in the mansion pool, early morning or evening walks around the local area and past the old Chettiar mansions, visiting the specialist Athangudi tile makers, driving to visit the town of Karaikudi with its diamond merchants and old antique shops, visiting a local temple where there may be a festival going on or taking part in the daily hotel activities of making rangoli rice patterns and flower garlands, learning how to wear a saree, joining cooking classes and watching Tamilian stick dancing in the evening.
We loved our bullock cart ride through the village, pulled along by two very strong well fed bullocks, guided by their elderly driver. We trundled past numerous local village scenes, old Chettiar mansions, and visited a handloom weaving centre.  The hotel guide who came with us also showed us the Chettiar Palace, the local temple and his own family home.  It was an enchanting experience and not to be missed.
The staff are extremely gracious, responsive and very helpful.  Visalam is an enchanting place, and not to be missed if you are in that part of the country – overall a humbling yet joyful experience.
More Tamil Nadu Places to Stay