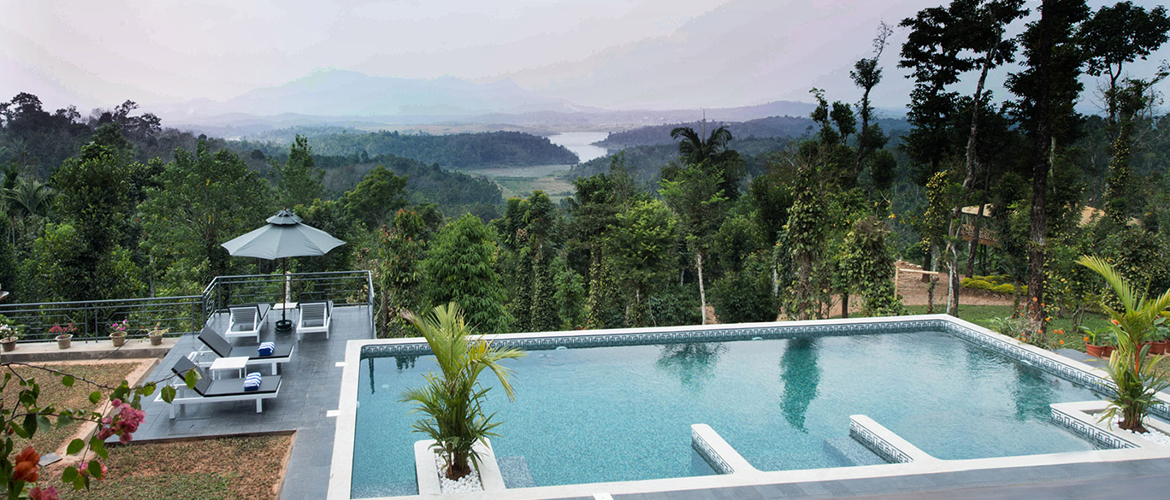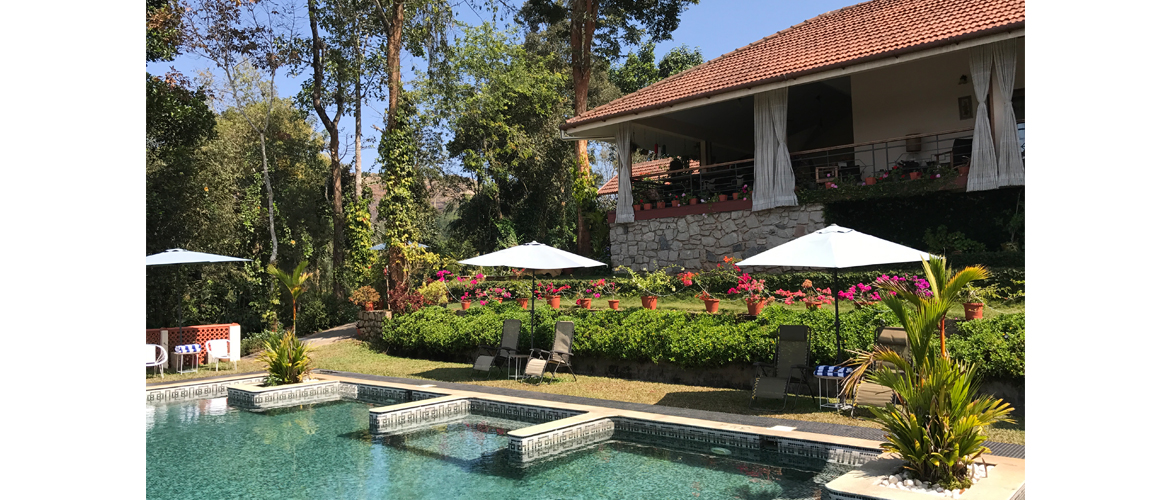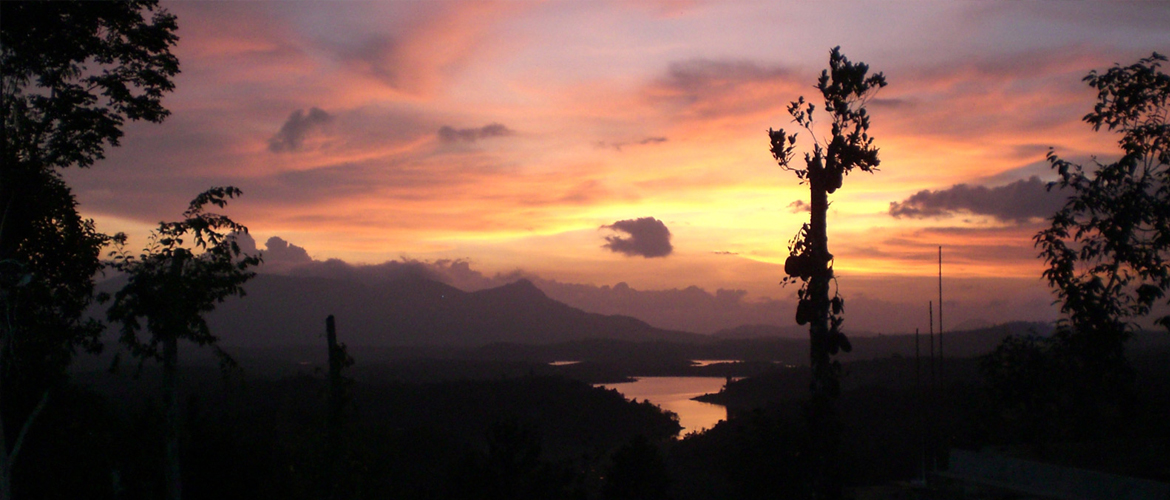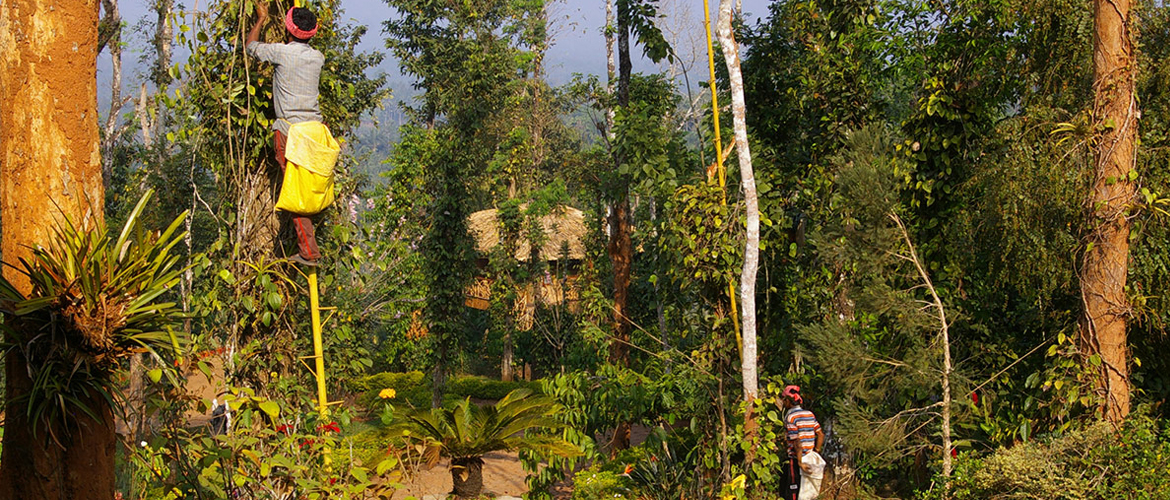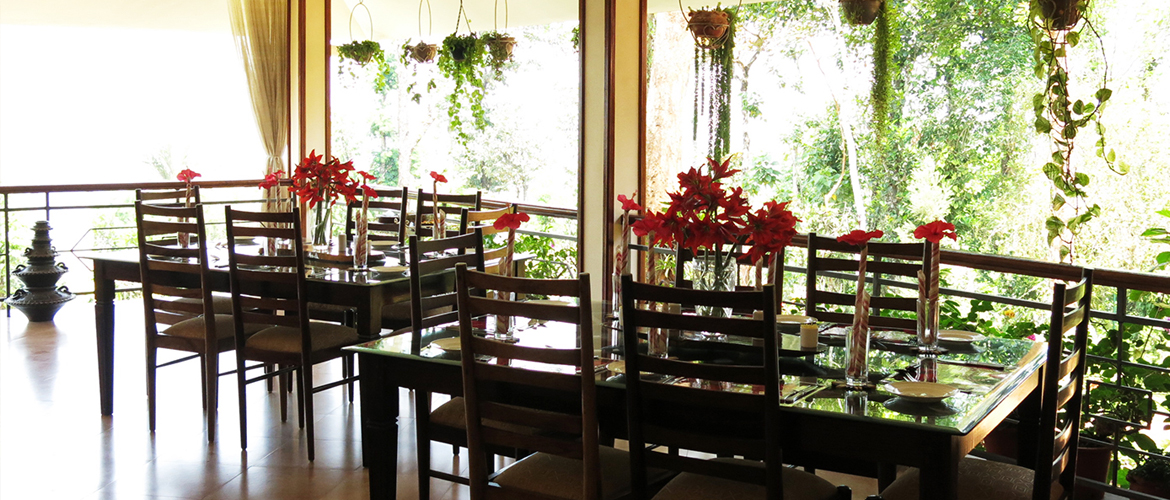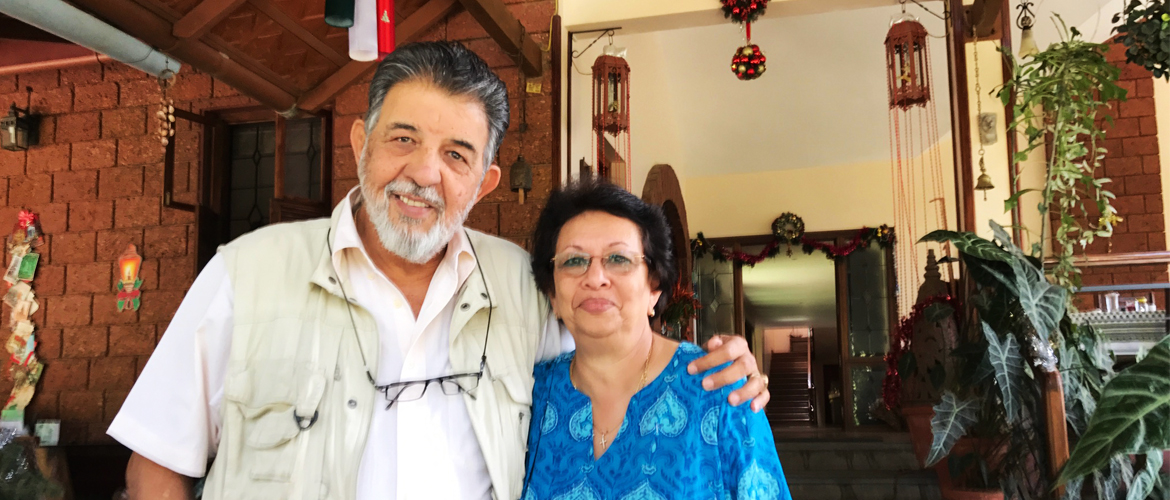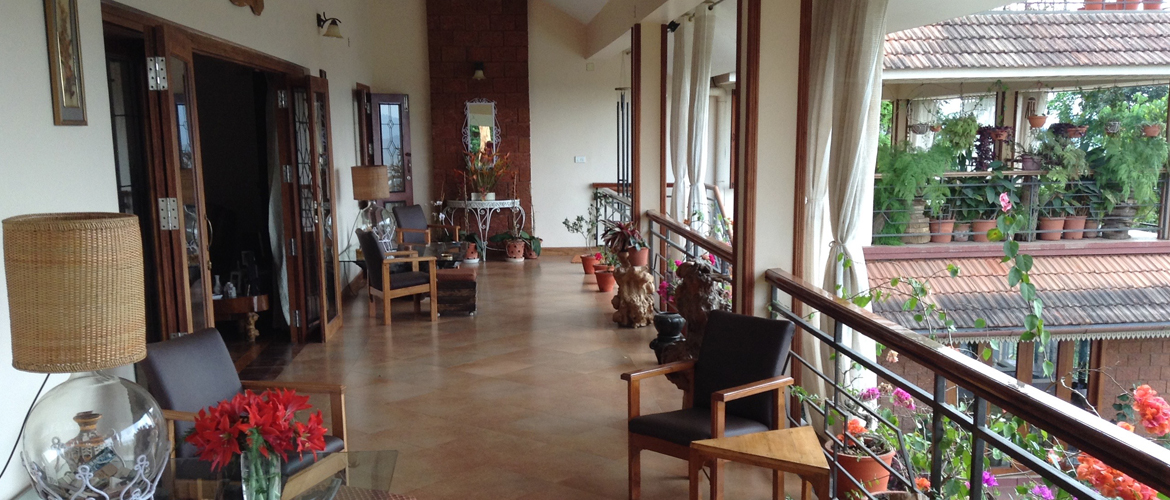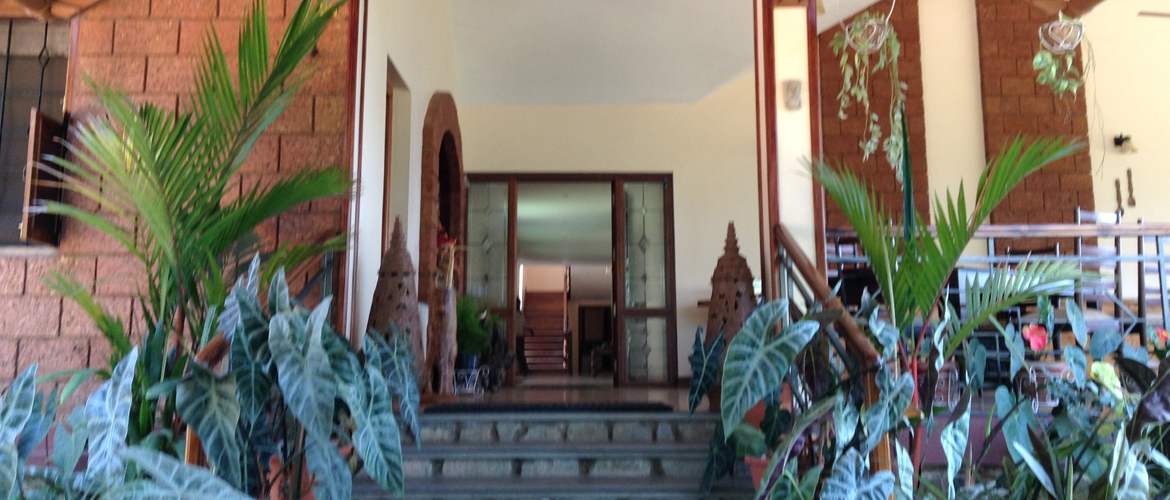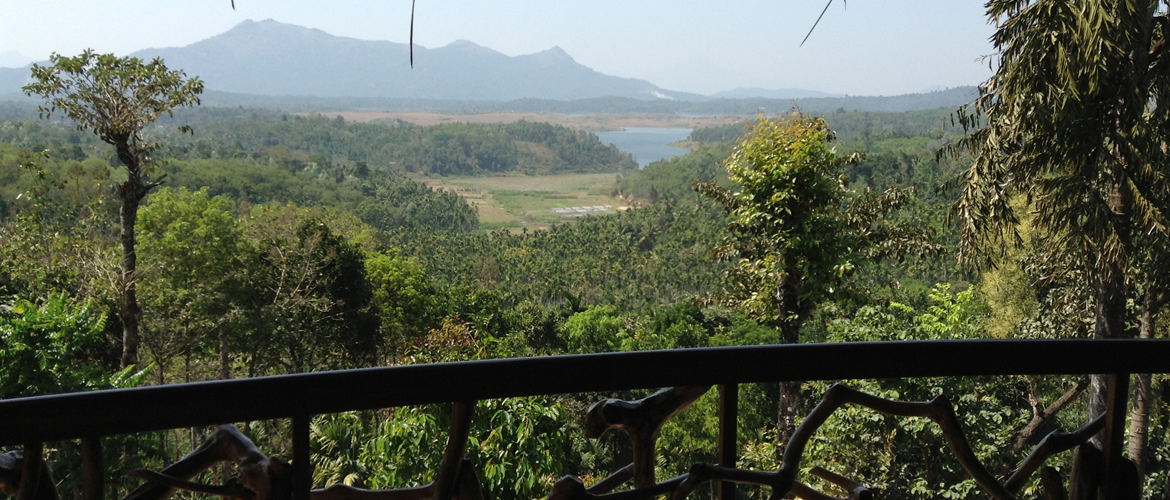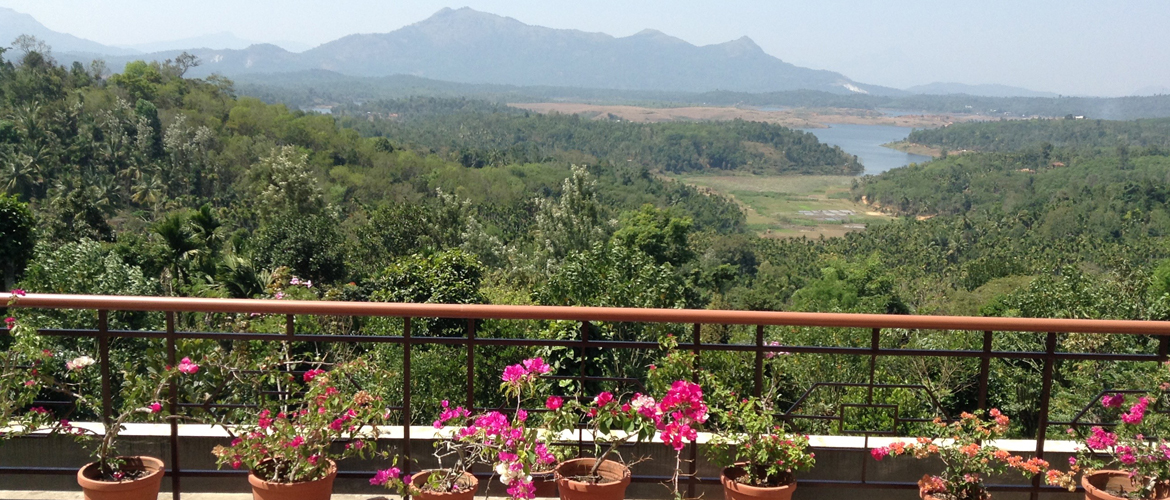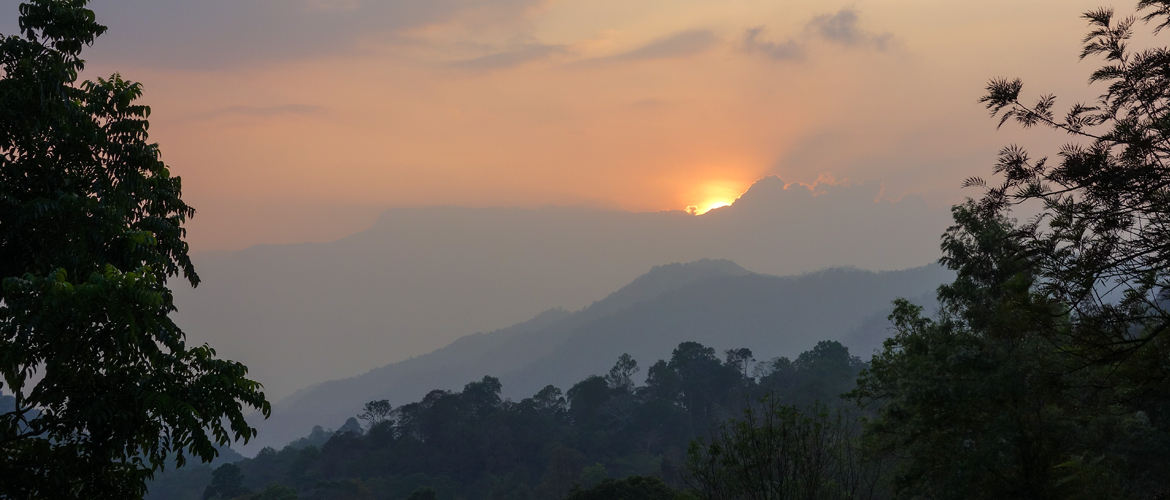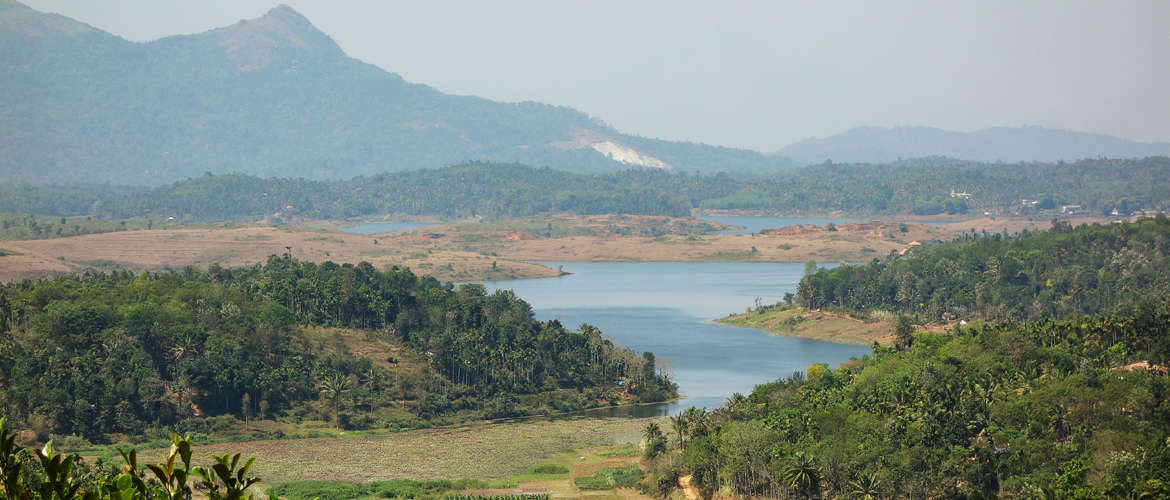 The setting here is nothing short of spectacular, overlooking the valley and waters of the Karapuzha reservoir with the Western ghats on the skyline behind. The views of the setting sun are amazing, and you will find yourself just staring at the magnificent view.
Owners Victor and Ranjini Dey have worked tirelessly to create their wonderful home from what was once an abandoned coffee and rubber farm. They obviously had amazing vision, and now after years of persistence and hard work, they are ready to welcome you to Amaryllis. As a guest in their home you are treated as one of the family, and the home cooking is absolutely delicious, served from a sumptuous buffet on the wide dining verandah overlooking the magnificent view. No detail is missed and even the dining tables are always laid up beautifully.
There are a total of just five very comfortable rooms and 2 stunning luxury tree houses all excellently appointed with modern bathrooms. Each room takes its name from an exotic flower grown in the garden.
Amaryllis takes homestay standards to a new level. The setting is stunning, the hospitality perfect, the food amazing and the facilities outstanding. You would not believe that you could find such a lovely place in such a relatively remote yet beautiful setting.
If you want a few days peace in pristine spectacular surroundings, with all the comfort of a planter's home, then this is for you. You can simply have a quiet walk around the garden, take a tour of the farm or take in the view from the lovely verandah after a leisurely breakfast.
If you are the more active sort, then there is plenty to do with walks down to the reservoir, swimming in the lovely pool overlooking the view, climbing part way up Chembra Peak, the highest mountain in the Wyanaad at 2,100 metres, or seeing one of the wonders of the Wyanaad – the ancient Neolithic period etchings in the nearby Edakkal caves.
More Kerala Places to Stay