The Lotus Houseboat,
Neeleshwar, Northern Kerala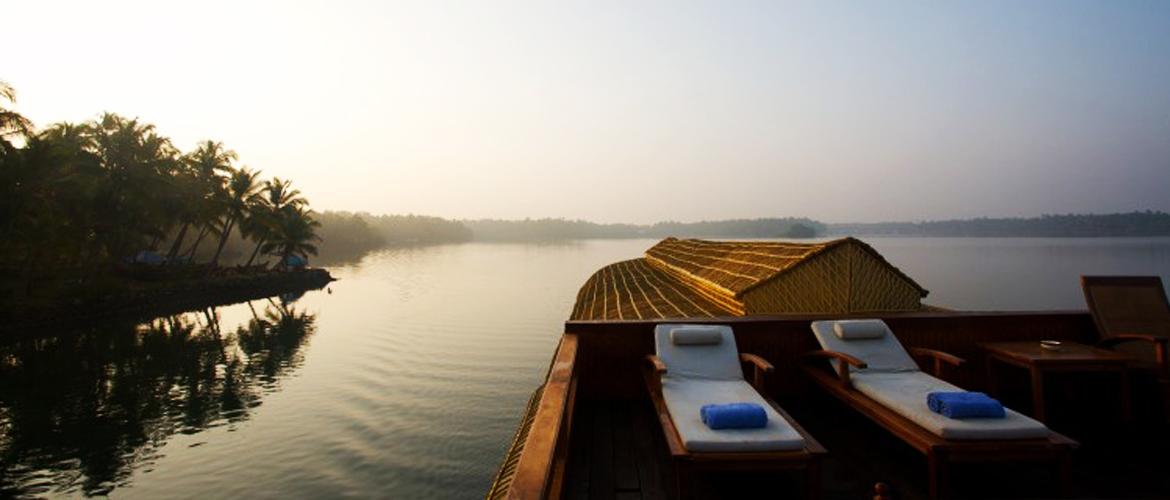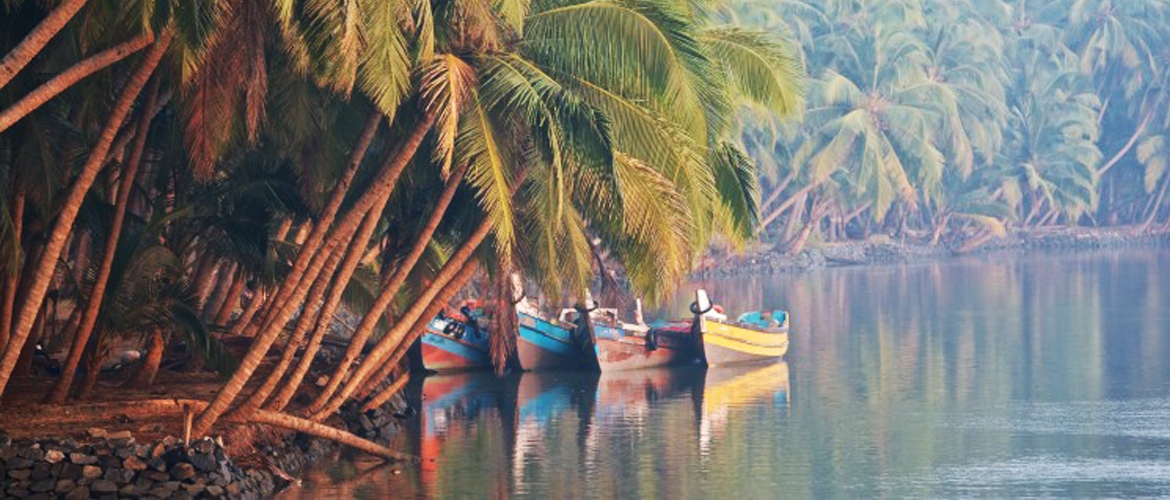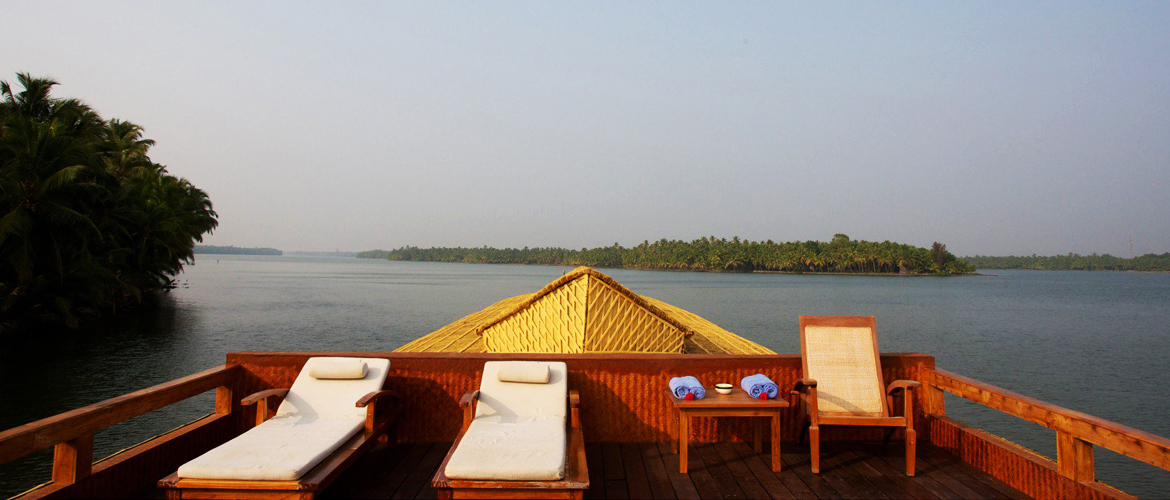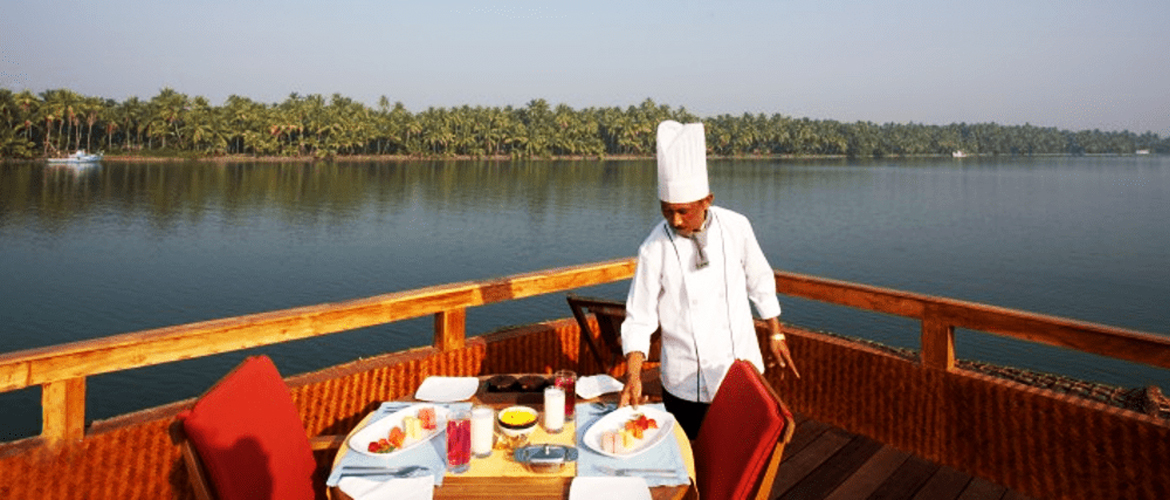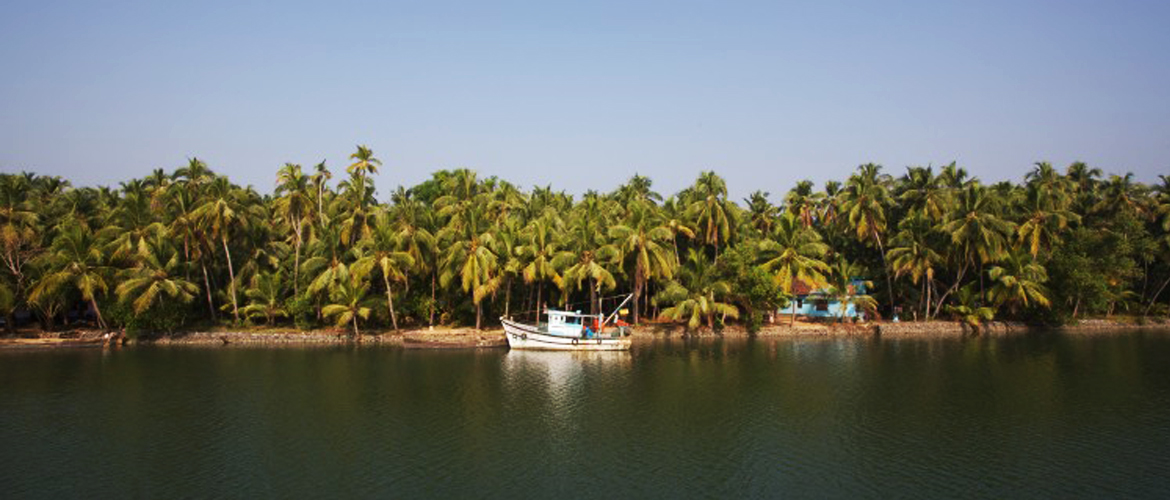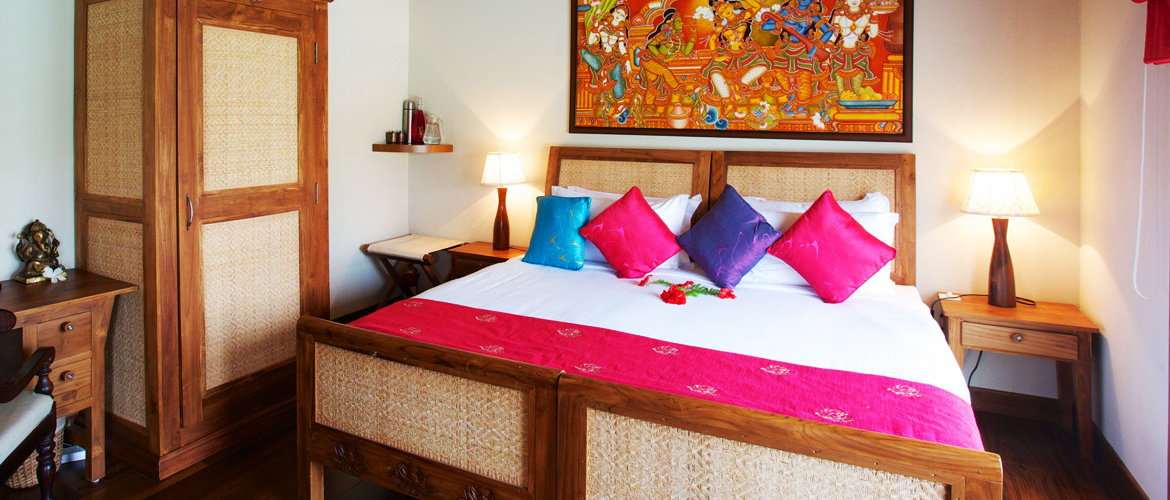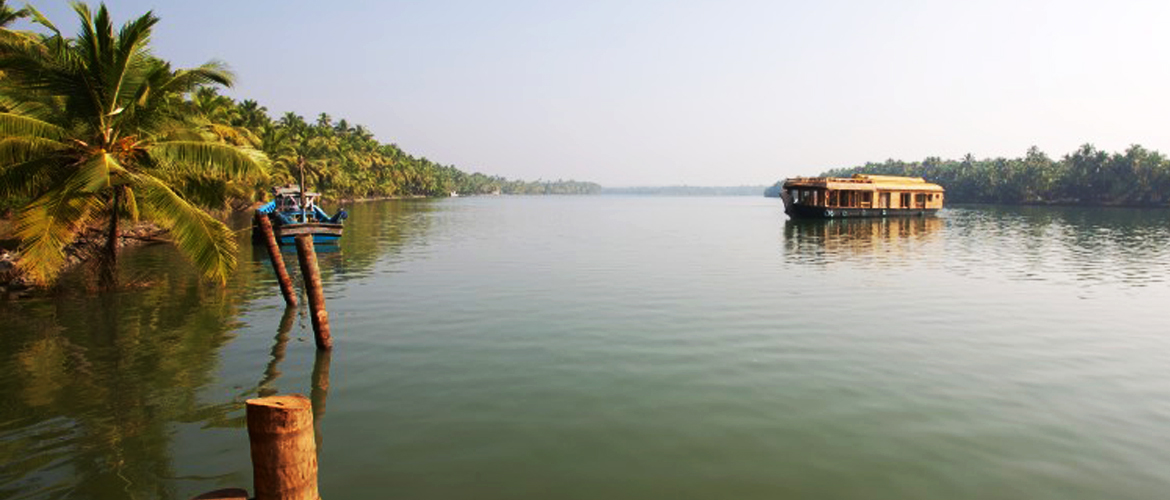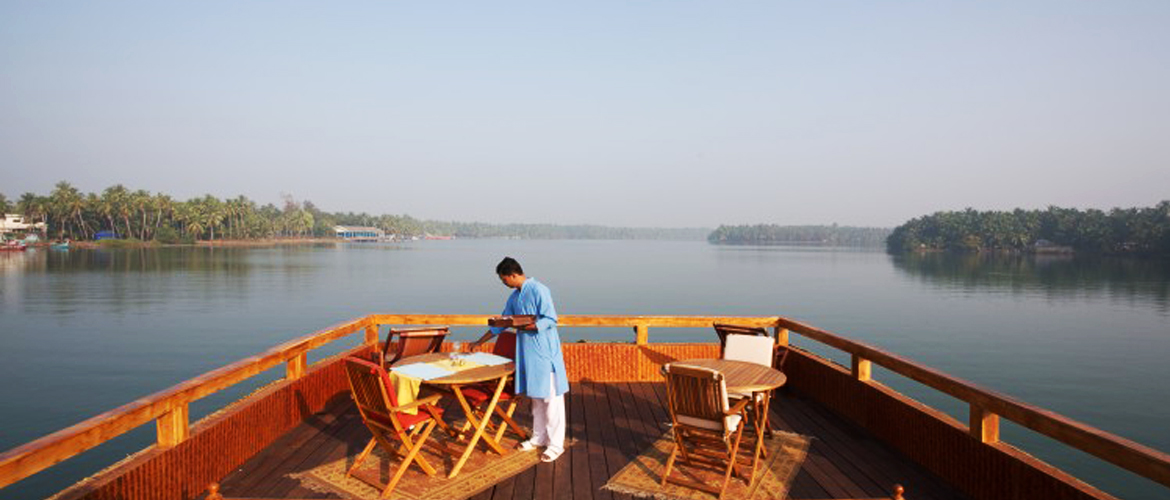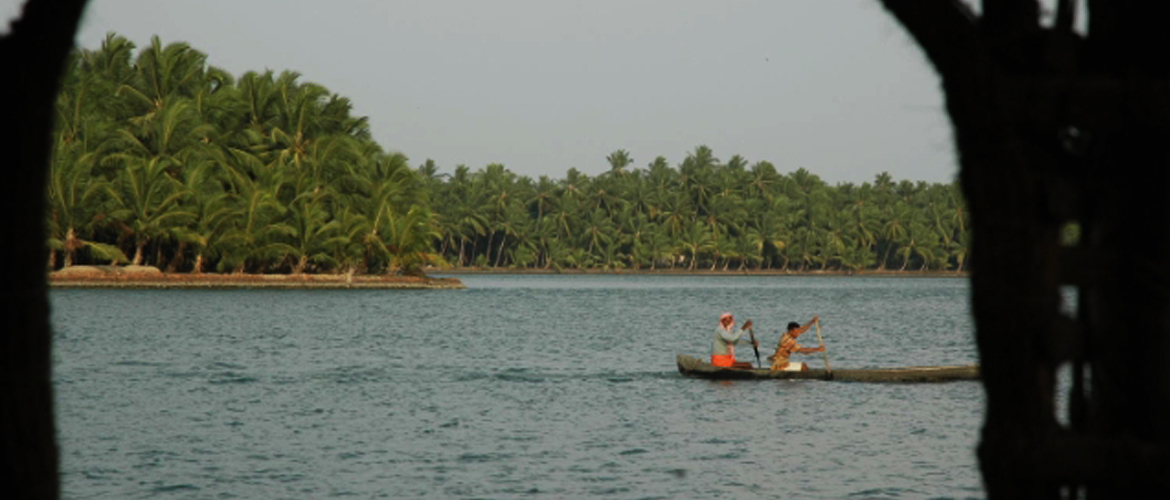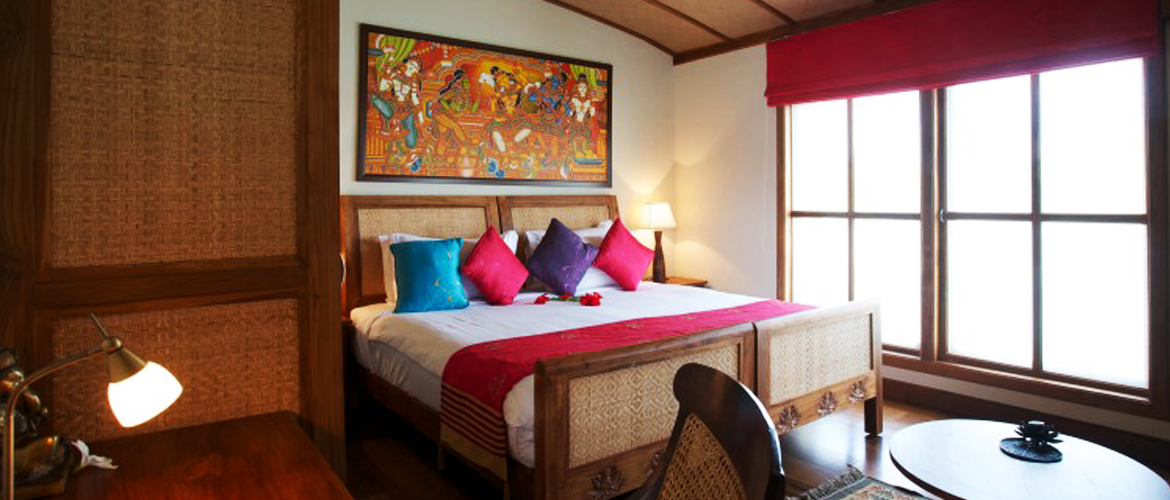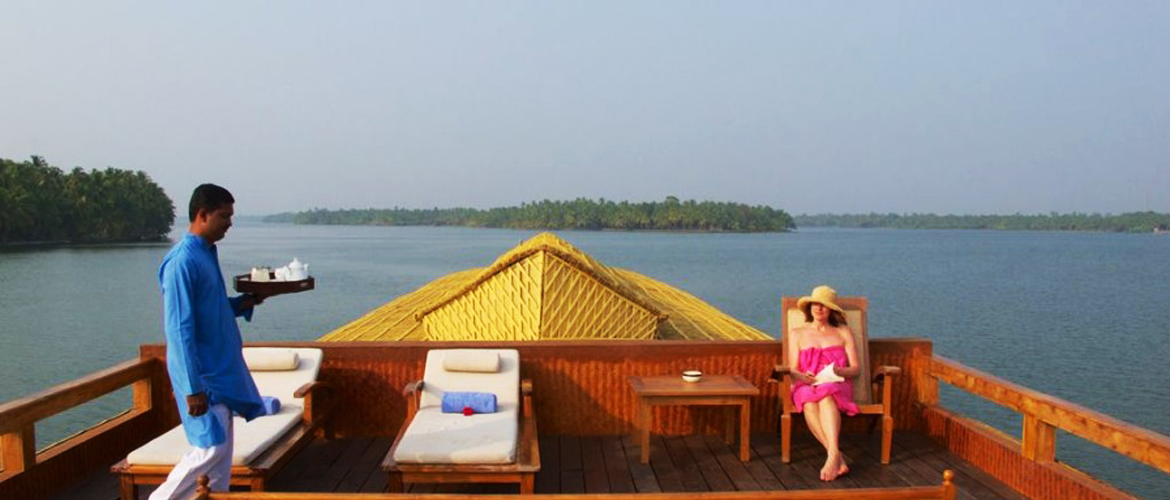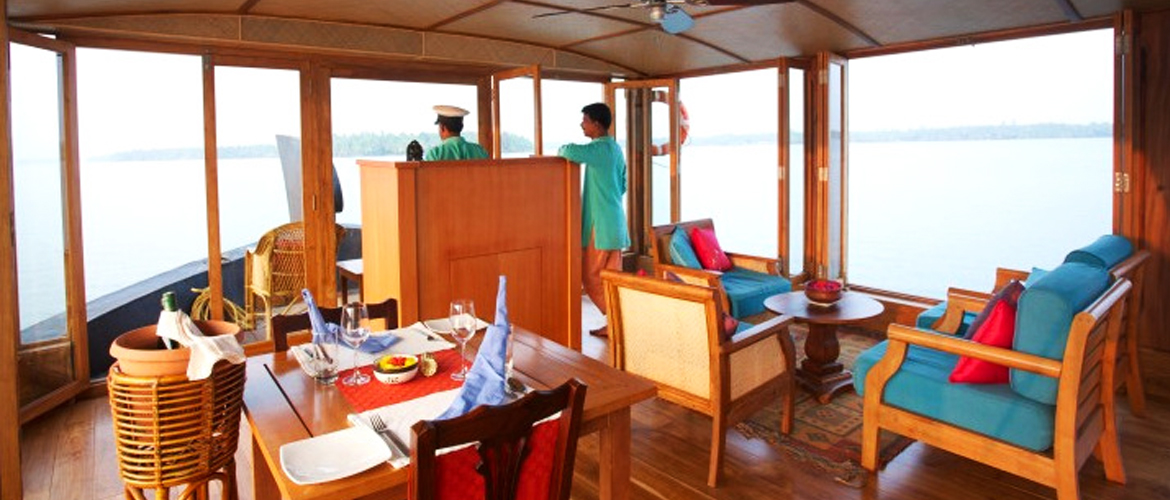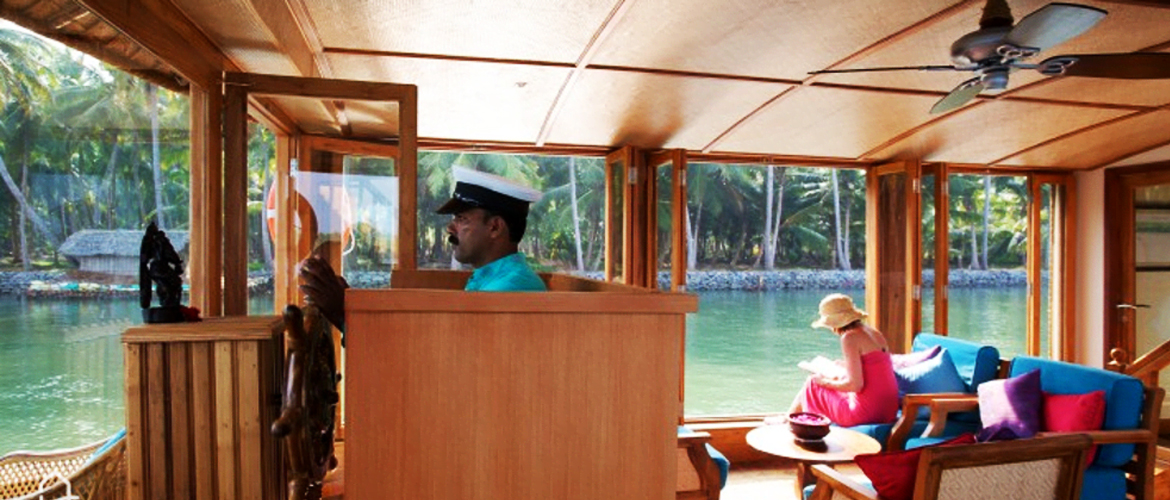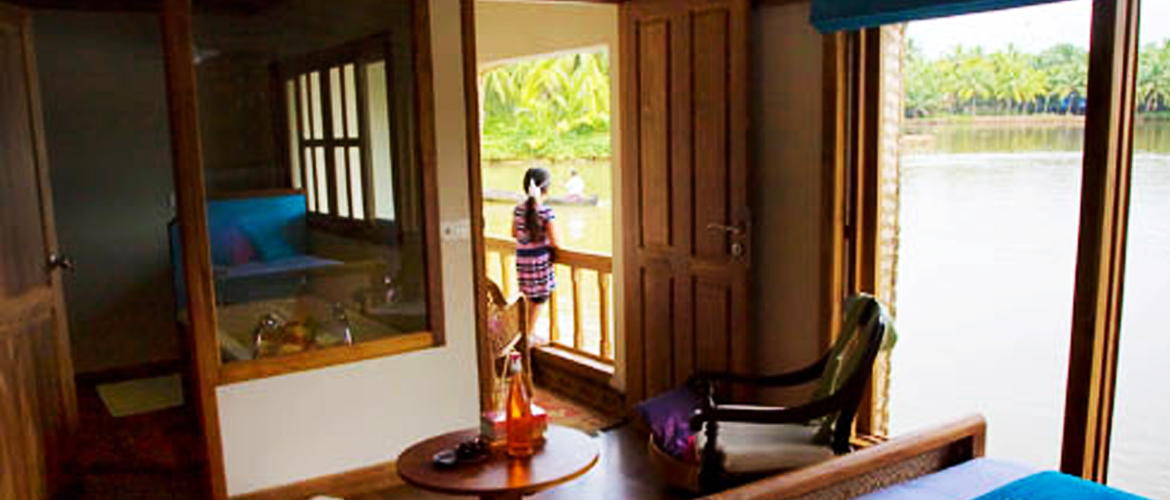 For utter relaxation, and dreamy tranquility, then you can do no better than spend a night or two cruising through the languid and tropical northern Keralan backwaters on the elegant and stylish Lotus Houseboat. Situated in this relatively undiscovered part of North Kerala, and just a short drive from the Neeleshwar Hermitage beach retreat, this converted riceboat with its private crew and cook, provides a wonderfully memorable experience.
The boat is strictly eco-friendly which means there are strict No Smoking and No Plastic rules – pure water is provided in glass bottles from the latest purification system.
Each of the two 16' x 13' bedrooms has solid teak flooring, fans and airconditioning, an ensuite bathroom and a small private sit out verandah on which to enjoy an early morning cup of tea. There is a large Sitting and Dining area on the Main Deck, and a lovely wide Upper Deck on which to have breakfast and then relax with a drink on your shaded sunbeds (The boat is ideal for 4 people, but if there are just two of you travelling, you have the option of booking it for your exclusive use, if you prefer not to share the boat with another couple.)
If you come to this part of Kerala, then we strongly recommend you combine your cruise on the dreamy Lotus Houseboat with a two or three night stay at the lovely beachside Neeleshwar Hermitage. You won't want to leave either of them!
More Kerala Places to Stay