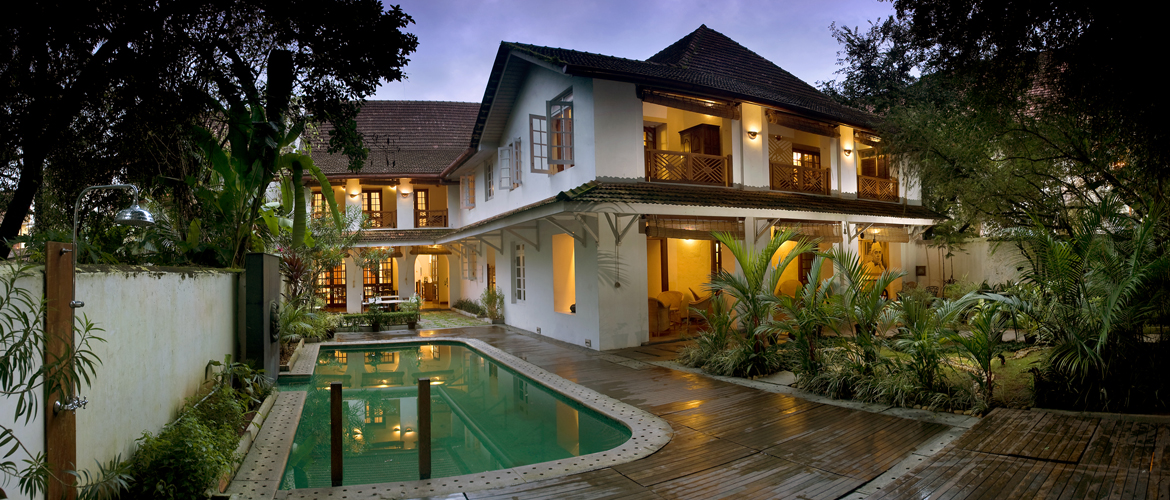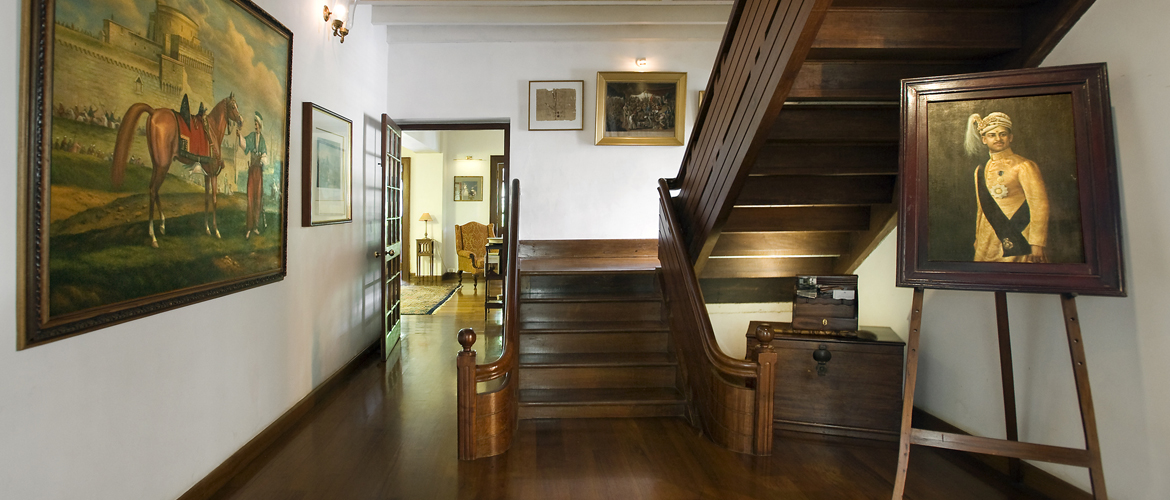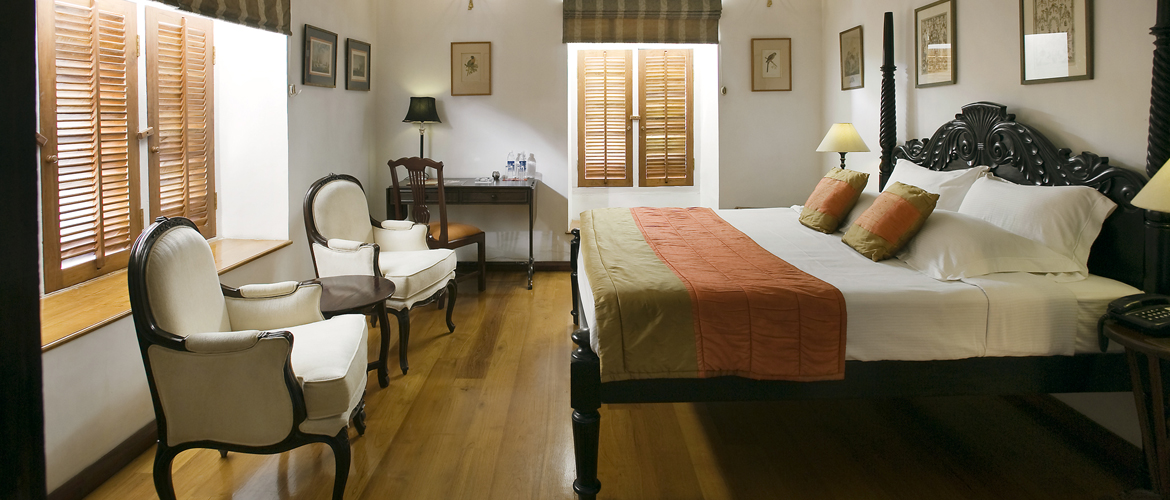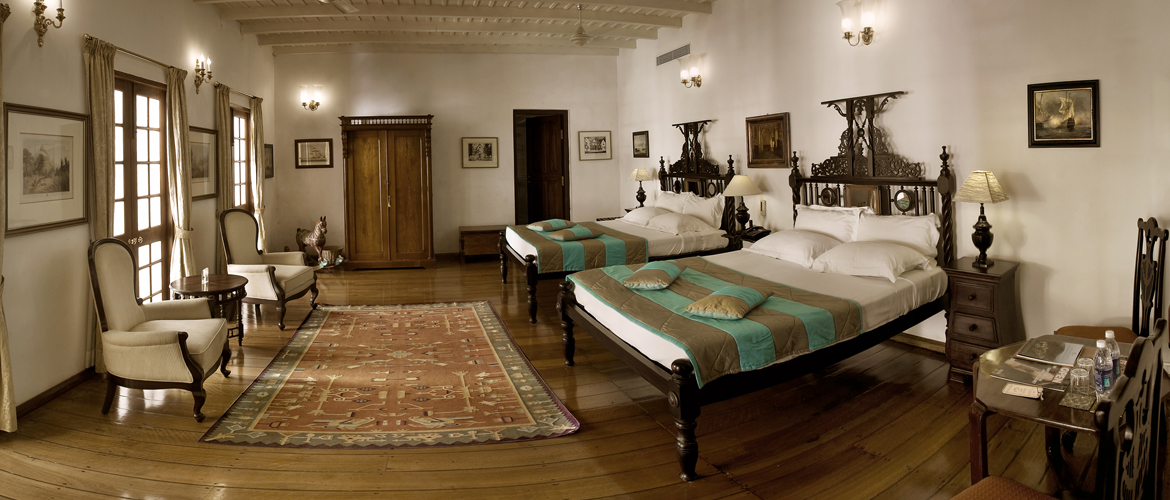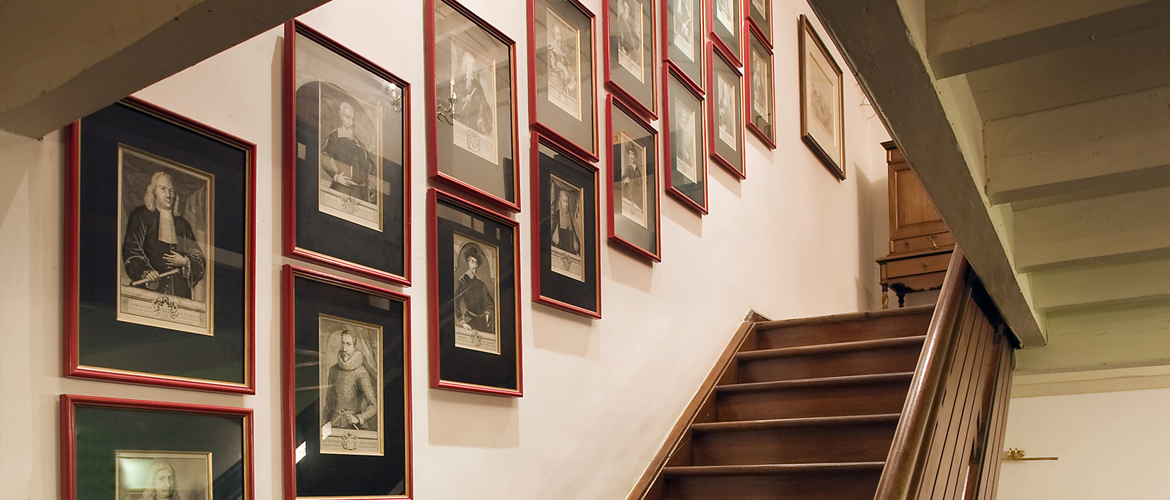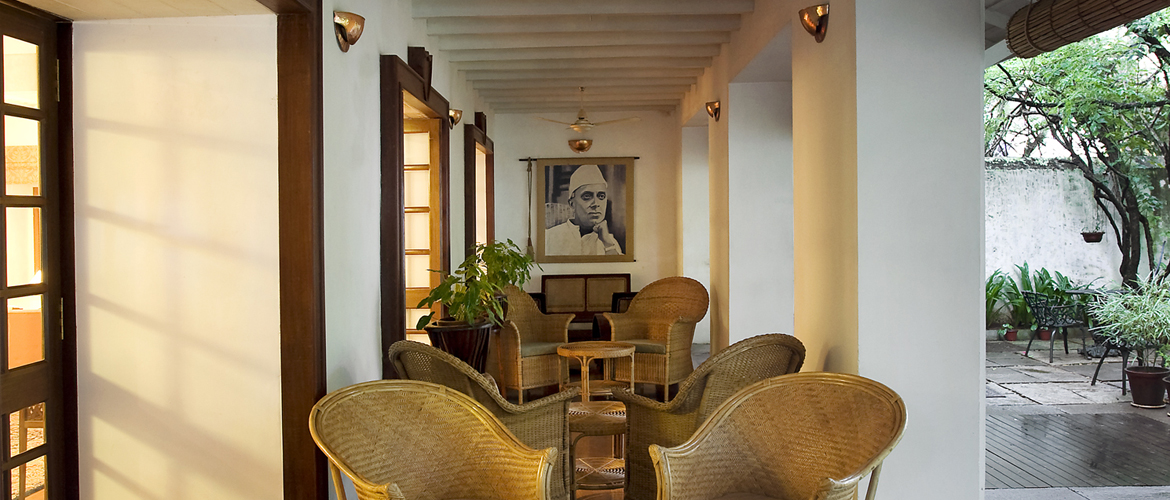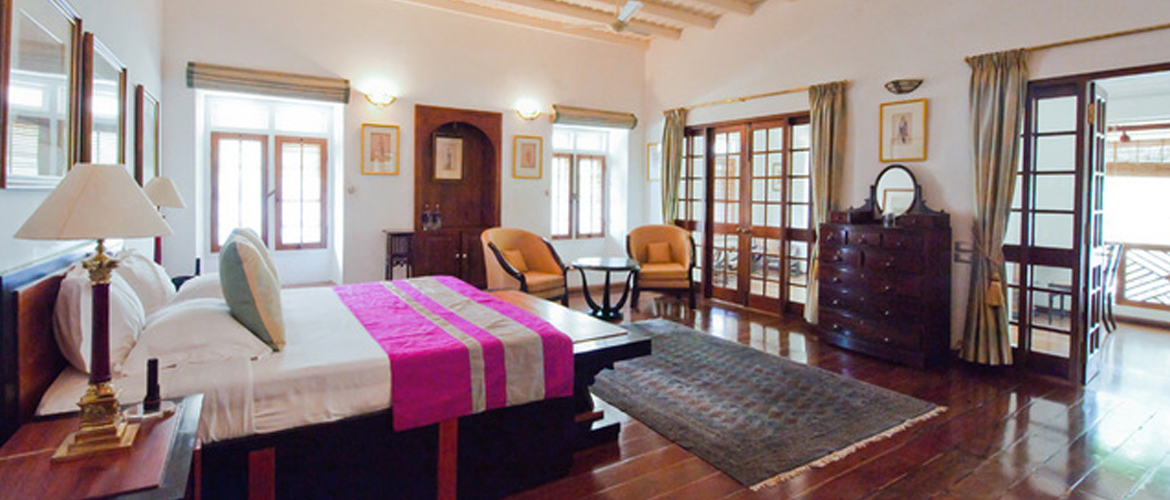 We just love this place – a really lovely boutique hotel, with spacious, beautifully furnished rooms and a truly colonial feel. It feels more like a home than a hotel with its amazing artwork and memorabilia and has been generously and sensitively restored.
The food is excellent, the service highly personalised and attentive, and the hotel is in a good central location right next to St Francis Church. It is a peaceful place to stay and relax, whilst having all the hustle and bustle of Fort Cochin on your doorstep. The small pool is a delight to chill out by, and there are some great local shops and cafes in Prince's St behind the hotel.
Although there are other heritage hotels to stay at in Fort Cochin, for a combination of unique quality accommodation and superb hospitality Le Colonial is hard to beat.
More Kerala Places to Stay