Keralan House Boat,
Alleppey, near Fort Kochi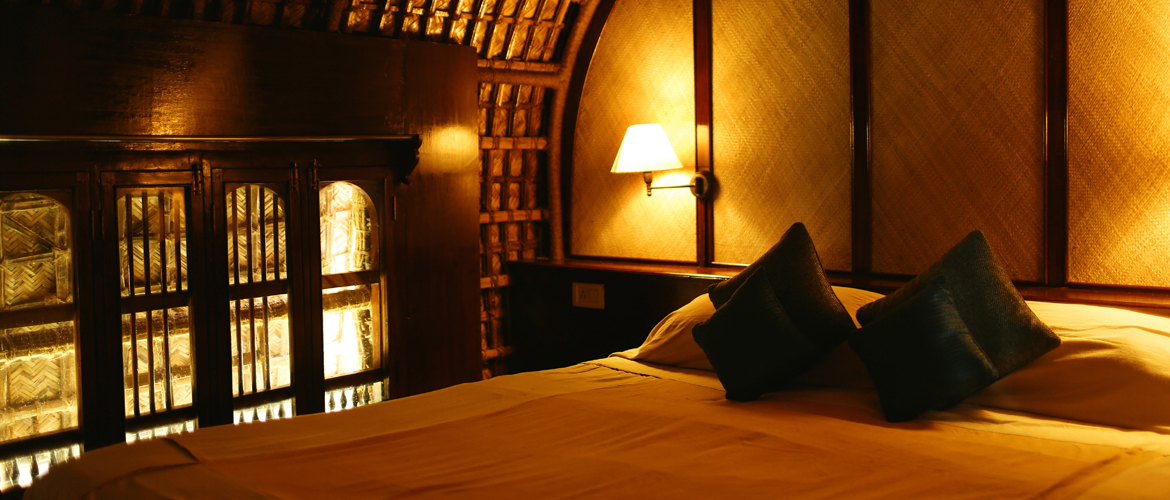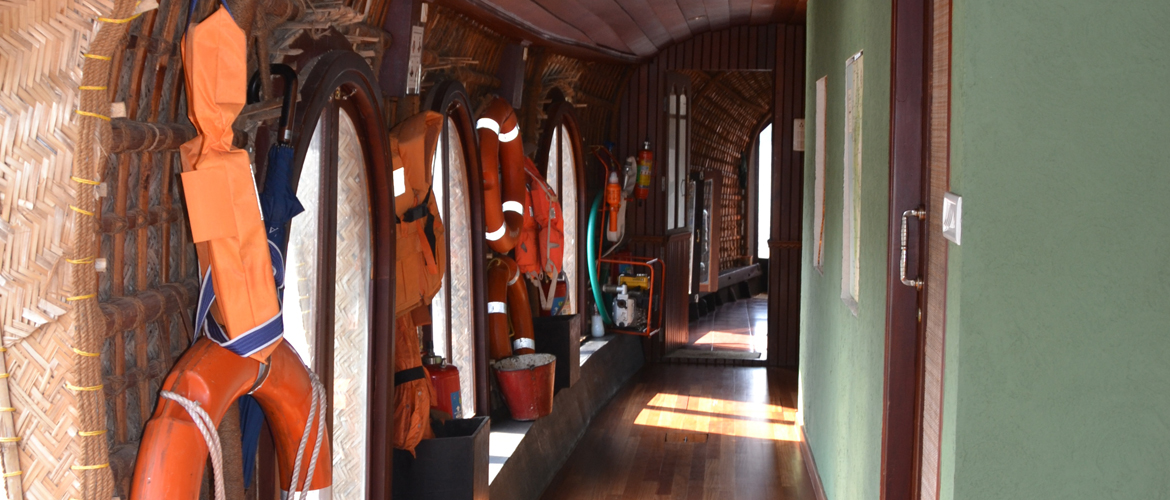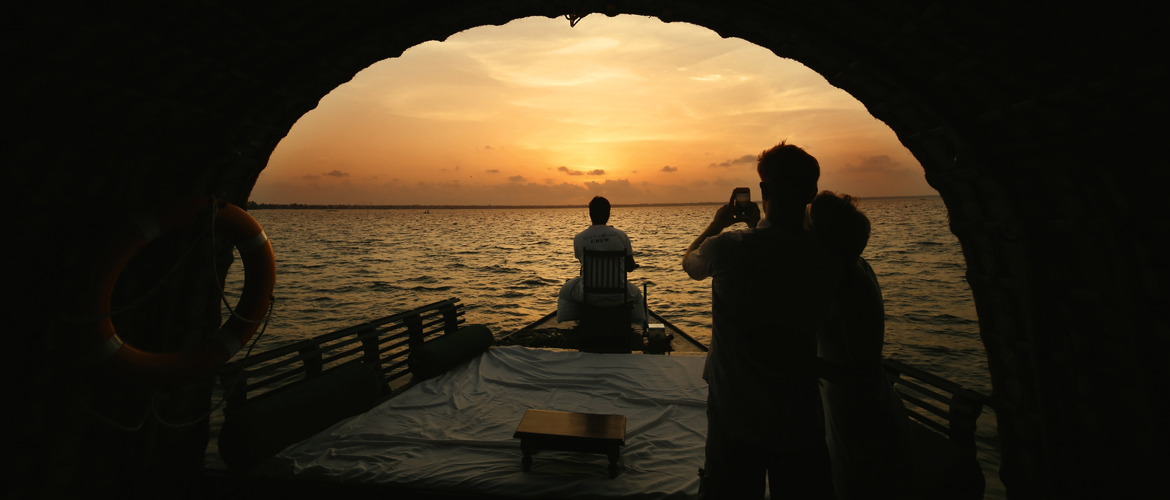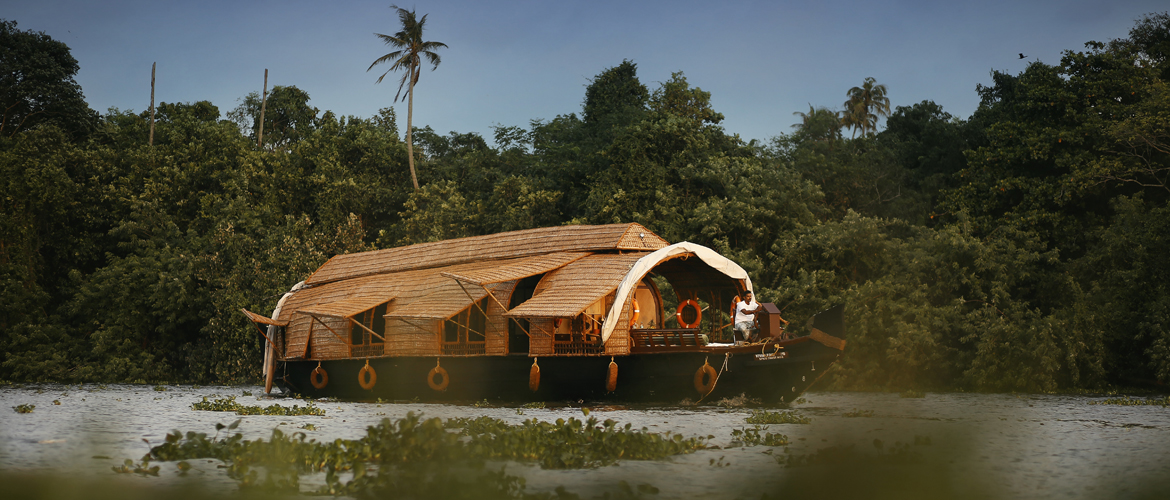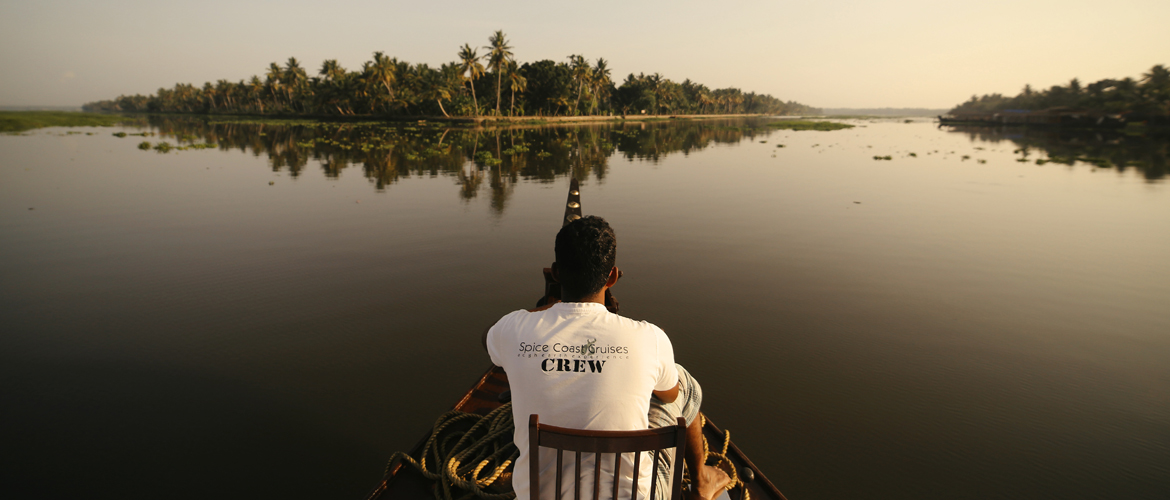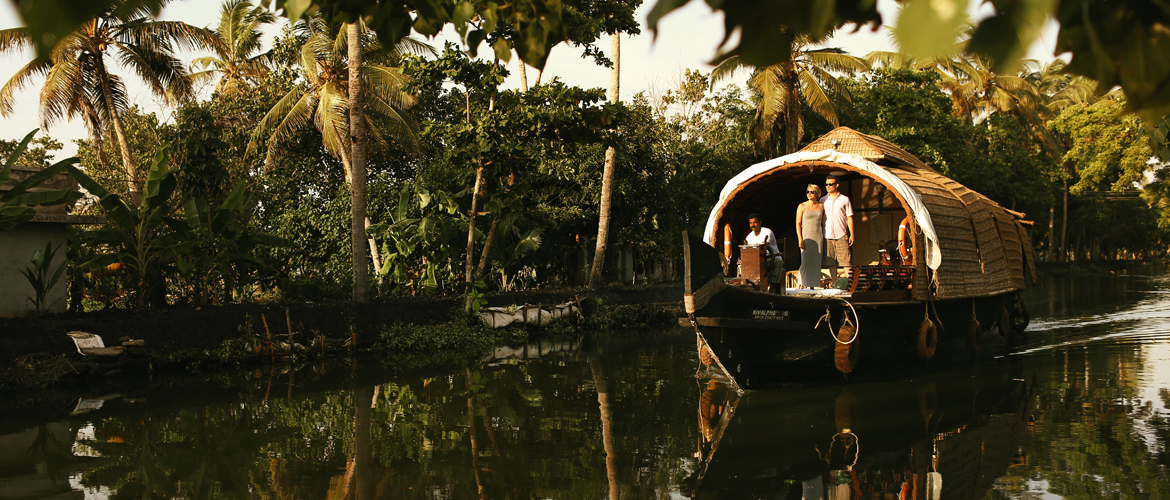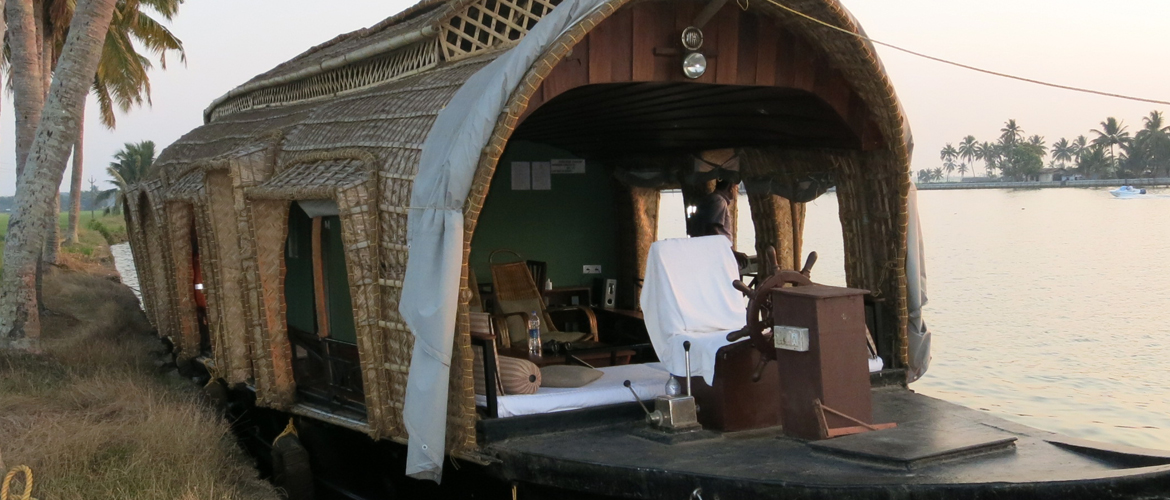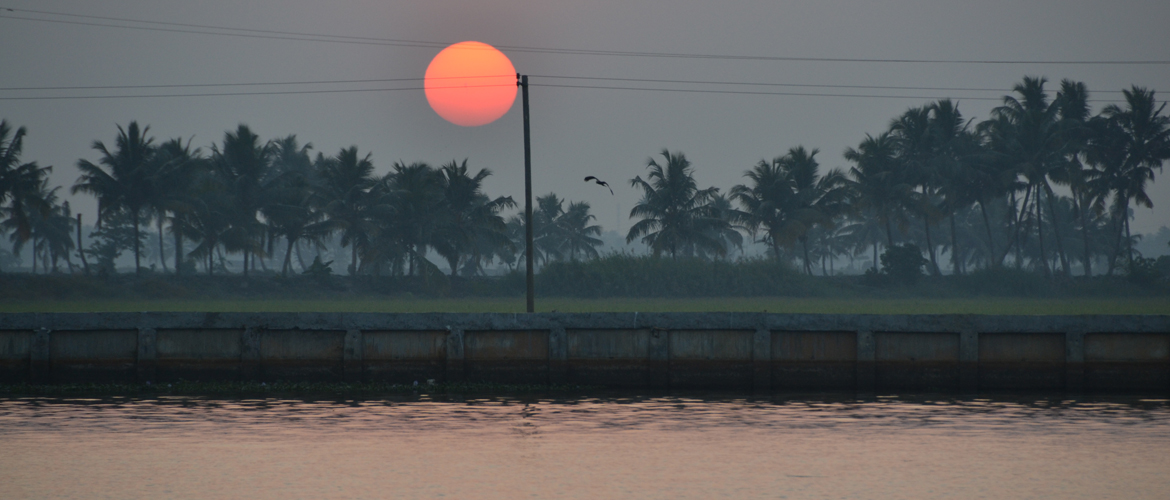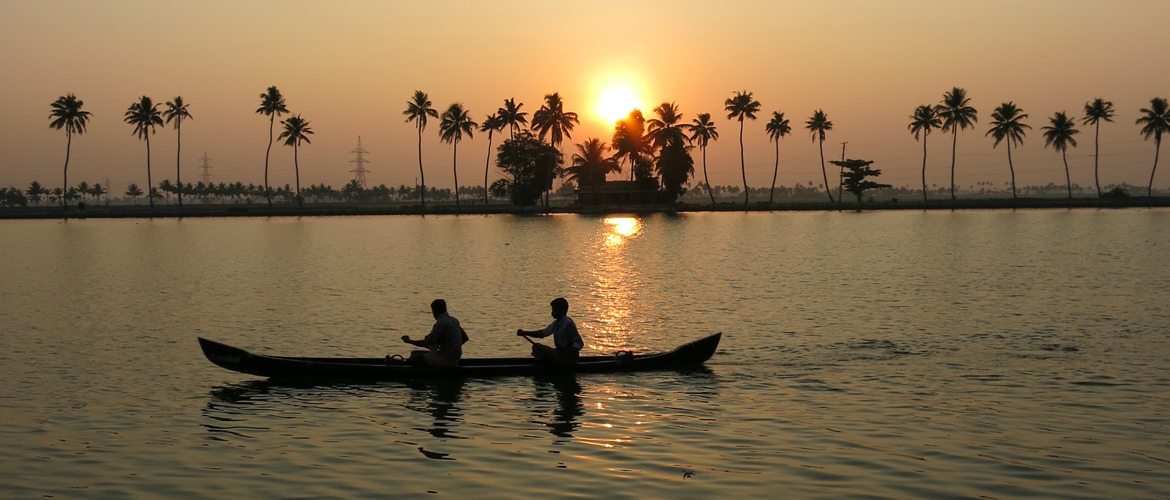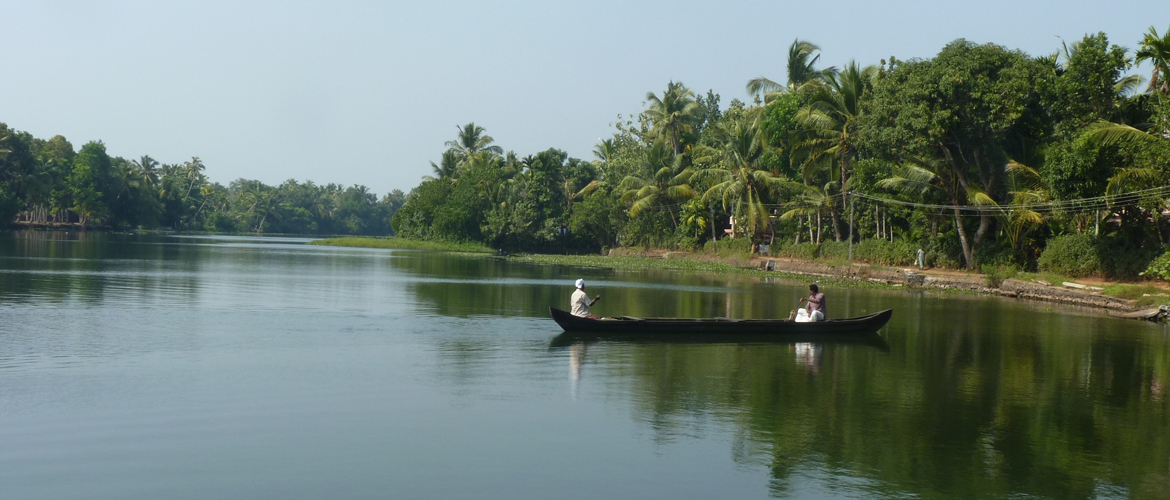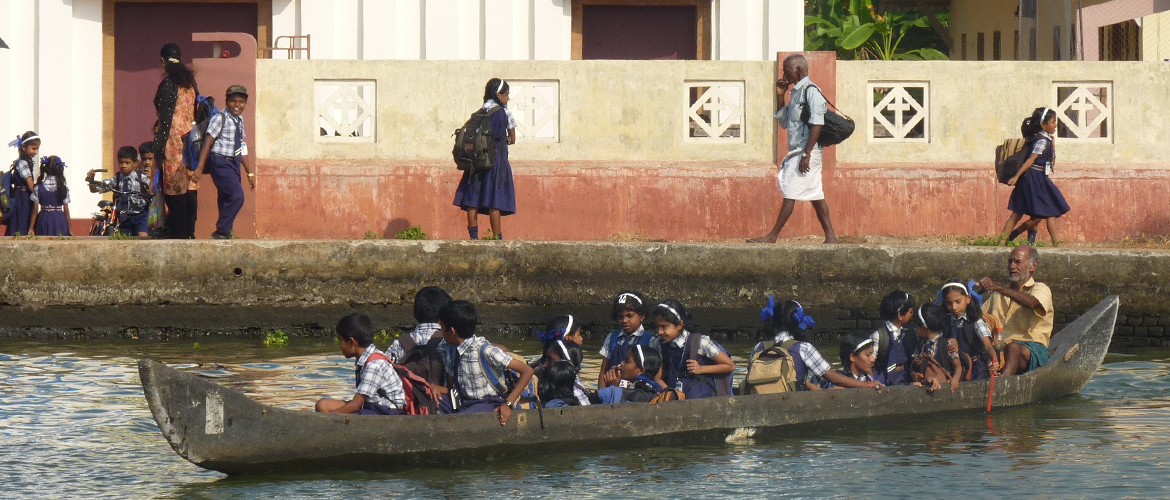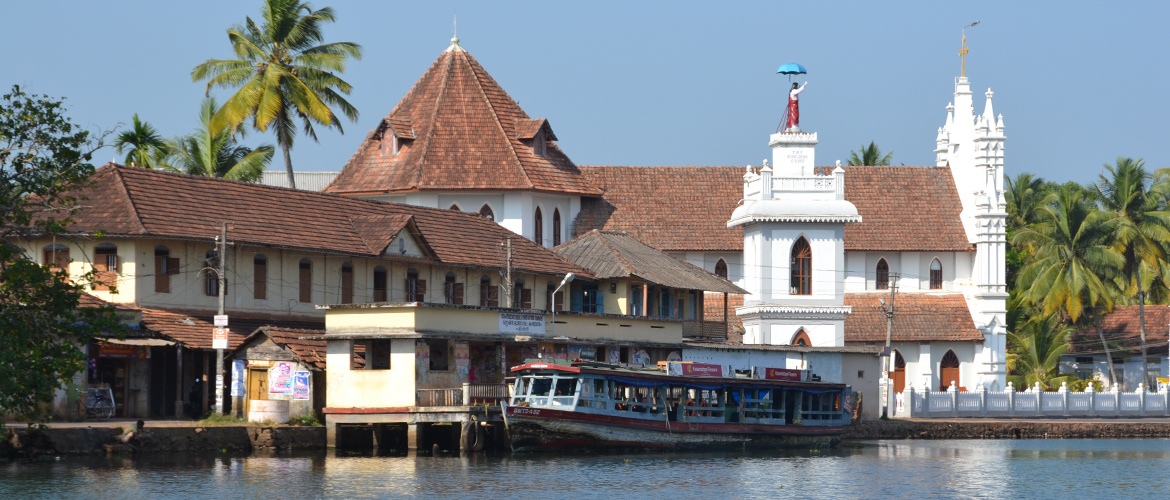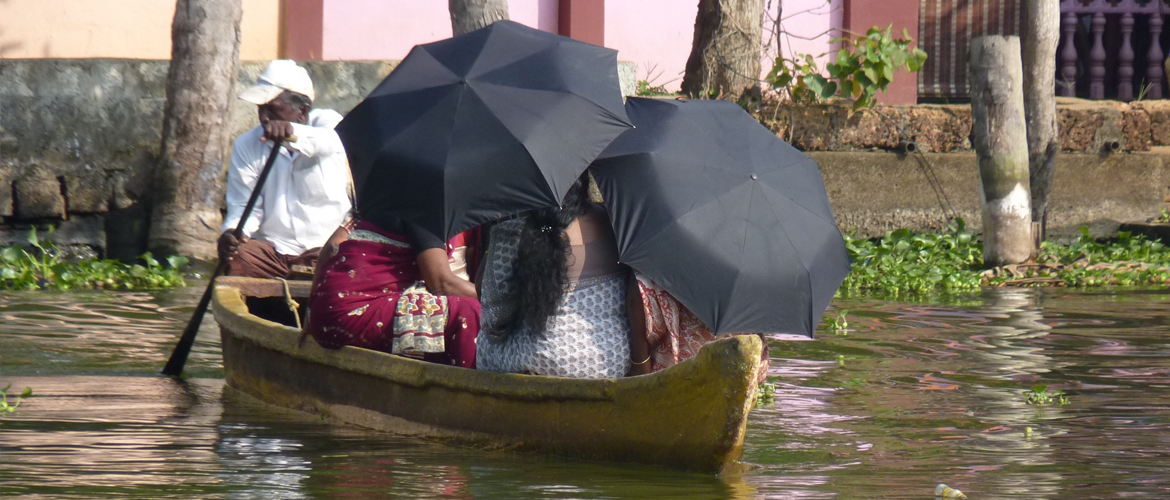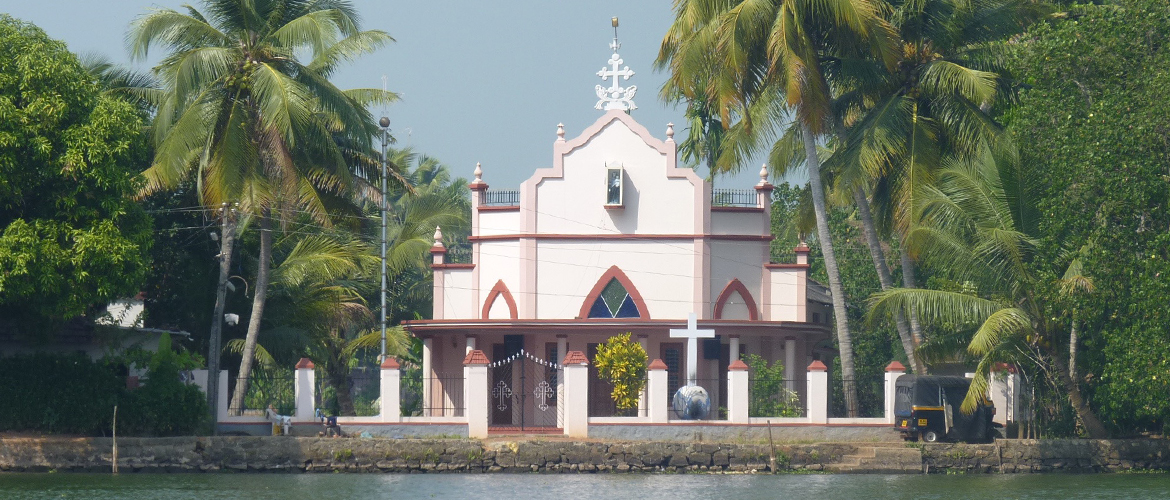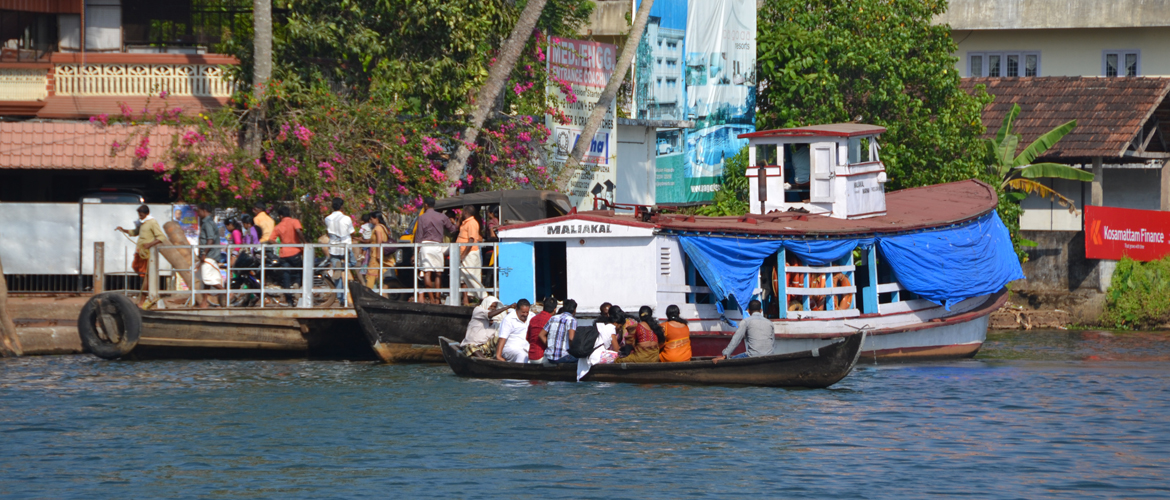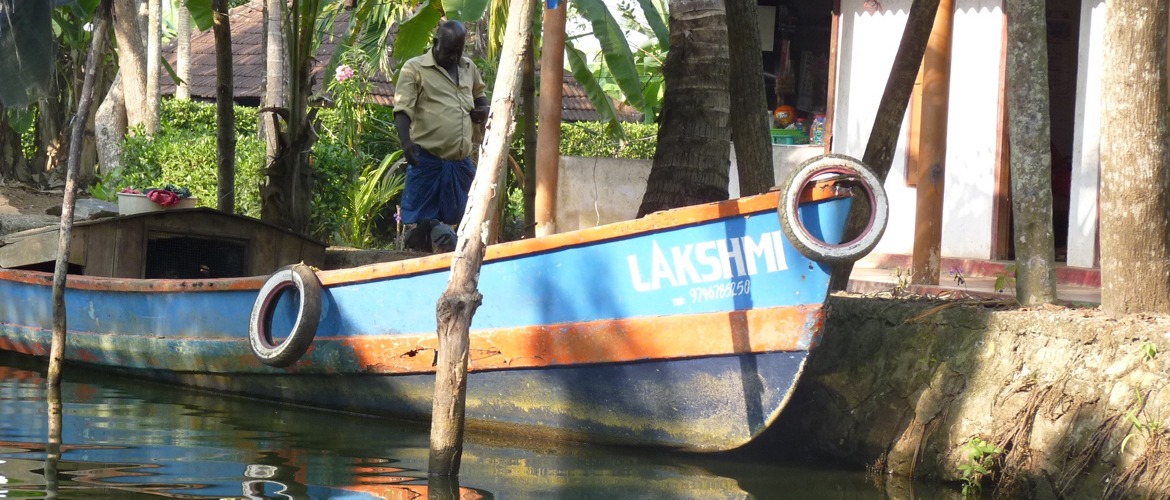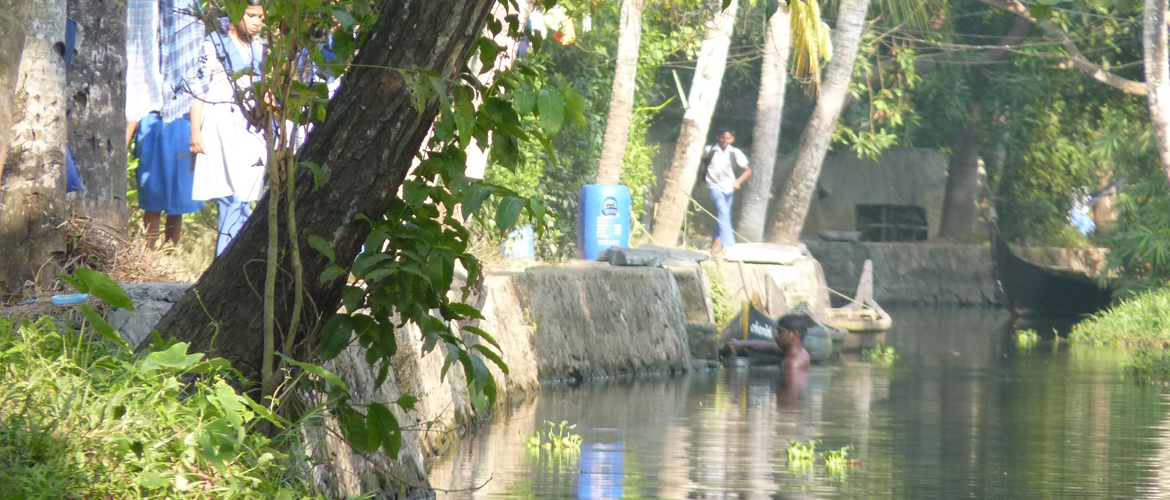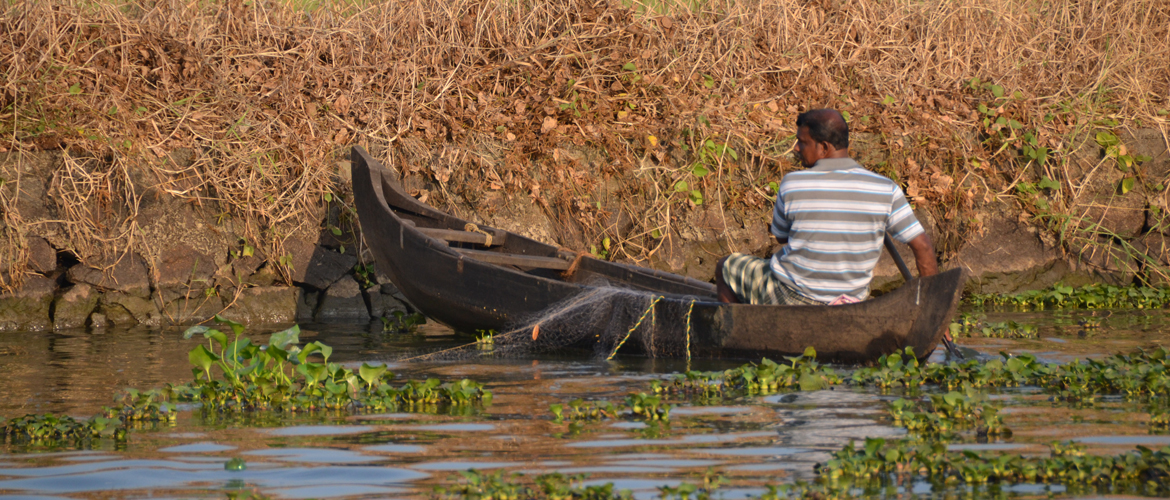 "Kettuvalloms", many now cleverly converted to spacious comfortable houseboats, were traditionally used as rice barges to transport the rice harvested from the fields, along the backwaters.  These backwaters are a chain of lagoons and lakes lying parallel to the Malabar coast and they extend virtually half the length of Kerala state – with an amazing network of canals, rivers and inlets. Wonderfully sophorific and fascinating to chug along palm fringed waterways on whatever route your Captain chooses and quietly observe village life along the banks, passing lush paddy fields, coir villages, rustic houses, coconut groves, ancient Chinese fishing nets, churches, water taxis and fishermen.
The Kuttanad region is a land of lush paddy fields – and one of the few places in the world where farming is done below sea level.
If you're on a daytime cruise you board your private houseboat, with crew, around midday and then head out on to the waters where lunch, and later, afternoon tea are served.  You will disembark at around 4.30 pm, feeling completely relaxed and chilled out. It's a lovely way to take in village life on the backwaters.
If you have the time, you can also spend a night or two on board, moored overnight alongside quiet rice fields.  Dinner is again served on board and you have your own airconditioned ensuite room to sleep in.  You wake to the lovely rising sun over a cup of tea, and then disembark after a leisurely breakfast.  All in all a captivating experience.
More Kerala Places to Stay