Periyar Lake Palace Hotel, Thekkady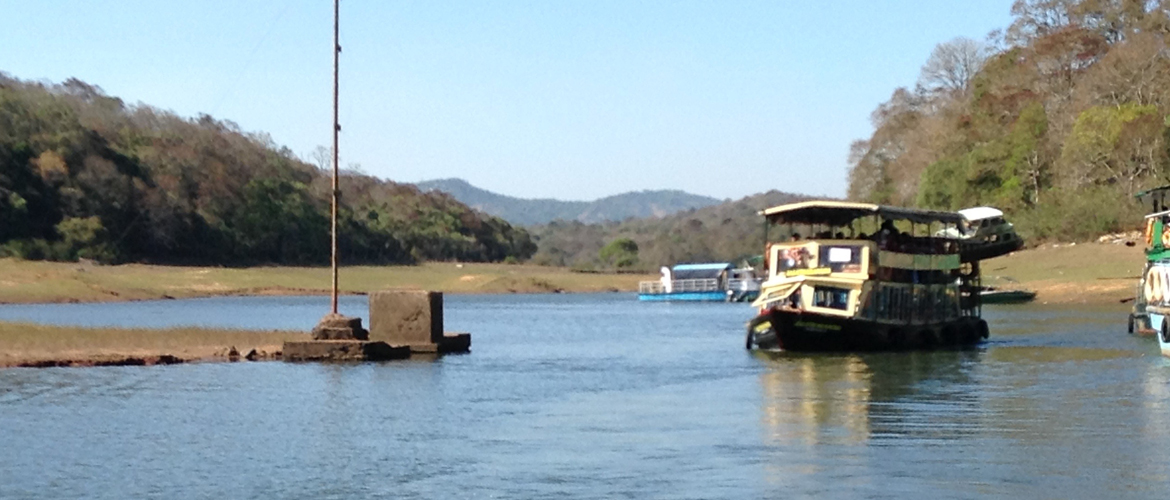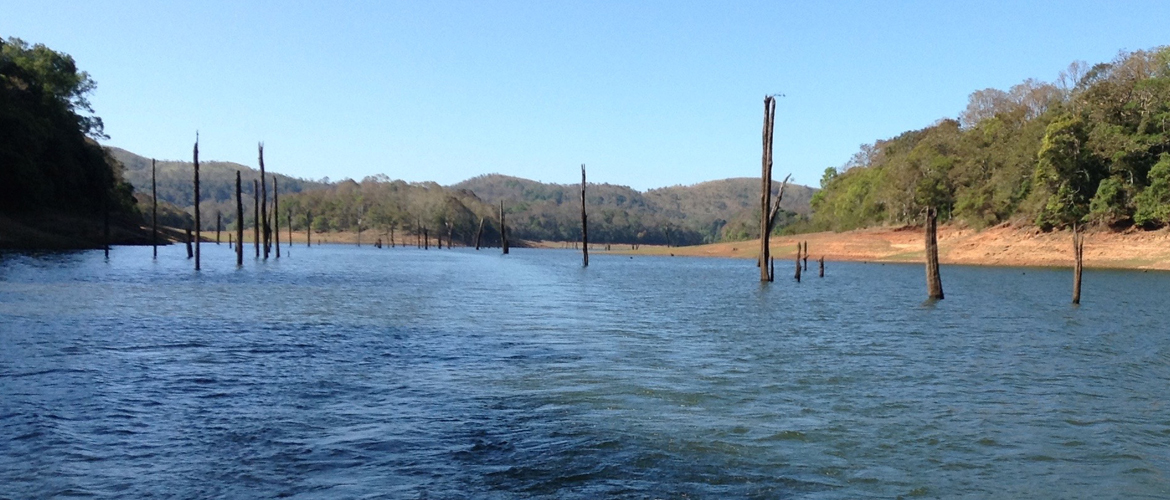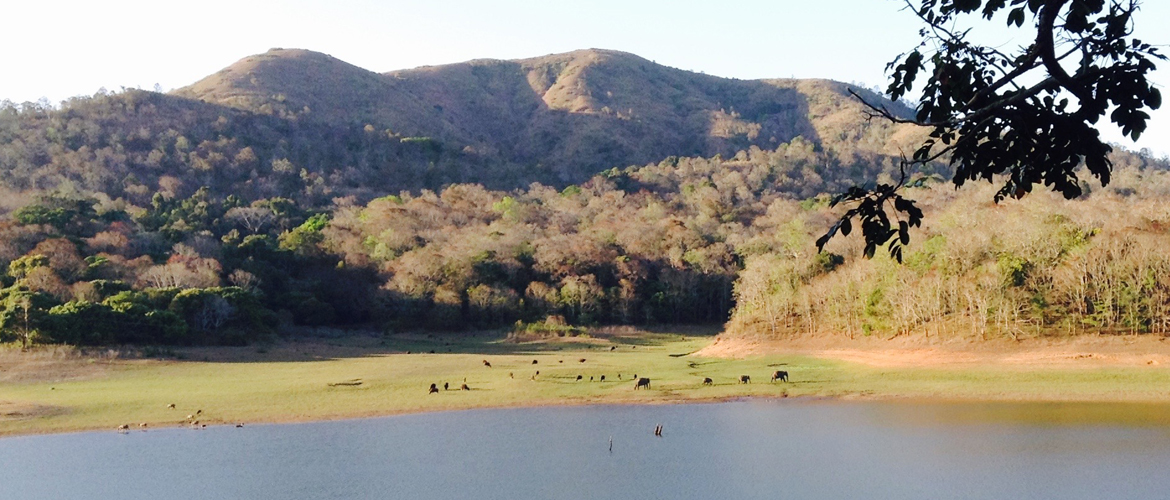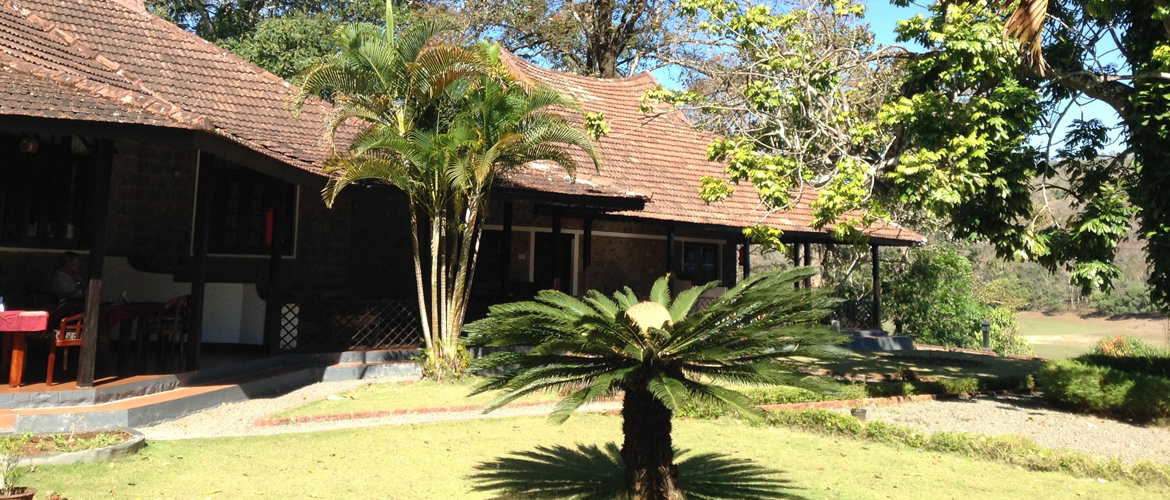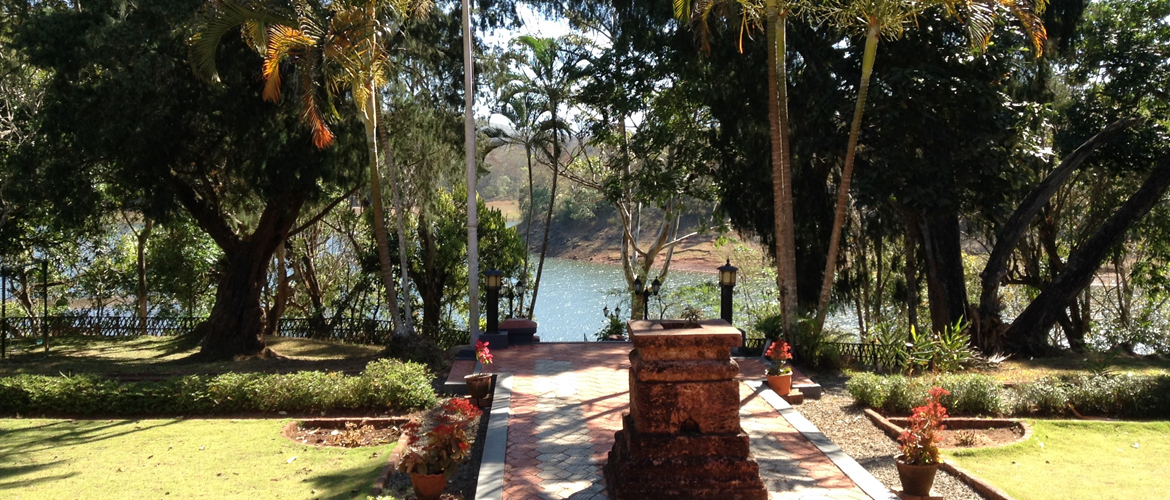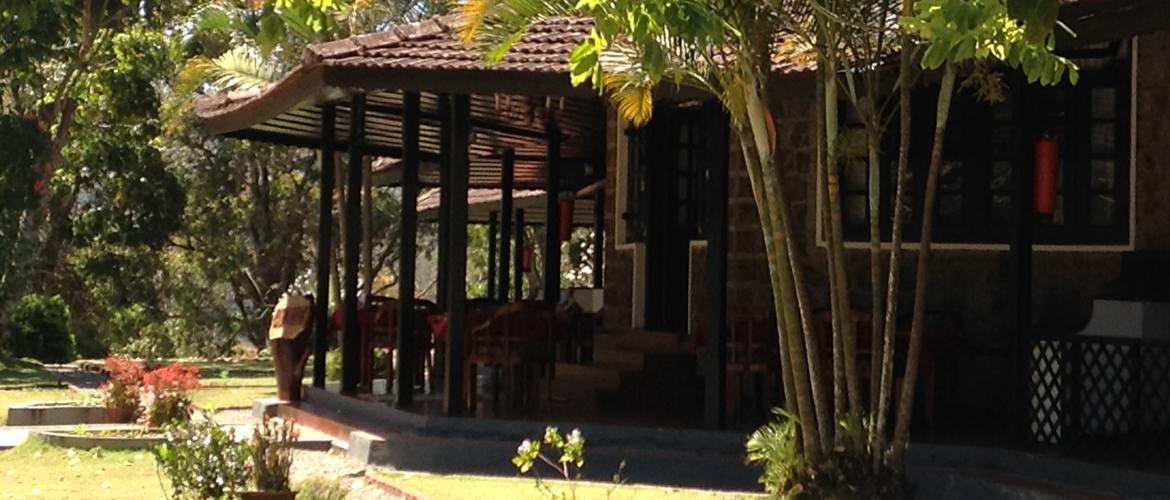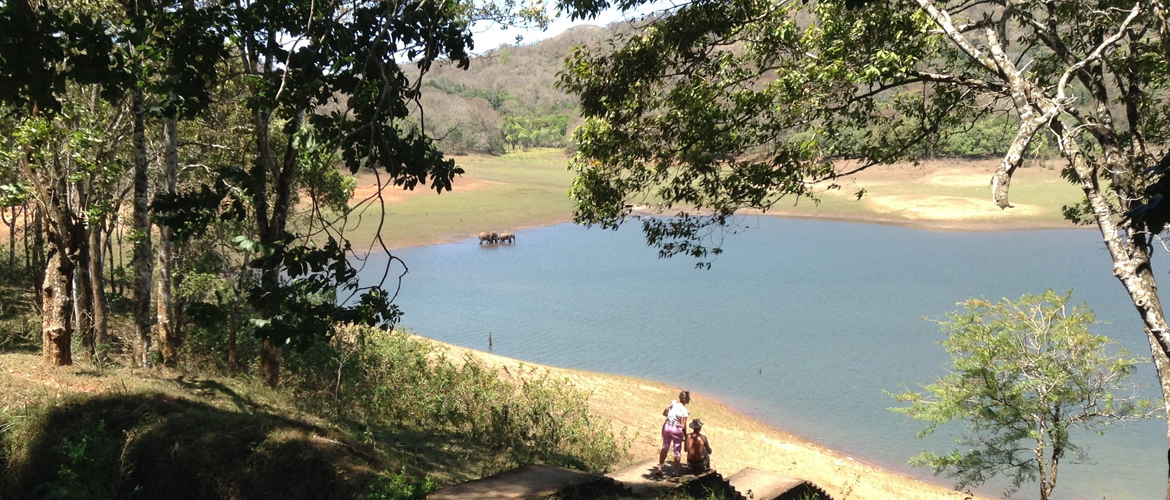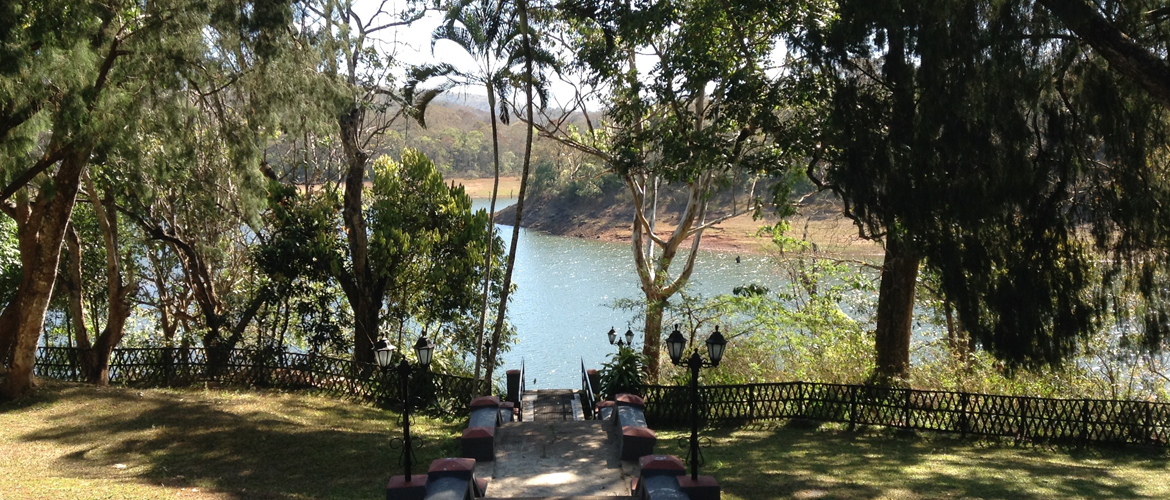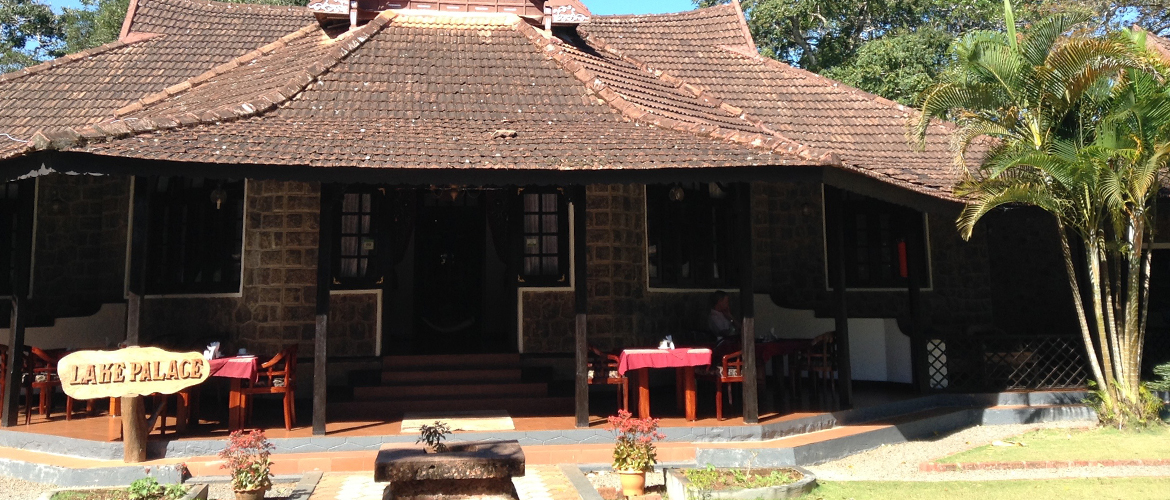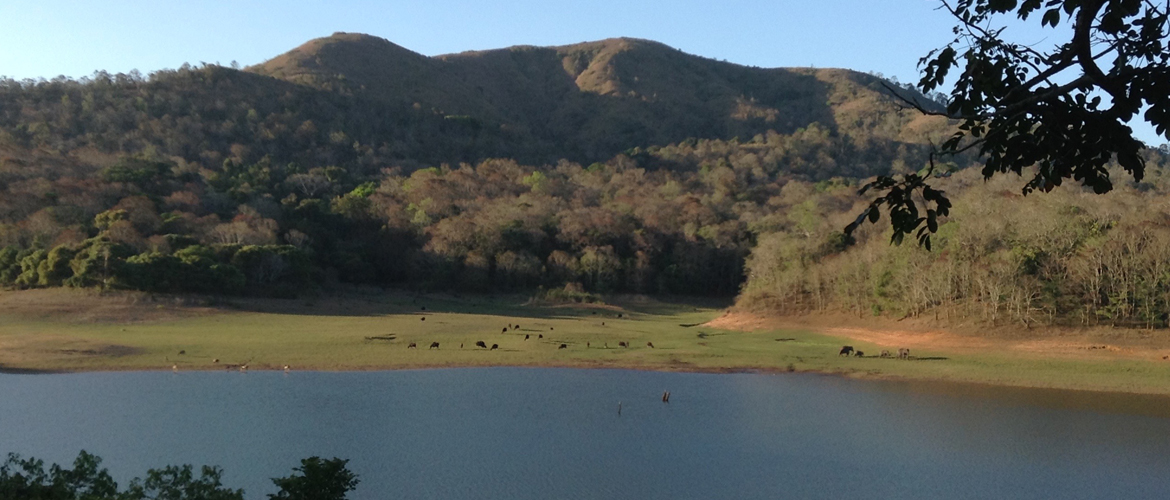 This place is unique – in a stunning setting in the middle of the lake in the Periyar Tiger reserve, the 6 room Lake Palace is the former summer palace of the King of Travancore.
The only way to access the location is by a 20 minute boat ride from the mainland, where you are met by the staff who take your bags up the steps to your room. When you get to the top of the steps, a lovely simple lawned garden opens out before you and the classic Keralan style of the old single storey Lake Palace greets you in its peaceful setting. It is absolutely heart warming and so different to anywhere else you may have stayed.
The rooms are spacious, simple, clean and comfortable, all opening on to private verandahs, and the staff are amazing – very polite, helpful and attentive and under the watchful eye of Mr Saji – the Manager. The food is delicious and copious and served on the lovely dining verandah overlooking the lake. The cook is an elderly man who has been there for years and loves to be complimented on his creations.
We absolutely loved spending hours mesmerised by the wildlife slowly emerging from the jungle in the early mornings and evening on the lakeshore opposite – elephants, deer, bison and sambur. The view across the lake to the jungle and hills beyond is lovely, and so peaceful. Once the boats that ply the lake stop running in the late afternoon, you virtually have the place to yourselves.
Why we like it:
The unique location, and the simplicity yet richness of the experience – watching the wildlife, relaxing in the sunny garden, enjoying a good meal in such a peaceful location, and for the more adventurous, the chance to take an early morning jungle walk for a couple of hours with a guide – arranged through the hotel. We are always sorry to leave such a memorable place and such lovely people.
More Kerala Places to Stay