Evolve Back Kuruba Safari Lodge, Kabini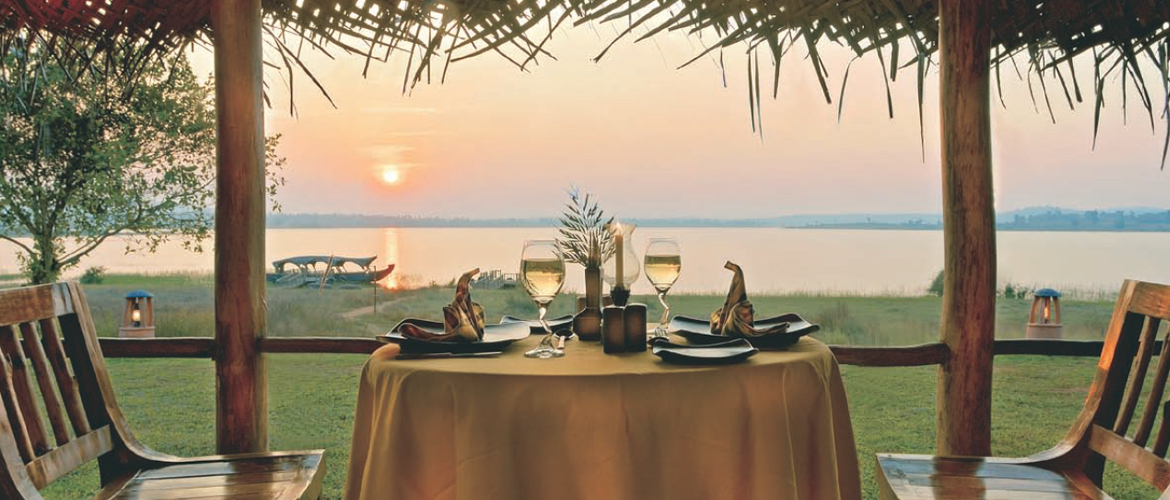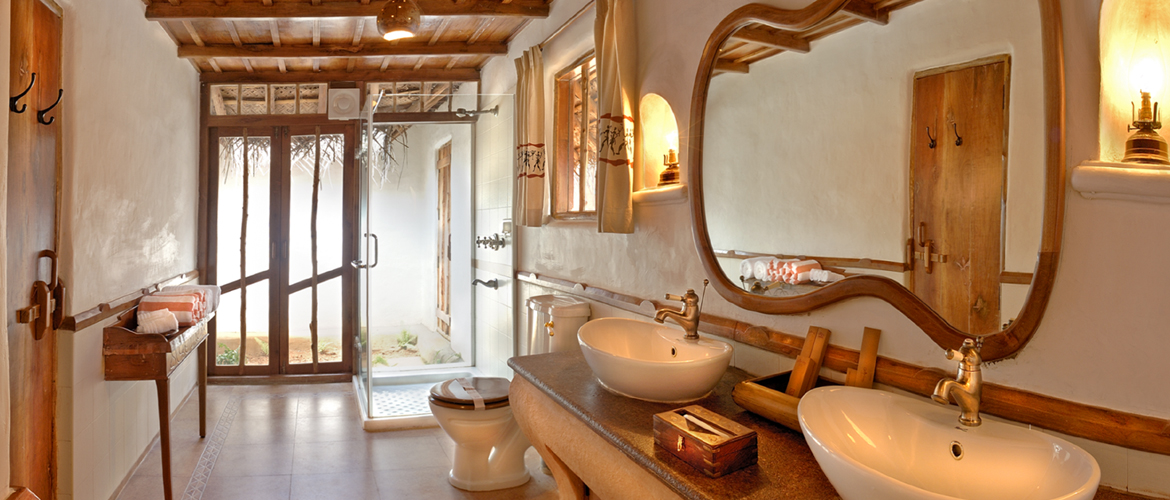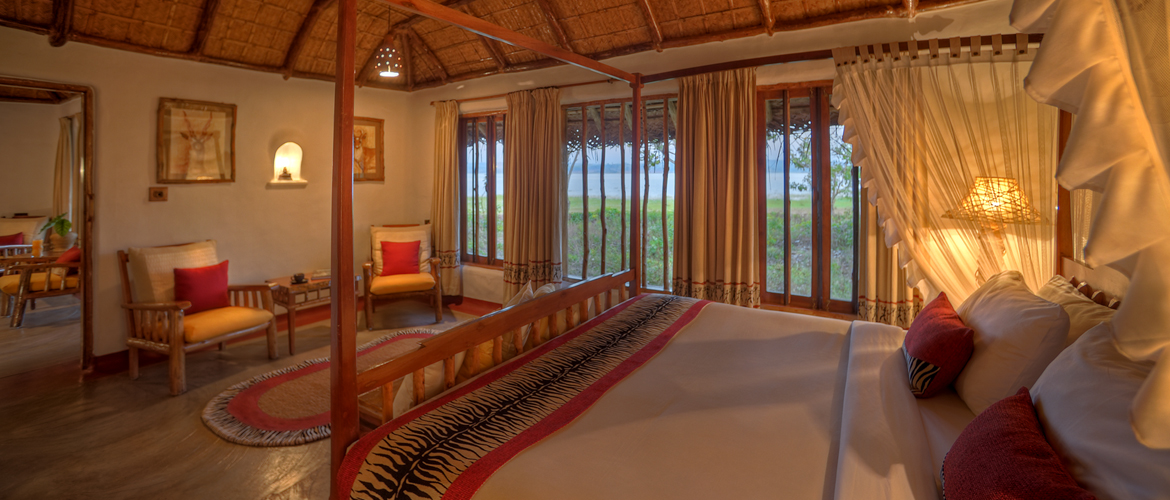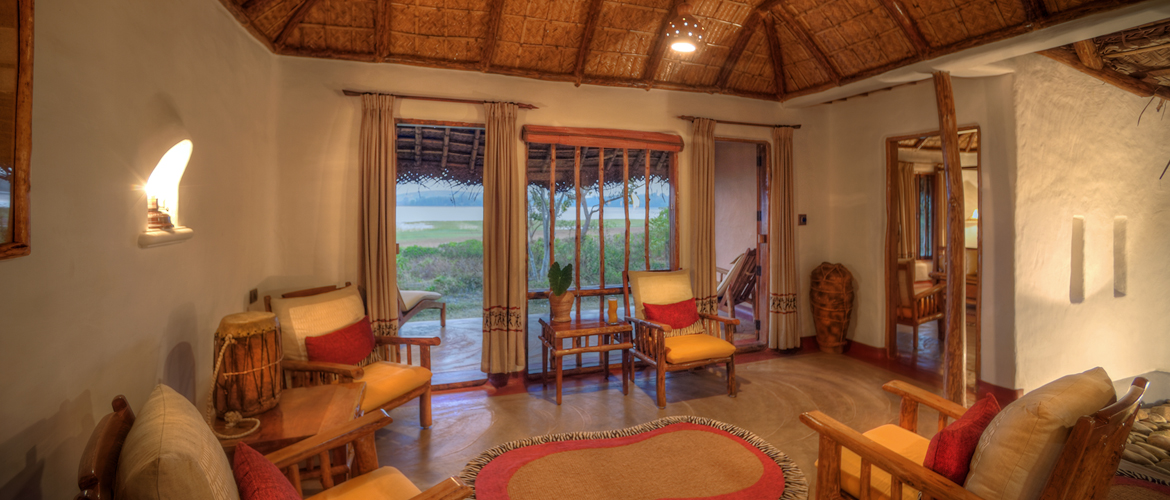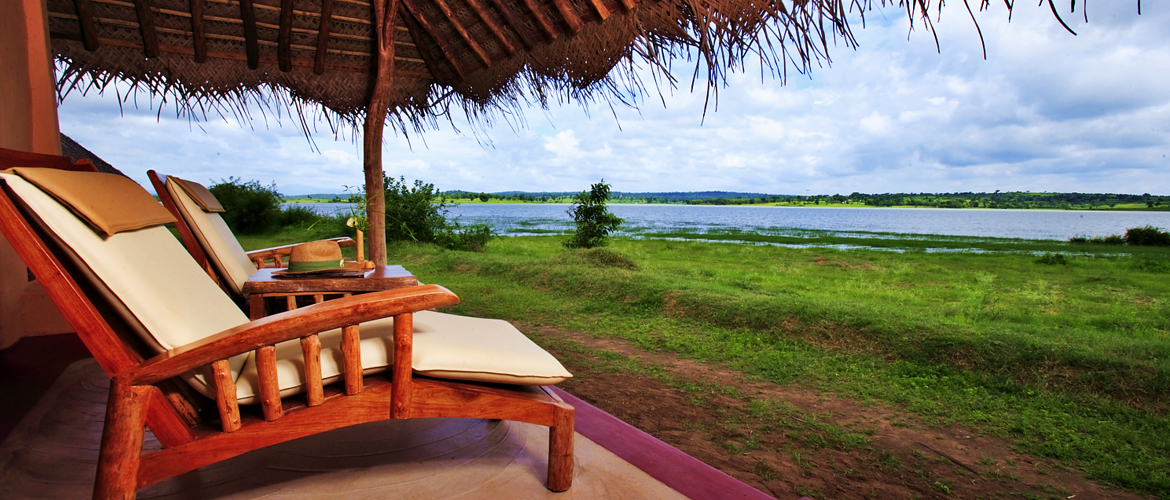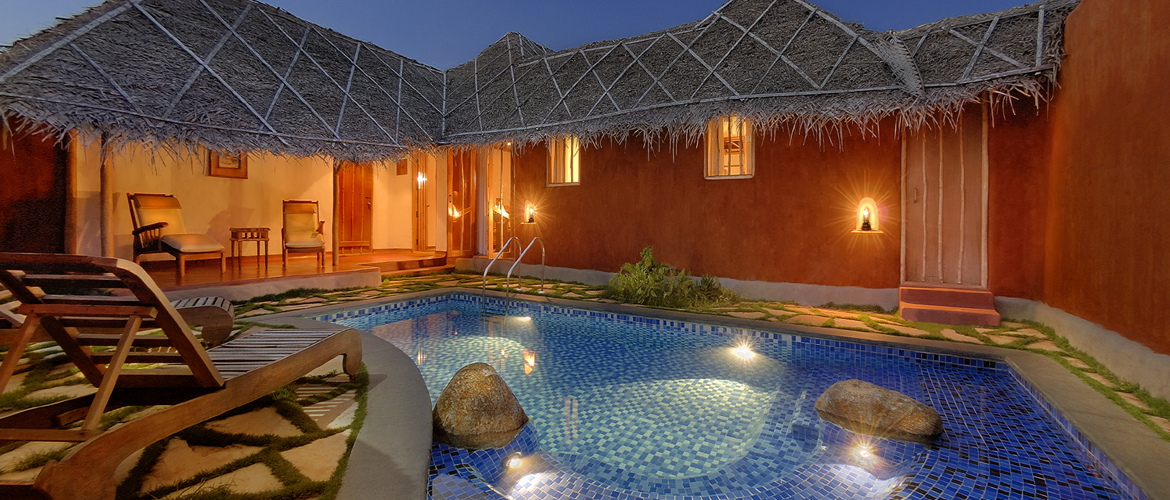 This is one of Evolve Back's amazing portfolio of resorts in Karnataka. It is a beautiful, picturesque and comfortable nature resort, with panoramic views, and is great for those keen on wildlife as well as a restorative and peaceful place to relax.
Bordered on two sides by the river Kabini, it is a perfect place to visit Bandipur National Park – you can take a jeep safari in the mornings, and a boat safari in the evenings to see wild elephants, bison, deer, crocodiles and if you are lucky, leopards and the ever elusive tigers. The sunset view from the boat safari is breathtaking as the sunlight shimmers on the water. Other interesting activities include coracle rides down the river, and fascinating guided nature walks to enjoy around the local countryside.
The stunning rooms combine traditional crafts with modern luxury, and are spacious and extremely comfortable. The food is very good and there are some lovely spots to sit and view the river and the panoramic view, and take in the atmosphere. Thoroughly recommended.
More Karnataka Places to Stay