Lakeside Guest House,
Athoor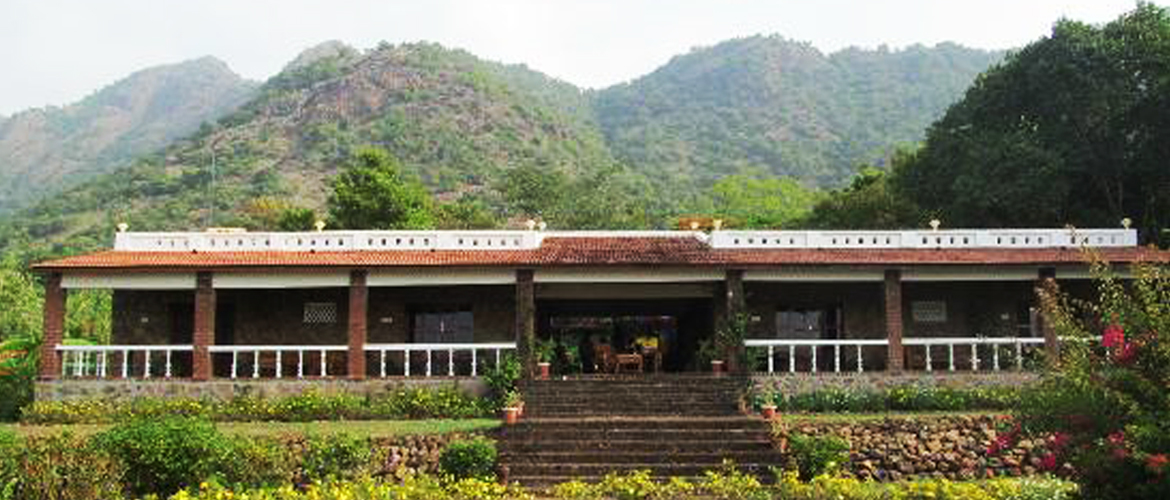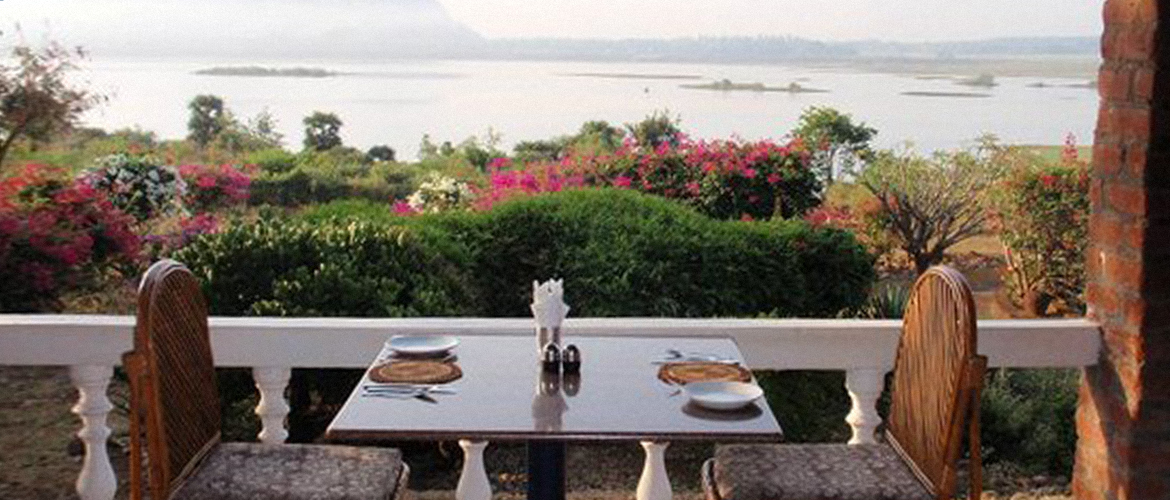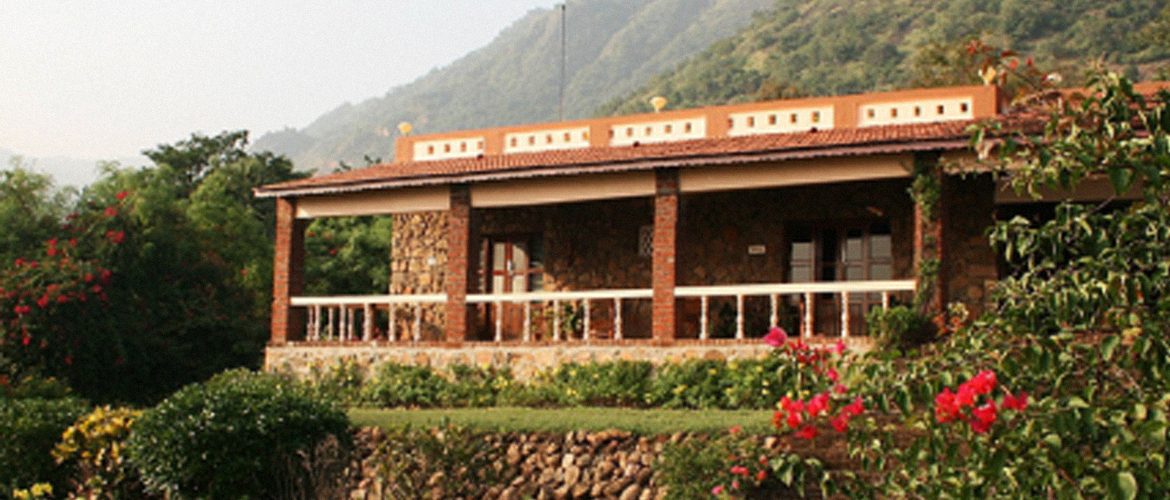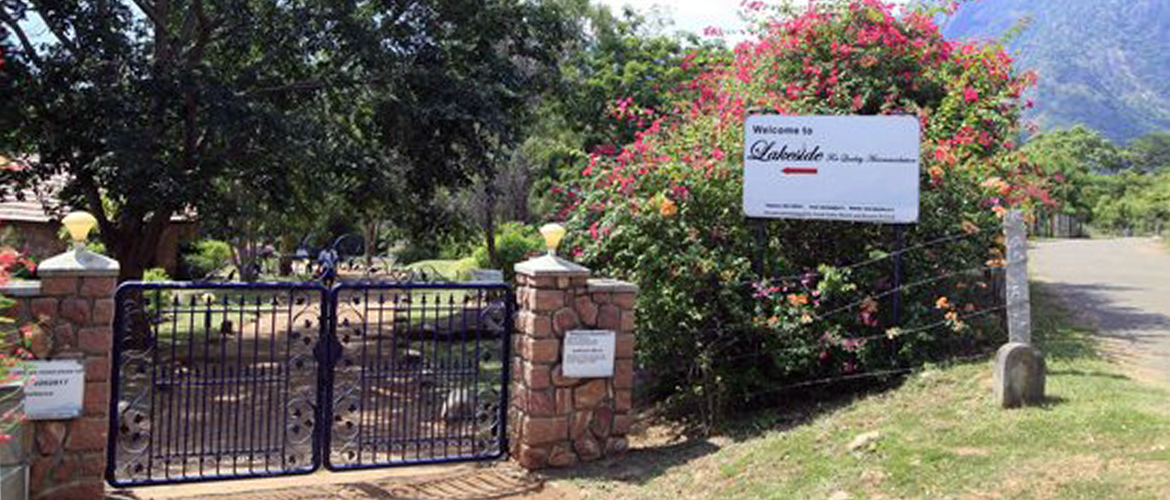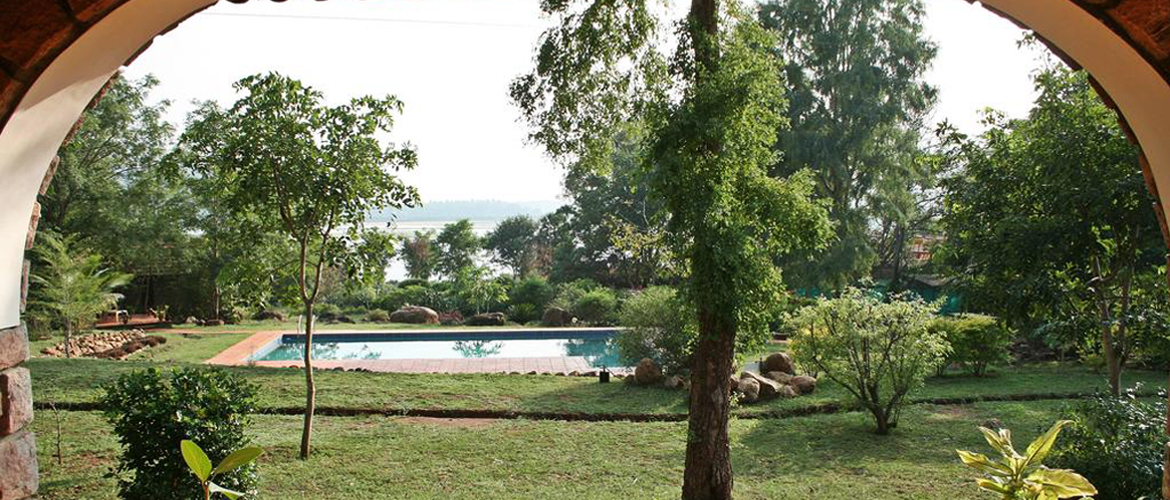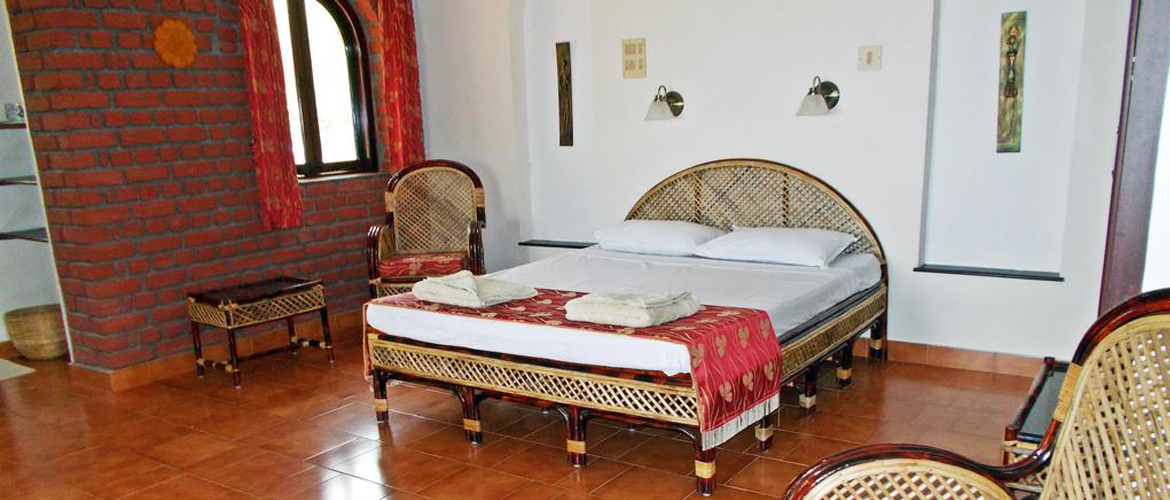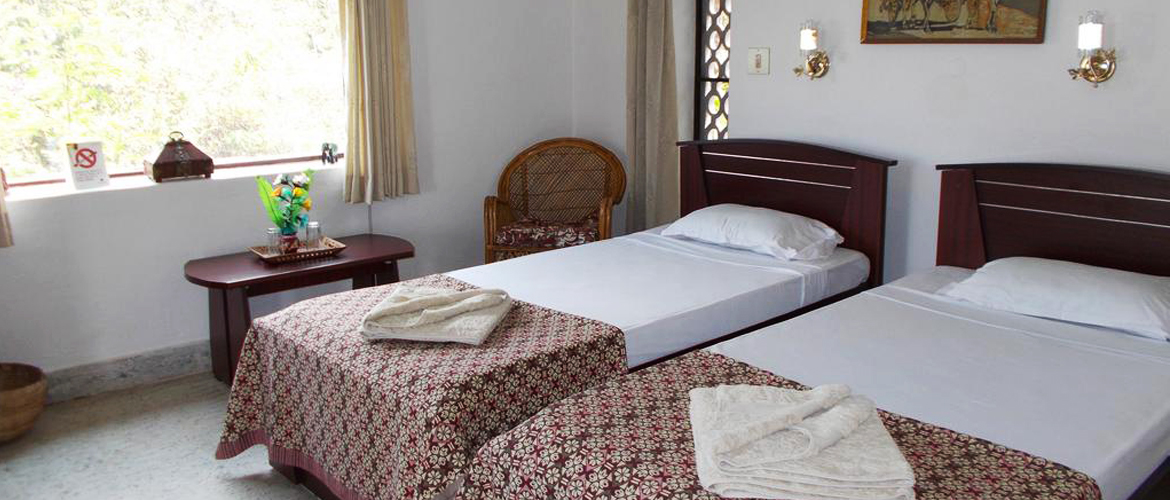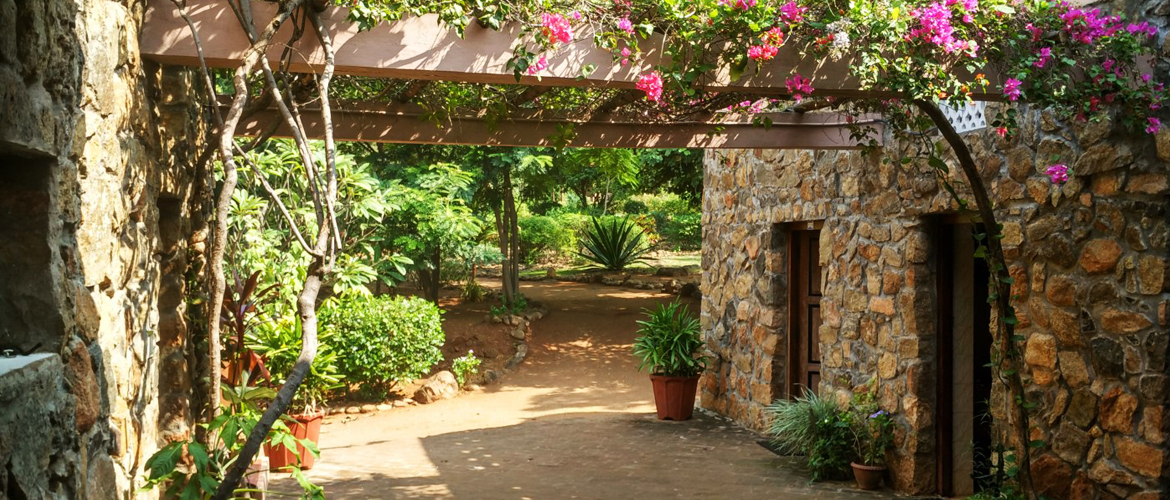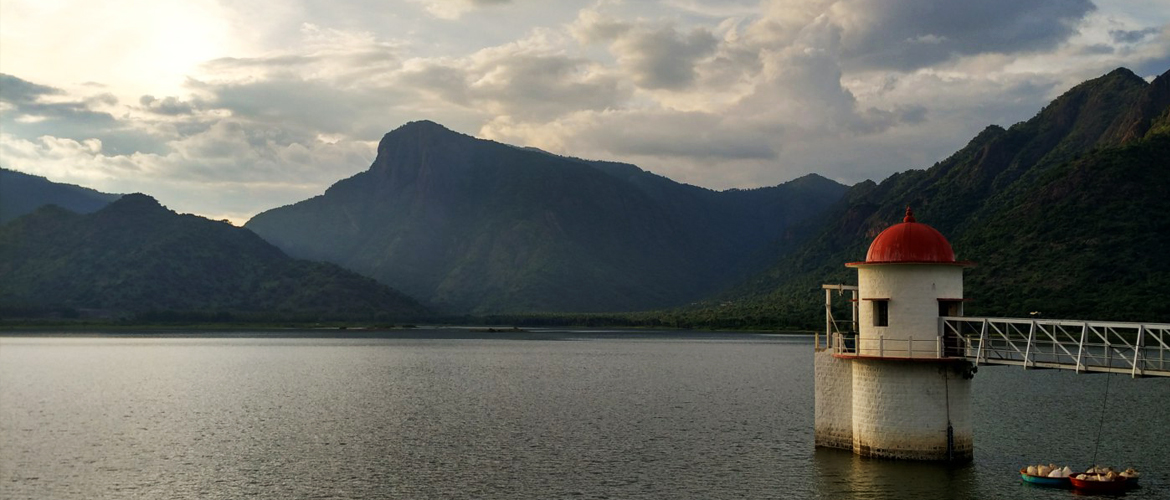 Sometimes on holiday, you just feel like stopping to get your breath. This is such a place. After turning off the busy main highway, and driving along a quiet and dusty track at the foot of the rocky Palani Hills, you finally come to Lakeside Guest House. Walking on to the wide verandah, a completely unexpected and insanely beautiful view awaits you – overlooking the Kamaraja Lake on the open plains of Tamil Nadu, with the rocky hills behind providing a stunning backdrop. Surrounded by colourful bougainvillea in the garden, Lakeside is unbelievably picturesque, and sunset over the lake is truly memorable.
Lakeside is a simple, easy, convenient, relaxing and charming place to stop during your travels around South India. The main single storey house has a lovely open living area which catches the breeze, and there are 5 clean and simple rooms opening right on to the long verandah, where you can relax on your cane chairs and enjoy the view, read a book or write. Two well appointed airconditioned cottages are set in the garden grounds just up from the main building and overlook the garden. The swimming pool in the garden is a good place to cool off, with a spot under the shade of the trees to relax with a cool drink.
The staff are charming and very helpful, and the food is simple but good. The kitchen is open all day for tea, and snacks. Breakfast and lunch are served on the verandah, and dinner on the flat roof under the stars is a lovely way to end the day.
There are bikes to ride to visit the local Tamilian village, and pass by farms and the local temple – and a walk around all or part of the lake in the early morning when it's cooler is a great way to start the day. If you are staying long enough you can visit the city of Madurai about 2 hours away to visit the world famous and huge Meenakshi temple with its amazing "gopurams" or towers and large central stepped water tank.
The simplicity of this charming place is what makes it so appealing, and set in such an unexpectedly picturesque spot. It is very different to anywhere else we have in our portfolio, given its' amazing setting.
More Tamil Nadu Places to Stay